In Nigeria, we have had a very "downsized" workweek. Monday was a public holiday (Deferred May/Worker's Day) and due to the sad passing of President Yar'Adua, Thursday was also a public holiday.
Anyway, its the weekend! Here are some events happening this weekend.
The [email protected] play sounds so interesting! We have to check it out.
___________________________________________________________________________________________

Western Europe and North America have crumbling economies, despotic leaders and unstable governments. Africa has always been the land of plenty, a stable prosperous continent, and Lagos, its most attractive city. Darren Campbell, a white male born and raised in the United Kingdom seeks his fortune in Lagos as an illegal immigrant.
Written and Directed by Wole Oguntokun
Venue – Terra Kulture
Every Sunday in May
3pm & 6pm
Tickets-N2500
__________________________________________________________________________________________
The Kinky Apothecary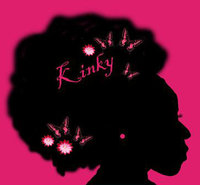 Champagne, Cupcakes & Curltalk
Date: Saturday, May 8, 2010
Time: 3:00pm – 7:00pm
Location: House of Makeda, 7 Manuwa Street, Off Keffi Street, SW Ikoyi, Lagos
Are you natural, and find it impossible to get a comb through your hair? Or wonder why it refuses to grow?
Are you sick of the relaxer burn and thinking of going natural?
Or have you tried to go natural- maybe several times- and found it too difficult?
Or even relaxed but just curious about natural hair?
Then Champagne, Cupcakes & Curltalk is the event for you!
There are a lot of common mistakes we make in regards to natural hair: we use the wrong products (mainly stuff we used when we were relaxed) and handle it the wrong way, so our hair rebels and acts wrong. By introducing certain ingredients to our regime, and totally eliminating others, our hair can be a lot more manageable without needing to resort to chemicals. You would be surprised how different your hair could be if you only just started treating it right.
Champagne, Cupcakes & Curltalk will cover topics such as:
– Why your current regime probably isn't working
– Tips on transitioning to natural hair
– Tips on maintaining natural hair (differences between relaxed and natural hair care)
– Hairstyle tips
– Product advice
– Understanding ingredients
… and much more
There will be products available to buy on the day, as well as product samples
This event will be useful to anyone who is natural, transitioning, thinking of going natural, or has natural kids and is not sure how to look after their hair. Come down and bond with other current, soon-to-be and wannabe naturalistas over Champagne and Cupcakes (and chicken too)
Entrance fee N3000
Food & Drinks will be provided
PS: DON'T FORGET TO BRING YOUR CHEQUE BOOK FOR THE "HOUSE OF MAKEDA" DESIGNS THAT WILL BE ON DISPLAY. YOU'LL REGRET IT IF YOU DON'T!
______________________________________________________________________________

Leo Leo presents GARMENTS GALORE
at the Rehab – 228b Ajose Adeogun Street Victoria Island Lagos
Date: 2nd & 9th of May
Time: 10am to 7 pm daily
It will be 2 days of dresses of all types; sun dresses, kaftans, dinner dresses, lounging dresses, skirts, work dresses…and more dresses!
The guys are definitely not left out as there will be trendy kaftans for them as well.
Also featuring "PRETTY MAI" from the UK…
It will be 2 days of MAD SALES, "DRESS"ing UP, MUSIC and FUN
Don't miss out , its gonna be FROCKTASTIC!
___________________________________________________________________________________________