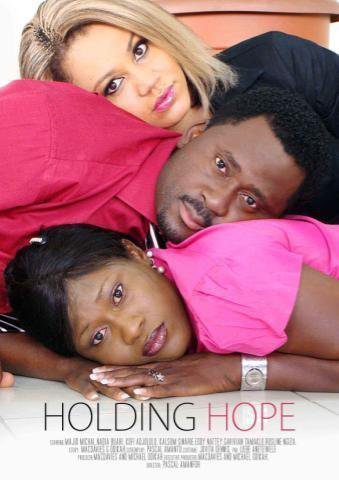 The trailer for eagerly anticipated Nollywood movie, Holding Hope has just hit the web. The Royal Arts Academy production was written by Uche Jombo, Emem Isong and Uduak Isong Oguamanam.
One of the reasons the movie has elicited so much buzz is because this is the dramatic role which Uche Jombo lost a significant amount of weight to play. There has been some talk that Uche delivered "the performance of her career" as a downtrodden cancer patient.
According to the official movie synopsis, "Mrs Badmus is dying of cancer, her son Sidney, is living life on the fast lane. Mrs. Badmus toiled hard to build her empire and won't let her irresponsible son crash it so she leaves a will with a condition that Sidney must obey or inherit nothing."
The movie was shot in Nigeria and the United States of America. It stars Nadia Buari, Uche Jombo, Desmond Elliot, Ngozi Nwosu, Biola Williams and Rukky Sanda.
Emem Isong, Uche Jombo and Desmond Elliot were Executive Producers of the project.
'Holding Hope' is set to premiere later this month alongside "Bursting Out"- another Royal Arts Academy movie.
Trust BN to be on the scene when that happens.
In the meantime, lets check out the trailer for "Holding Hope".