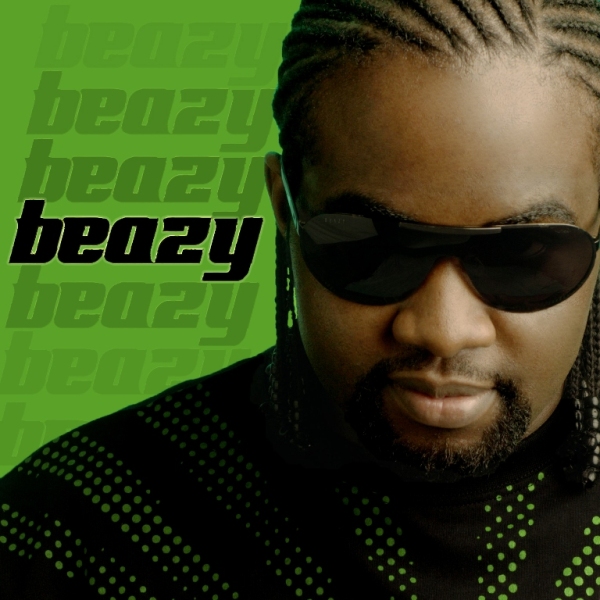 "Here's an advice for the up and coming/Coming Up Quick…" – M.I
He's not up and coming.
He's not coming up quick
The above categories don't seem to "fit" Beazy (No pun intended) for the following reason.
The first image that will most likely come to mind, of an up and coming artiste is one of a hungry rapper/singer with a brightly colored Singles CD and his jeans sagging, with the requisite mo'hawk, begging you to play his song.
That's Not Beazy
Pre-Interview Jitters
Tuesday June 22, 2010
11.40am
Location: BRT Corridor, Anthony Area
After some discussion and prior arrangement with Beazy's Manager and Brother, Olumide (Sometimes known as lumidizzle), a meeting was scheduled to get to meet the hitherto mysterious rapper.
It was 11.40am and I was barely half way there. Nervous? Yeah I was. Heck, I'm always nervous regardless of who I interview.
At this point, I know a precious little about him except my contact with his music – His latest mixtape, Its Go Hard Season. And all I have to go by are a brief meet at a 2face concert, where he was to perform on the first day of the year, and a brief listen to some songs off the Affidavit, in the car on my way home from the same concert.
I type this as this BRT Bus literally gallops along, making it really difficult to type. And then, I chuckle out really loud as I hear the punch-line: "I kill 'em in my sleep like Freddy ", this of course earns me a couple of dirty stares from the other passengers. I hardly cared though. I was enjoying good music.
Fast forward >>
Meeting Beazy
Tuesday June 22, 2010
12.14pm
After a brief wait (even rappers need to take their baths), He strolled into the living room greeted me and apologized for keeping me waiting.
I. was. Stunned.
Get this, when you do what I do for more than a week. You'll meet all sorts of people…The Humble (e.g. 2face), The UnHumble (as I like to call them sadly I can't mention names) and "The UnHumbles who pretend to be humble". A lot of new as well as mainstream artistes fall into the third category. To them, everyone is either a Boss, Chief, Chairman, Oga or any other rump kissing adjective you can imagine.
Beazy. Was. Not. This!
Hence, my surprise. Not that I expected him to, since we'd met once before. But I've seen it so much, I've come to accept it as a given. A rite of passage if you will.
We quickly ran through the boring, but necessary introductory part. Boring because it was all stuff written in his bio (Which by the way he drafted up by himself) but not necessarily so because as a person, with his history he's a story you'd sit and listen to for days.
He studied his A-Levels and University in the UK; released his first mixtape there in 2005 – Make It Look Easy (M.I.L.E.) after which came Get Money, Stay Fly which had over a 100,000 downloads worldwide; The Affidavit and the lastest, Its Go Hard Season Link here.
Most people only know of three of his mixtapes, whereas he has four under his belt. He had this to say, "With every one I did I worked harder on the next one. I considered it as a gradual process…Sometimes I look back at the stuff I've done in the past and I… (cringe)".
More than just his commanding presence (Trust me, he's huge), his confidence is infectious. Literally. We talked about the industry and all the pretence and rump kissing that goes on. He established his position on the matter, "I'd rather have my music go before me…I don't want to have to beg you to listen to me or play my songs on the radio…" It would seem like a very presumptuous statement to make but the sincerity in his attitude washes away all thoughts of that from your mind.
He has a passion for rap in itself that is commendable. For him, it's a never ending journey to be better than the last time. It would be easy to see even by Stevie Wonder how much into Hip-Hop, Beazy is. The emphasis with which he talked about his music and music in generally is infectious.
Towards the end of our little meet. He let me listen to his yet-to-be-released songs (which he was initially very protective of). There was something I walked away with. Maybe it was listening to something different from the Junk we hear everyday. But hearing those tracks were a healthy helping of good music to my ears.
Look out world, here comes Beazy.
"Here's an advice for the up and coming/Coming Up Quick…"
He's not up and coming. Because he's almost there.
He's not coming up quick. Quick is not fast enough for someone who's jetting there.
Yes Bella Naija Music says so.