FabPregnancy and Parenting Magazine is a Nigerian lifestyle family magazine focusing on infertility, pregnancy, Nursing, parenting, children, fashion & lots more.
The new edition features Fabulous Louise Priddy-Bou Harb , the beautiful owner of Bacchus Night Club, who also runs six Degree North Bar and Posh Café. Louise shared her pregnancy experience and the most interesting part of being pregnant. Since the cover was shot, Louise has given birth to a cute baby boy.
Other topics covered in this issue of the magazine include Ways to Manage Foot and Ankle Swellings in Pregnancy, Speech and Language Development in early childhood years and Parenting Skills and discipline Ideas.
FabPregnancy and parenting Magazine will be organizing the first of its kind Mother & Child Expo tagged "African Mother and Child Expo". There will be lots of activities including Mum in Business Forum, Career Mothers Forum and Baby Crawling Contest. Visit www.africanmotherandchildexpo.com for more details.
___________________________________________________________________________________________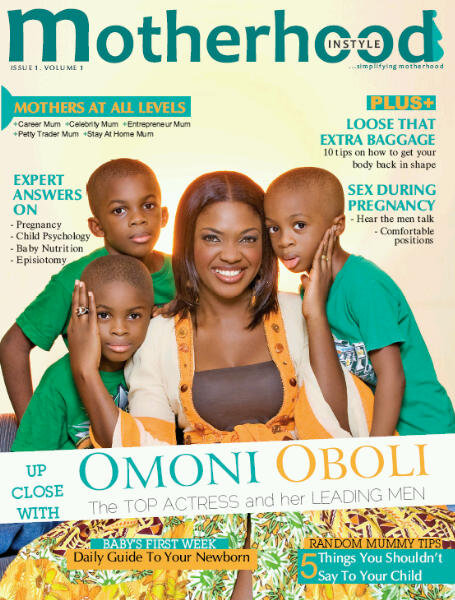 Another yummy mummy is Nollywood star, Omoni Oboli. She appeared on the cover of Motherhood InStyle Magazine with her 3 handsome sons. Very cute!