We love 'Our Wedding Story' on BN because its simply special. Love and weddings celebrated and rather than just seeing the wedding photos, we get to share the couple's beautiful love story!
Today, we head over to Calabar in Cross River State, Nigeria for the beautiful wedding of Elizabeth Eyamba-Idem & Aniekan Ido.
Their love story is humorous yet so cute and their wedding was simply spectacular.
___________________________________________________________________________________________
The Couple
Elizabeth Eyamba-Idem & Aniekan Ido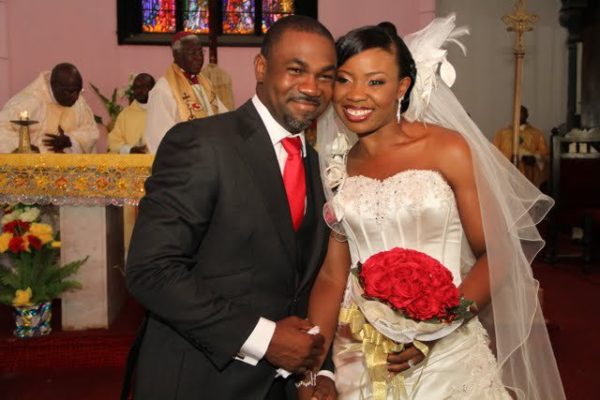 ___________________________________________________________________________________________
How Elizabeth & Aniekan Met
by the bride, Elizabeth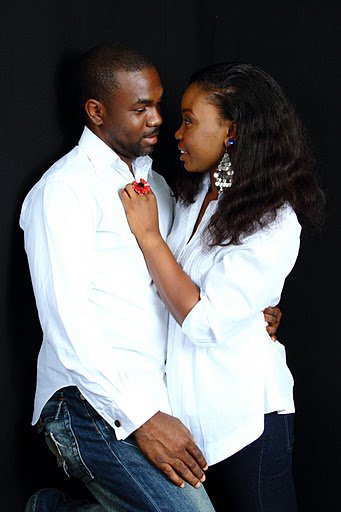 In 1996, we were both waiting for admission into university and coincidentally lived three houses away from each other on the same street in Calabar. I was quite tomboyish back then and was up on a tree in my house which overlooked my street and this HOT boy strolled past; and I just couldn't help but stare! All of a sudden, this HOT boy looked up and saw me. I literally died from shock because, how could he at that first, precious moment, see me up in a tree and shamelessly staring? He only smiled (the same way he smiles with his eyes till date) and walked past.
Teen Crush, A Mix-up & True Love
We became close friends after that incident. We visited, kissed, explored, fumbled and shared a great deal. However, we 'uncovered' that our mothers' families were somewhat related and concluded, just like everyone else that we were cousins. We drifted and lost touch especially after university. He got my number from a neighbour of ours back then and surprised me in my office in 2007. He visited often but I gave him the guest room anytime he slept over (We were 'cousins' for goodness sake!). We met up on some holiday in London, May 2008 and something definitely changed. We became dangerously closer but I was seeing someone else at the time and couldn't really get over our supposed 'cousin' issue. He says he waited patiently  for me to make the better choice – Him. And I did.
We had to thoroughly investigate and clear with our families first who confirmed that we were definitely NOT related. Indeed, we were only family friends!
Our hookup story turned out sensational and I had to keep explaining to people who asked how we 'uncousined' ourselves.
The Proposal – The Best Birthday Gift!
We got engaged after Aniekan planned a surprise birthday party and then proposed right there!
___________________________________________________________________________________________
The Wedding
Date: 5th June 2010
Venues:
Wedding Ceremony – Sacred Heart Cathedral, Calabar.
Reception – Monty Suites, Calabar
Colours: Sage Green, Cranberry Red and Gold
Fourteen years after they first met, Elizabeth and Aniekan stood before the altar and were joined together in holy matrimony to live together forever as one.
Elizabeth was simply a princess in her ivory A-line wedding dress, with its single rosette shoulder, embellished bust and layered skirt, it was a beautiful dress for a gorgeous bride. Aniekan was handsome in a three-piece suit paired with a red tie, pocket square and boutonniere. After the church service, the wedding party proceeded to their reception where the couple along with their families and friends enjoyed a festive day. There were unique and intimate touches such as the brides fun-filled dance with her brother and rather than the traditional tossing of the bouquet, it was handed over to the bride's sister. A beautiful and special occasion for a wonderful couple.
BN wishes Elizabeth & Aniekan a blessed, fruitful and happy life marriage.

Traditional Wedding
The traditional Wedding took place on the 3rd of June 2010 at the bride's family house in Calabar, Cross River State. It wasnt a long journey for Aniekan to meet his bride, his family house is just three houses away!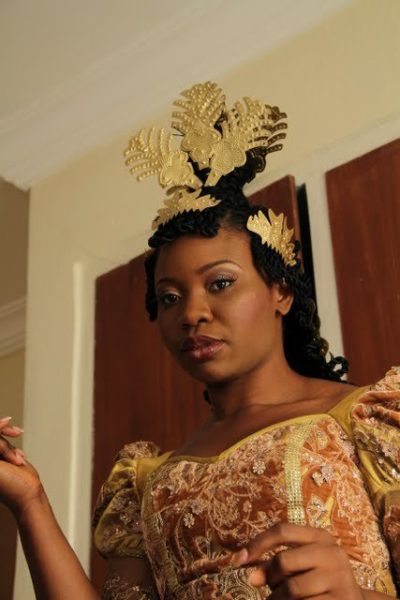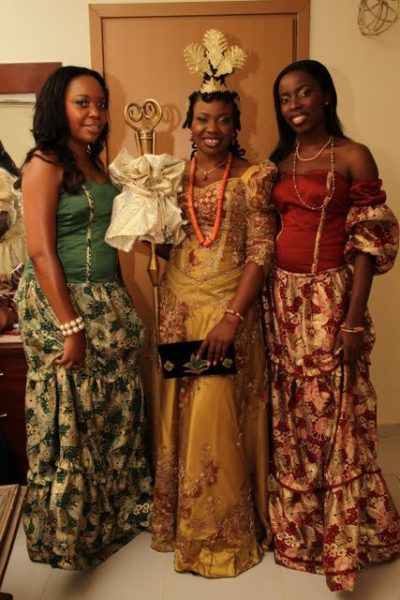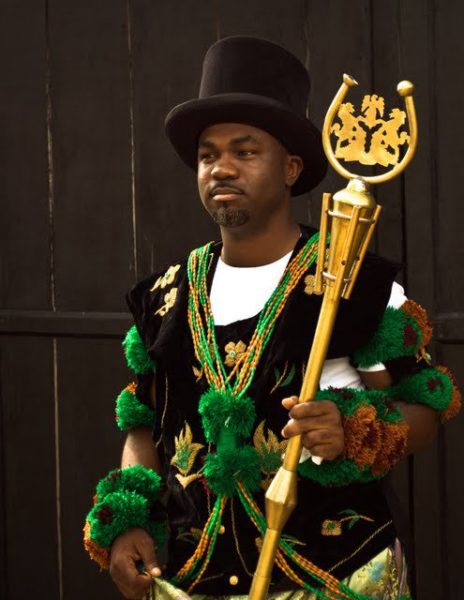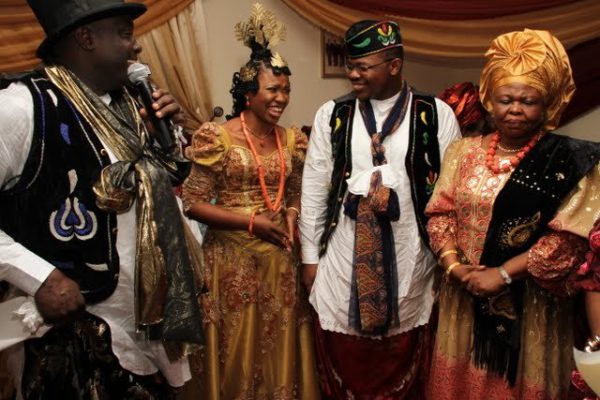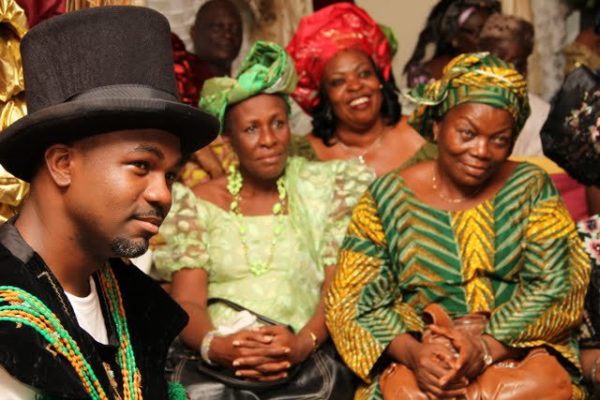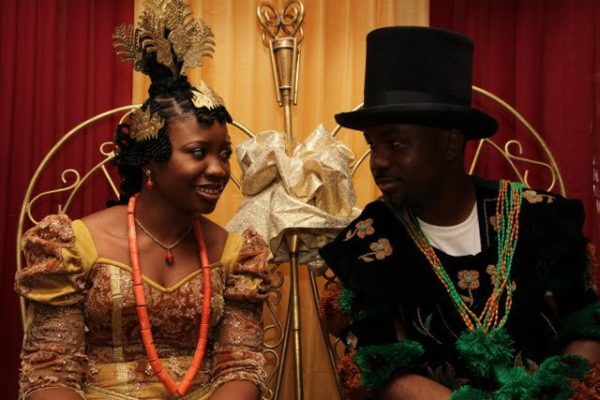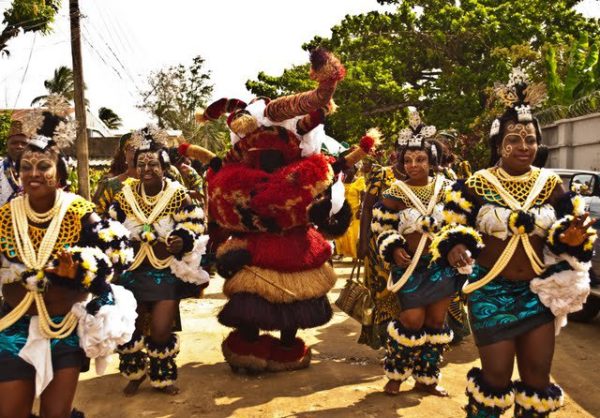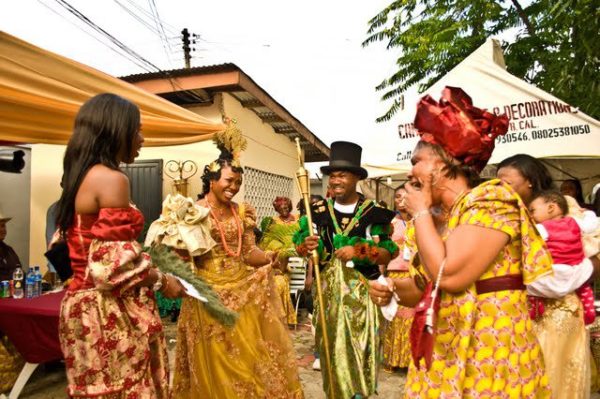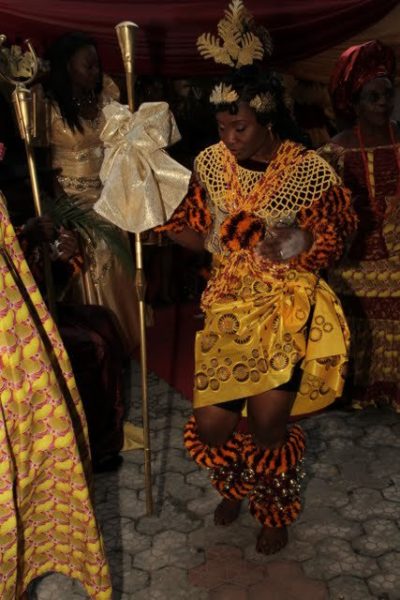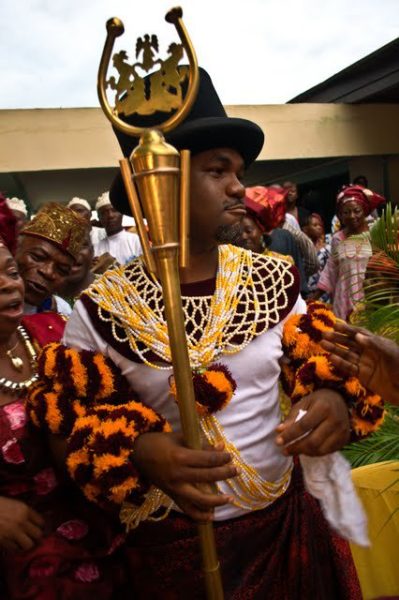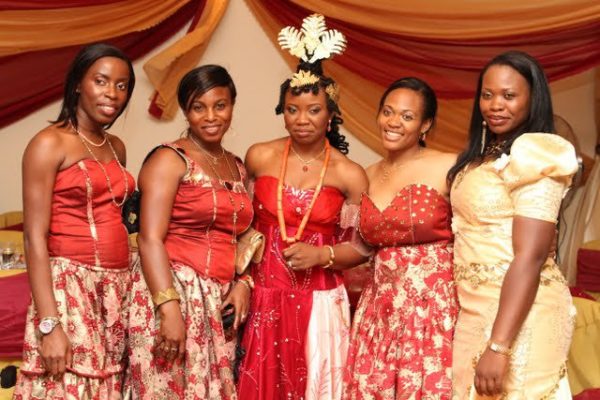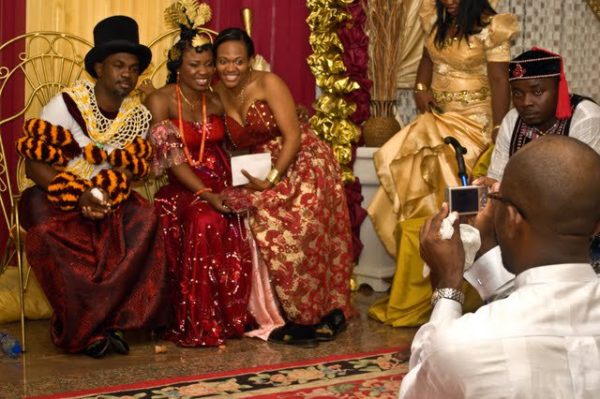 The couple's love story also won the 'Best Love Story' prize in the 2010 NaMyWedding Dream Wedding Contest