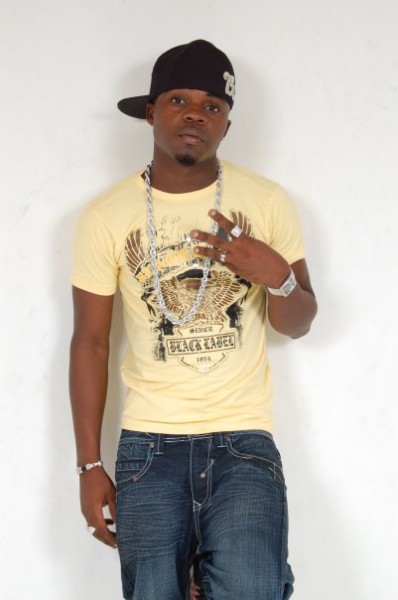 Last week, we received a press release on the Da Grin biopic "Ghetto Dreams" which is currently being developed.
We were definitely excited to hear that DaGrin was to be immortalized on film but our happiness was tinged with skepticism. Though we were comforted by the fact that renowned director, Lancelot Imasuen would be at the helm of the movie.
At the beginning of 2010, we penciled one artiste to change the game and it was Da Grin. His death hit us and many Nigerians hard.
A young man who fought hard and overcame his circumstances to attain success. Even greater success was being anticipated and then he died….
His story deserves to be told but not just that, it deserves to be told well!
Not just Nollywood fodder but an inspiring film that is reflective and befitting of the talented and exuberant Da Grin!
We'll love to hear your feedback on what you will like to see in the movie. We'll ensure that this feedback gets to the filmmakers so we'll have a movie that we can all be proud of.
Here is the press release on the Da Grin movie.
Renowned Director, Lancelot Imasuen has joined Stingomania Entertainment in making sure that the life and works of late rap artiste Da Grin does not go down the drain. The respected Director has been drafted to be the Director of Ghetto Dreams a film which will be based on the life of Da Grin. The film will chronicle the growing years of DaGrin, his struggles, his rise to fame and his death.
The choice of the respected film director has been hailed.
The film making is part of the formats Stingomania Records is putting in place to ensure that the man who gave the Yoruba rap music genre some breath of fresh air is memorialized in a constructive and enduring manner.
The Da Grin Memorial Project, amongst other things will ensure that the family Da Grin left behind is catered for and the loss is made more bearable for his family in a tangible measurable manner. The memorial project will also provide a lasting structure and means to encourage upcoming, struggling and budding entertainment stars, while helping talented artistes deal with the different challenges and lack of resources limiting them from fulfilling their potential and set up a foundation to provide assistance for upcoming and struggling musicians with limited means and poor backgrounds to realize their ambition. The foundation will provide help for young musicians in areas of Finance, Training and Mentoring. All these were ideals the late musician stood for.
Listen to Da Grin – Ghetto Dreams & Kondo