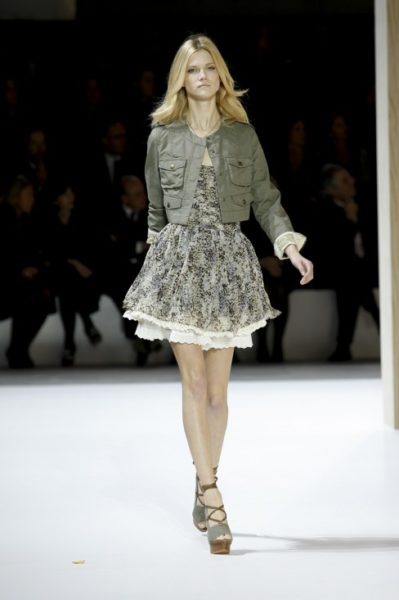 This collection from Mango, named Pure Light, plays with two key elements: purity and simplicity.
Red&Blue returns to garments with a light ad-lib touch in blue and white tones. White, the summer colour par excellence, combines with different tones of blue in very light cotton fabrics, chambray and jeans. The key garments in this range are dresses and waist-height skirts featuring floral prints, embroidery, frills and lace details.
Sexy contrast reveals a clean line in which new volumes, such as A-cut skirts, sack forms and kaftan are introduced. Graphic contrasts are highlighted in prints, embroidery and jewels in natural fabrics which add richness to the purest summer lines.
With its romantic and boudoir air, Romantic Mood adorns its garments with floral motifs and a handmade look. The richness is also provided by the textures and weaves of the fabrics, producing a relaxed and urban silhouette with the introduction of rich tones and natural textures.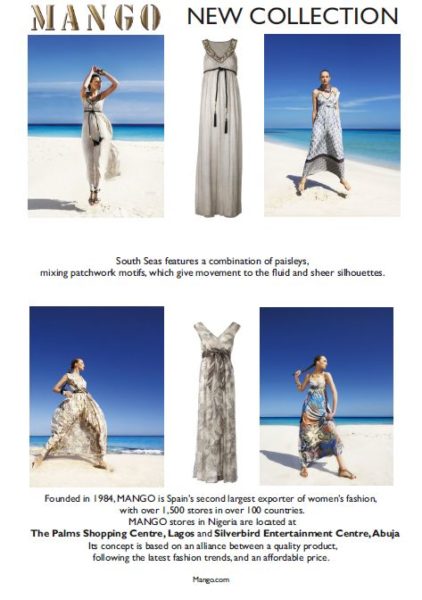 Similarly, South Seas features a combination of paisleys, mixing patchwork motifs, which give movement to the fluid and sheer silhouettes.
MANGO is Spain 's second largest exporter of women's fashion. Its concept is based on an alliance between a quality product, in accordance with the latest fashion trends, and an affordable price. The brand image is reinforced by its company-owned stores, which represent the calling card for the brand and create a dynamic atmosphere in accordance with the personality of its customers.
Call any of the Mango stores in Nigeria for more details:
ABUJA 08099994499
LAGOS 08099995599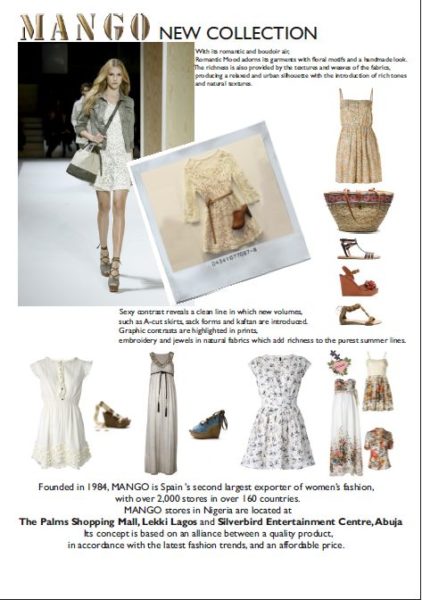 Don't forget, MANGO'S fabulous sale ends on Sunday, August 8 2010.
___________________________________________________________________________________________
Sponsored Content