We are extremely excited to present BN Bargains
In the quest, to ensure that all our BellaNaija.com readers obtain the best value for money, we will be publishing information on sales promotions, contests, giveaways and discounts from selected vendors.
Every Wednesday we will publish a group post which will be the place for all the deals, sales and giveaways, here companies can give out vouchers through competitions or codes for discounts.
___________________________________________________________________________________________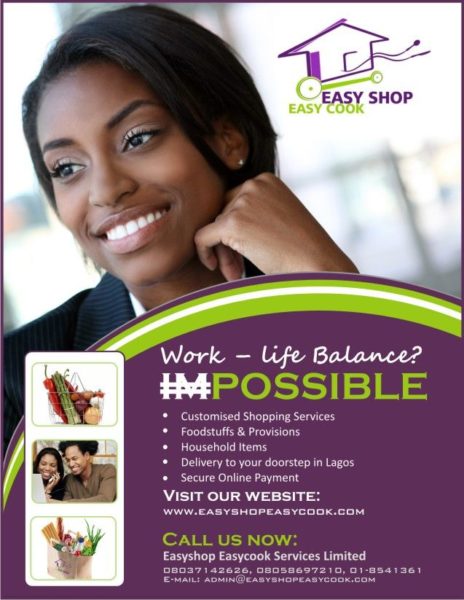 Easyshop Easycook is giving away 5% service discount from October 1 – 30 for all online shopping on their website www.easyshopeasycook.com
Easyshop Easycook Services Limited (EESL) is a domestic outsource company that majors in shopping services. When it comes to work and life balance, EESL tips the scale in your favour. With our service, you do not have to worry about shopping, cleaning of foodstuffs or the tedious logistics that comes with it because EESL takes care of that for you.
We help you buy foodstuffs, perishables, non-perishables, household items, provisions from our local market and deliver to major locations home and office in Lagos State. Everything we buy for you comes with a money back guarantee and online payment is secured and powered by Interswitch.
Start shopping now at www.easyshopeasycook.com
___________________________________________________________________________________________
Sponsored Content
Will you like to have bargain to be featured on BN Bargains? Email us via [email protected]