She is the only Nigerian VJ on MTV Base Africa. Since shooting to fame in 2007 as winner of national MTV VJ Search in November 2007, she has morphed into the big league of TV presenters on the continent, even starring as 'Ify' in 'Tinsel', the MNet TV Series. Cynthia Okpala, 25-year old Computer Science graduate from the Ebonyi State University and current host of MTV Base.Iq has tied the knot.
On Saturday October 23rd, 2010, she was joined in holy matrimony to Ozoemena Mbanefo. She had confirmed her engagement to The Net NG in July 2010, at that time, Cynthia shared that "We have our pastors' blessings already and we're already working towards a date. It'll happen before the end of this year". Sources say they attend the same church and were at a group event when he proposed.
Cynthia looked beautiful in her strapless wedding gown with a fitted trumpet silhouette and sweetheart neckline.  Green and orange were the prominent wedding colours as the bridesmaids were dressed in green and orange dresses and Cynthia clutches a bouquet with white, green and orange flowers.  The wedding which took place at the Sheraton Hotels and Towers, Lagos, was presided over by Pastor Ben Kpongo, an officiating minister from Dominion City Church, Lagos. The groom, Ozoemena was clearly elated as he exchanged vows with his glowing bride, Cynthia. After the ceremony, the couple was officially declared husband and wife. Thereafter, it was time to receive guests and celebrate with their friends and family at the Sheraton Gardens. Close friends and family members who graced the occasion include Ice Prince, Deji Falope, Steve Babaeko, Yetunde Babaeko, Ayo Animashaun, Ayeni Adekunle, Sam Onyemelukwe, J Martins and Charles Novia.
We wish the new couple a lifetime of joy and happiness.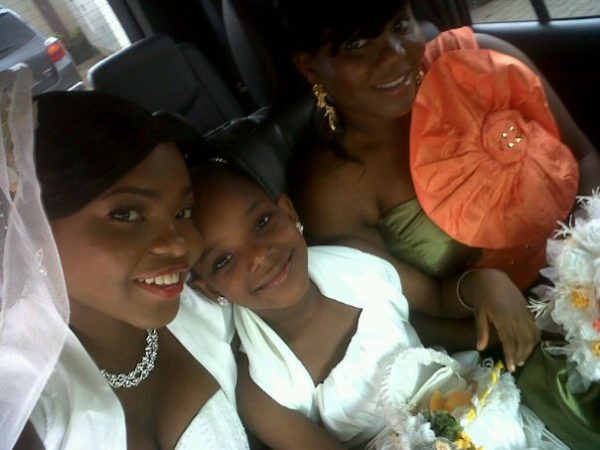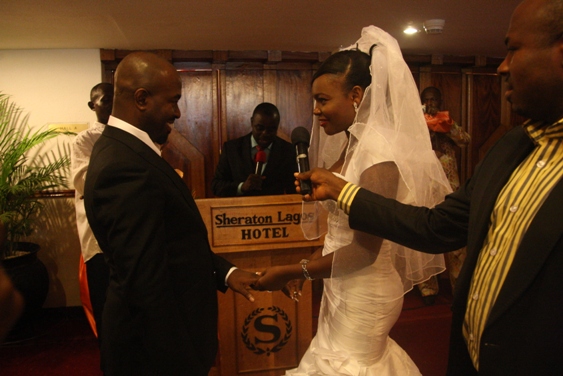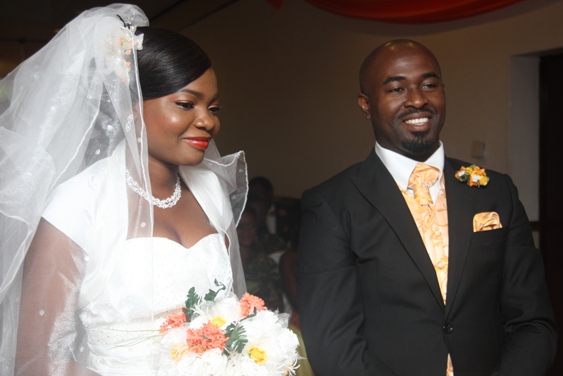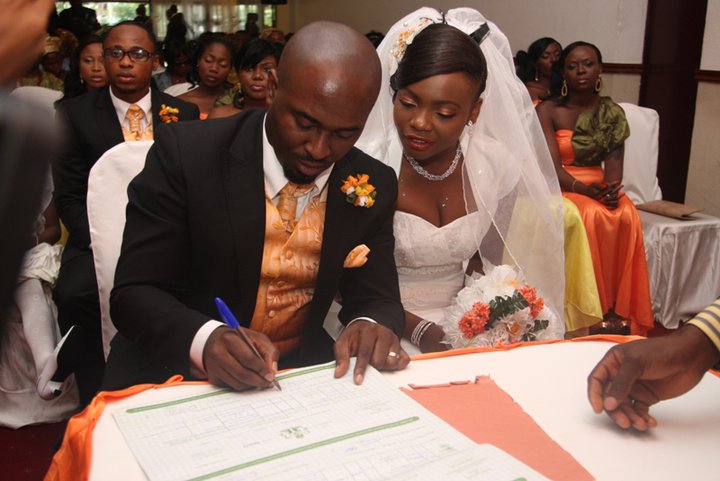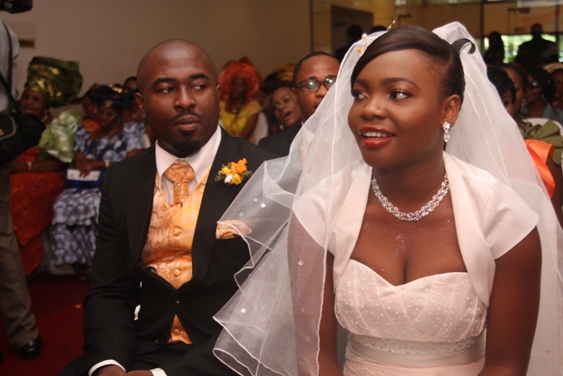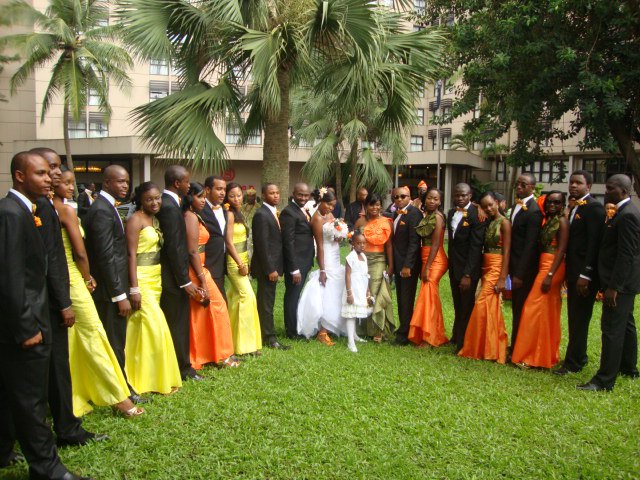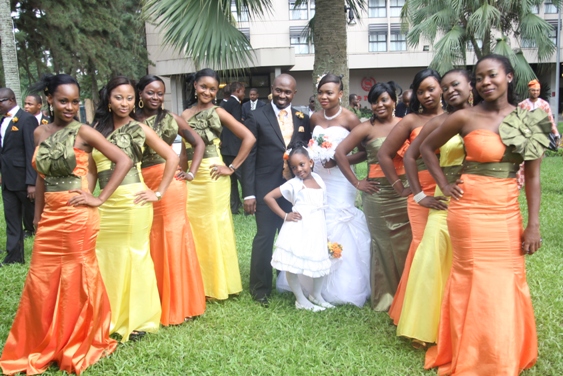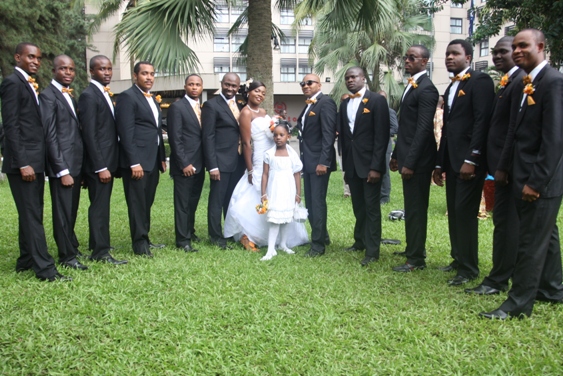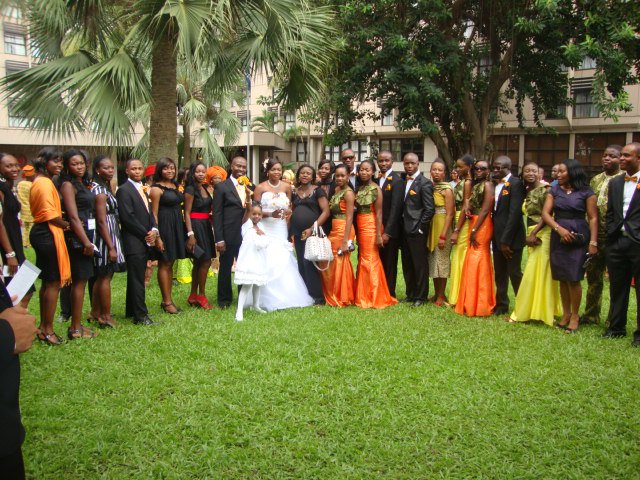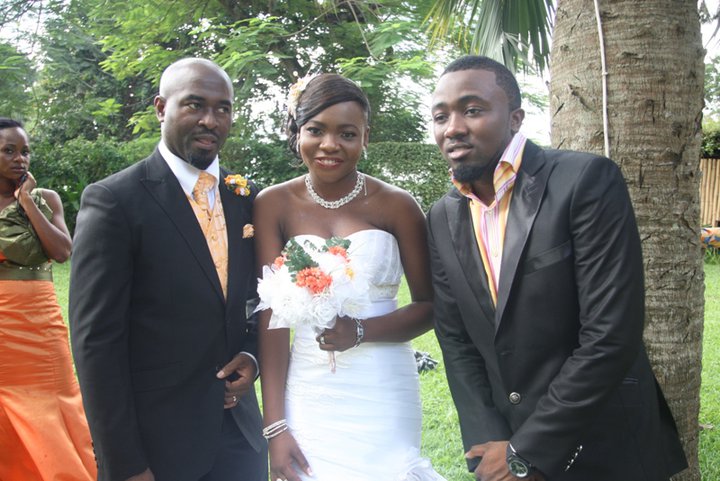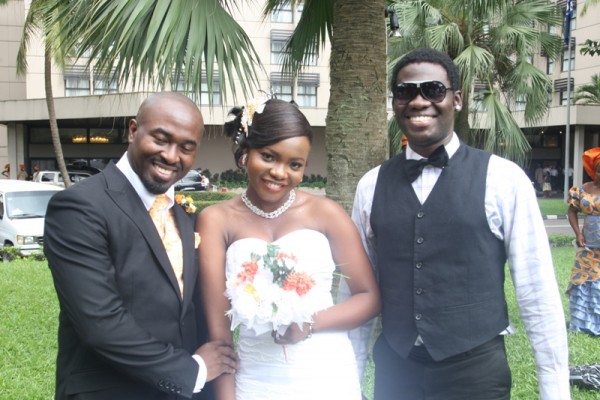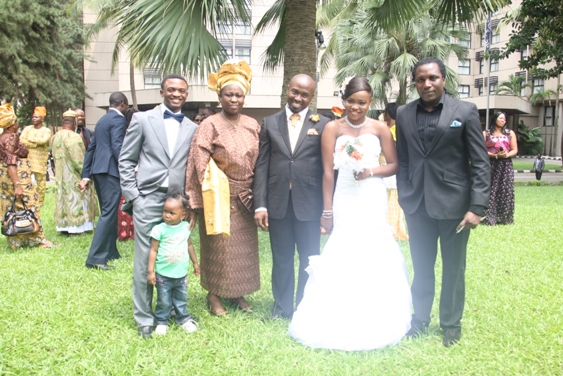 Photo Credit: The Net NG | Cynthia Okpala | Ify Ekekwe
Info Source: MTV Base Africa via Facebook