"The whole idea behind the Lagos Jazz Series is to have that jazz floating in the air, out of park; something to cool the city down a little."
– Oti Bazunu, founder Lagos Jazz Series
Lagos is a wonderful city, full of life and energy. But it can get a bit franctic. So starting Nov. 5th, we're inviting some of our favourite Jazz musicians from all over the world to come and play for us in intimate and exciting venues. Since they're coming, we might as well put on a bit of a show and invite all of you, our favourite people, to attend. The Lagos State government has kindly offered us the beautiful Muri Okunola Park. Our friends at the Sofitel Moorehouse are hosting the musicians and the opening event. The Federal Palace Hotel has opened their lush waterside grounds to us and the German Consulate is hosting a jazz breakfast. Noble Hill is providing great wines and Lufthansa is flying in the artists. The show is coming together and it's going to be wonderful.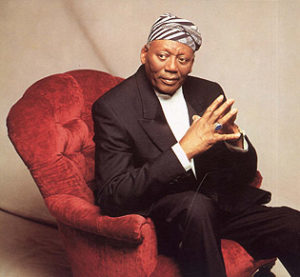 Some of the artists we're excited about seeing perform include: American pianist, composer and band leader Randy Weston: It's hard to think of another jazz musician who has promoted the African roots of jazz with quite the missionary zeal of pianist Randy Weston. Encompassing the vast rhythmic heritage of Africa, Weston has been said to have "the biggest sound of any jazz pianist since Ellington and Monk, as well as the richest most inventive beat."
Morrie Louden, a California native, lit up radio, hogged the jazz
charts and attracted high praise from jazz legends with the release of his album Time Piece in spring 2007. Louden stunned listeners with his technical virtuosity, melodic improvisations, and composition skills, with tunes encompassing burning post-bop, sensitive ballads, and bossa novas.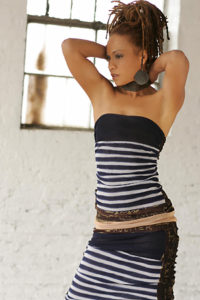 Simone, daughter of legendary icon Nina Simone, is a dynamic and charismatic vocalist, songwriter, and performer whose ability to transcend genres honors the remarkable legacy of her mother. Blessed with a rich vocal range and an innate gift for lyrical interpretation, Simone's resume includes starring roles on Boradway in such acclaimed musicals as "Rent" and "Aida"
Somi was born in America, the Rwandan-Ugandan singer Somi has been described as glistening with the sheen of an almost impossibly perfect cosmopolitanism." Singing in English and three East African languages, Somi's vocal delivery is subtle yet the power she exerts is enormous. Often compared to the likes of Miriam Makeba, Sarah Vaughn and Cassandra Wilson, Somi is a performer to behold.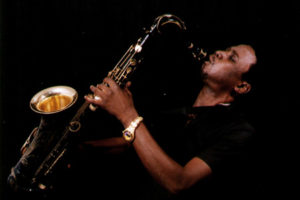 Mike Aremu is one of Nigeria's biggest saxophonists, who has been able to create a sound that represents both his creative passion and the deep elements of his culture. He has made a fan out of everyone who has seen him perform, living up to his billing as a world class performer.
Ayetoro is an internationally acclaimed 12-piece Jazz band led by one of Nigeria's most talented composers and pianists Funsho Ogundipe. The collective's members are all established musicians in Lagos, Accra and London, with a rhythmic fluidity that bridges the gap between Afrobeat and Jazz with reflections on the past and present of both genres.
LAGOS JAZZ SERIES LINEUP
Nov. 5th 2010 – Sofitel Moorhouse Hotel
Karen Patterson
Chinaza
Morrie Louden
Randy Weston
Nov. 6th 2010 – Federal Palace Hotel
Mike Aremu
Morrie Louden
Simone
Somi
Randy Weston
Nov. 7th 2010 – German Consulate (Sunday Jazz breakfast)
Karen Patterson
Chinaza
Simone
Nov. 7th 2010 – Muri Okunola Park
The Lagos Jazz Series is kindly sponsored by MTN Enterprise, Constant Capital and Petrolex. Partners include Noble Hill Wines, Mercedes Benz, Bang&Olufsen, ZK Advertising, Classic FM, NEXT and Bella Naija.
For more details about performers, tickets and locations, please visit lagosjazzseries.com
____________________________________________________________________________________________
BellaNaija.com is a proud media partner to The Lagos Jazz Series