Traditional Jazz, Smooth Jazz, Neo Soul, R'n'B, Afrobeat & Hip Hop. We put them all together in the Lagos Jazz Series blender and came up with a music festival.
The city of Lagos will be entertained by some of the world's top music acts as the 4th Edition of the Lagos Jazz Series kicks off.
This year's series will be a music festival like none before. Grammy award winning artistes will be featured in fantastic outdoor locations in eight events for five consecutive days. Four of those five days will have two simultaneous events at different locations. Lagos Jazz Series will once again put the city of Lagos on the map as a destination city for Jazz, Music and Entertainment.
Headlining the festival is the following list of stunning artistes:
Jill Scott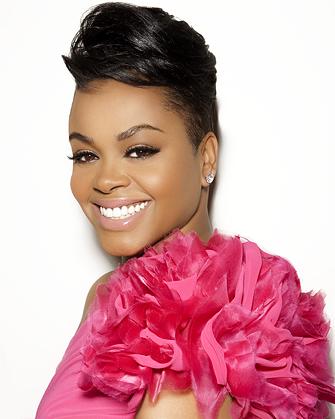 A seasoned, 13-time nominated and 3-time Grammy Award winning Jazz/R'n'B/Spoken Word/Soul/Neo Soul/Hip Hop vocalist who excelled most with slower, sensual material ("A Long Walk,") and was versatile enough to pack plenty of punch with anthems of pride and self-empowerment ("Golden"). She is also a songwriter, actress and poet.
Marcus Miller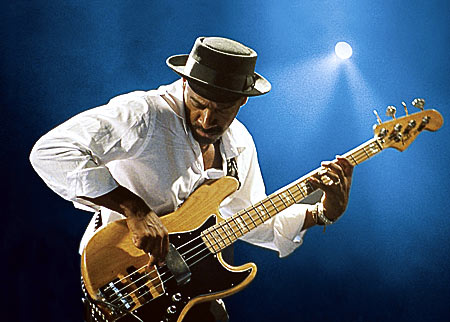 Marcus is a 2-time Grammy Award winner, bassist, composer, producer of 10 critically acclaimed and genre defying albums, multi-instrumentalist, and he was also the last primary collaborator with the jazz legend Miles Davis. He is the genius behind the sound of many popular Luther Vandross songs.
Pat Metheny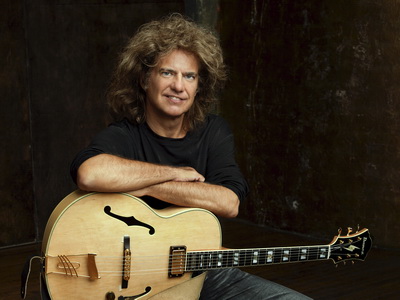 This prolific artiste is an American jazz guitarist, composer and 20-time Grammy Award winner. His music is original and stretches across the boundaries of jazz and other genres, making it possible for him to perform any kind of music without losing his audience.
Branford Marsalis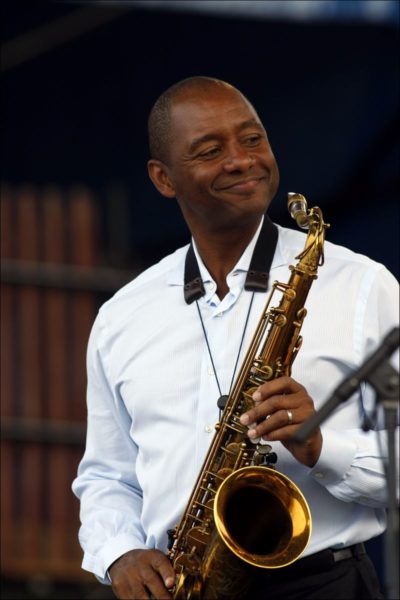 Branford Marsalis is an American saxophonist, composer and bandleader. He has received the National Endowment of the Arts (NEA) Jazz Master award and won two Grammy awards. While primarily known for his work in jazz as the leader of the Branford Marsalis Quartet, he also performs frequently as a soloist with classical ensembles and has led the group Buckshot LeFonque.
Seun Kuti
Oluseun Anikulapo Kuti, commonly known as Seun Kuti, is a Nigerian musician, and the youngest son of legendary afrobeat pioneer Fela Kuti. Seun leads his father's former band Egypt 80.
Robert Glasper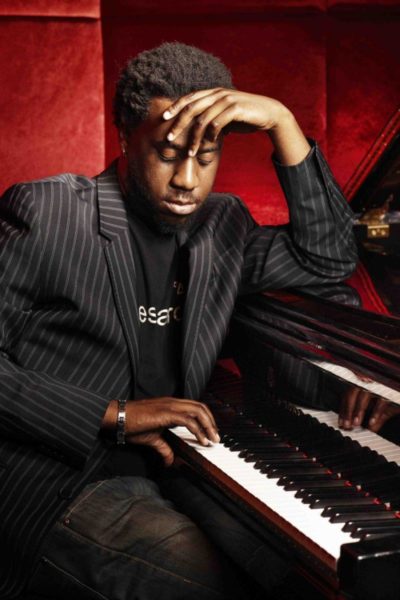 Robert Glasper is a jazz pianist with a knack for mellow, harmonically complex compositions that also reveal a subtle hip-hop influence. His 2012 album Black Radio won the Grammy Award for Best R&B Album at the 2013 Grammy Awards.
M.I. Abaga
A proficient producer, lyricist, songwriter and instrumentalist, M.I has been described as the future of African Hip-Hop.
Antibalas
Influenced by Nigerian Afro-beat, American soul, and Latin dance grooves, Antibalas performs their particular style based on the combination of different cultures immersed in the band. Antibalas is the group behind the Fela on Broadway show.
This year's lineup of artistes is a diversity and fusion of all music genres, each powerful and electrifying in their performance. Lagos Jazz Series has gone 5 notches higher this year by bringing to Lagosians the "Africa Stage" which will be at the Muri Okunola Park where music in all its different genres is embraced and performed by these distinct artistes yet similar to each other in their love for music, soul and performance.
Lagos Jazz Series 2013 promises to be a truly entertaining present to give yourself before Christmas, an experience you will not soon forget. Get your tickets quickly before they are all gone. Tickets on immediate offer are being sold at early bird prices.
For tickets – visit: www.buyamtickets.com
Date: Wednesday 27th November – Sunday 1st December 2013
Venue(s):
– The Muri Okunola Park, Lagos
– Federal Palace Hotel, Victoria Island, Lagos
– Intercontinental Hotel, Lagos
– Moorhouse, Lagos
– American Consulate
For more information, please visit www.lagosjazzseries.com or contact [email protected]
For press inquiries, please contact [email protected]
______________________________________________________________________________________
BellaNaija.com is an official Online Media Partner of the Lagos Jazz Series 2013.