bnatural Spa LLC is acclaimed as one of the top spas in Nigeria by the ISPA (International Spa Association), bnatural spa is the urban destination of choice for women and men who seek an escape from the stress of everyday life. The spa has been established in Abuja for over 6 years and are now opening their new flagship site complete with the first Moroccan Hamam in Lagos. In addition, the Spectrum Beauty Academy and the Sacred Creative Makeup Artistry Academy will be opening at the same time.
Operating in both Lagos and Abuja, bnatural is an ideal place to celebrate a milestone occasion, to reconnect with a loved one, or to unwind in the comfort of your own solitude. It is in essence a vacation, a holiday away from your every day life, with no need to apply for a visa!
At bnatural spa, you will enjoy world-class amenities and expert services that are administered by some of the most esteemed professionals in the world. Schedule an appointment today and take advantage of beneficial treatments that will enhance your beauty, wellness and balance.
At bnatural spa, you can enjoy the benefits of these great amenities:
Swimming pool
Steam rooms
A full suite of water therapies
Tea Lounge – Since Tea has many rejuvenating properties, it is served on a regular basis to all spa patrons. In fact, bnatural spa carries a diverse selection of different teas that hydrate the body and relax the mind.
B Natural Spa is fully licensed and equipped to offer you the following and much more:
Facials
Massages
Body Treatments
Spa Retreats
Colonics
Teeth Whitening
Spa Manicures & Pedicures
Waxing
Lash Extensions
Threading
Unisex Hair Dressing Facilities
Eastern Oriental Healing Treatments
Morroccan Hamman (the first authentic Morrocan Spa facility in Lagos)
Ayurvedic Treatments
Full Body Scrubs & Wraps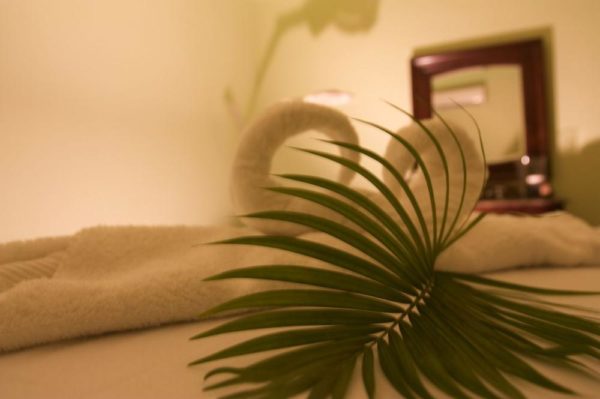 HALF DAY (1 -4HRS)
. b happy – happy foot feet massage, bnatural signature manicure and pedicure finished with a perfect sense hand and foot treatment.
. b balanced – seaweed soak and Mediterranean candle massage
. b mindful – scalp massage w/hot oil treatment aromatherapy massage, and transitional meditation
. b girlie (great for teens) – bnatural manicure and pedicure, skin refresher, make up applications jewelry tattoos
. bnatural (for men only) – eucalyptus steam, full body Swedish massage, sports facial, sports manicure and pedicure
. b couples escape – jacuzzi soak for 2,chocolate covered strawberries, tandem massage done simultaneously, spa manicure and pedicure
. b refreshed – bnatural classic facial, spa manicure and pedicure
FULL DAY (4-6HRS) (includes spa lunch)
. bnatural day of serenity – eucalyptus team bnatural spa classic facial spa manicure and pedicure, finished with the perfect sense hand and foot treatment, Mediterranean body polish, hot stone massage and transitional meditation
. b regal – hydrotherapy soak, full body Swedish massage, bnatural spa classic facial, eyebrow styling and spa manicure and pedicure
. discover the new you – skin analysis and consultation for make up, skin refresher, complete make-over, spa manicure and pedicure
. b renewed – hydro soak, express 30 min. massage, express facial, manicure and pedicure and makeup application
BRIDAL PACKAGES
ask about bnatural's door to spa limousine service and floral arrangement (include spa lunch)
. here comes the bride – rose petals jacuzzi soak aromatherapy massage, eyebrow styling, spa manicure and pedicure with the perfect sense hand and foot treatment
. here comes the groom – eucalyptus steam, full body Swedish massage, sports facial with w/razor bump treatment, sports manicure and pedicure with perfect sense hand and foot treatment
. bachelorette party (minimum 10 guests) – (spa menu with choice of house wine) body scrub with salt glow & vichy shower, steam, manicure and pedicure
BABY SHOWER TREATS
. great expectations – pregnancy massage, spa manicure and pedicure
. new mom package – hydrotherapy body soak, express 30 minutes massage, express facial spa manicure and pedicure makeup applications.
bnatural – Locations
Lagos: 11 Oduduwa Way – Ikeja, G.R.A – Lagos – 0809 803 8SPA (772)
Abuja: 30 Mediterranean Street, Imani Estate, Maitama, Abuja
***

Spectrum Beauty Academy
Spectrum Beauty Academy is dedicated to educating quality professional cosmetologist, barbers, estheticians and nail technicians. Each student admitted to the academy receives instructions to develop sound technical skills and a level of professionalism that exceeds international standard
The Esthetics course teaches a full program of skin care, hair removal and spa training; preparing the student who desires to be considered a professional in the field of esthetics and spa, and helping with the knowledge, experience, skills and necessary fundamentals to enter any phase of the esthetics and spa industry.
We also aim to broaden the contributions and horizons of a Skin Care Specialist and Spa Technician.
We also have Cosmetology Courses to expand the knowledge and skills of our students in order to prepare an individual for work in the business as a hair dresser, hair colourist, salon owner, product demonstrator or technician.
At Spectrum Beauty Academy the student's time is spent in theory, as well as practical work. The goal is to establish thorough and complete knowledge as well as good professional habits.
The program consists of demonstrations, lectures, examinations and practical application. The schedule at the beginning of the program is primarily classroom work. The latter portion continued theory and the actual application of all phases on live models and mannequins, under the constant supervision of the instructor
Our various areas of specialisation and their corresponding costs are as follows:
Courses                                                         Duration
Cosmetology or esthetics                        10 Months
Intermediate esthetics                             + 4 Months
Advanced esthetics class                        + 2 Months
Spa management course                          8 Months
Admission Requirements
Prospective students must be at least 16years of age and must pass an admission interviews with an academy representative.
Sacred Creative Artistry Academy
The Sacred Creative Academy is founded on the belief that Makeup is truly an art-form and as such needs to be taught in a way that develops & encourages their students to think like painters. Sacred Creative Artistry Academy aims to create masterpieces with the stroke of a brush.
Each course has been specifically created by a team of expert tutors lead by our Artistic Director; International Makeup Artist Lola Maja. Her wealth of knowledge steams from over 17 years working within the industry and is part of our commitment to ensuring we achieve the highest level of professional artistry possible from our graduates.
Courses will be held regularly throughout the year and are divided into 3 categories:
Beginners
Ideal for students wishing to start a career. Suitable for those who have only very little or no previous makeup knowledge and training at all.
Intermediate
Catering for individuals who are already working as makeup artists and wish to expand and learn new skills. Students who have not completed the beginner course with Sacred will need to provide evidence from their portfolio or perform a practical test.
Advanced Masterclass
Be inspired by our elite master-classes. Each course is tailored to the needs of the professional makeup artist and will inspire your creativity and tweak your techniques to the highest possible standards. Advanced graduates will also have access to Pro only events and will benefit from a personal mentoring programme with Lola after they graduate.
There are an exciting choice of modules to choose from including Beauty, Bridal, Fashion Photographic, Runway/Live Events, Film & TV Makeup, Basic Hair Styling for Makeup Artists and regular in-depth sessions focusing on the business side of being a successful makeup artist & the importance of branding. Courses will vary from 1 day to 3 months and we also offer part time & weekend options.
Students are offered the unique opportunity to graduate with a professionally bound portfolio of work with industry leading photographers and professional models. This is just one of the many features we offer to help support our Artists in truly achieving the most out of their chosen course.
Due to the hands on teaching style class sizes are limited to ensure tutors can achieve the best results by focusing on each and every student individually.
For more information on our courses please visit us at the Spectrum Beauty Academy or email us directly on info@TheSacredAcademy.com
***BN Readers Offer***
As a pre-launch special bnatural delighted to offer BellaNaija.com readers 10% off all treatments at the Spa before the end of November. We are also offering budding Beauty Therapists and Makeup Artists the chance to pre-register for  courses with an exclusive 10% off for the first 25 students to contact the admissions department.
The launch of the amazing new Spa and our Training Academies are scheduled for the beginning of December.
You can contact bnatural on the following number:
bnatural Spa: 08098038772 for Lagos and 08098838772 for Abuja
Spectrum Beauty & Sacred Creative Academies: – 080 76 76 76 76
Email: info@bnaturalspa-ng.com
Join in the fun for updates and special offers on Twitter @bnaturalspa or
@sacredartistry
___________________________________________________________________________________________
Sponsored Content