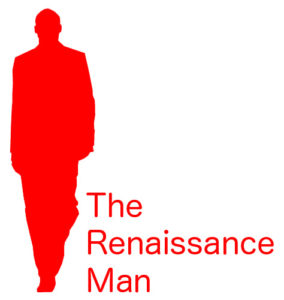 Kilon Sparkles!
I was fast asleep Sunday night…so deep in sleep that you could say I was making music with my Primark bed linen. On the average night, I would toss and turn for hours – part because I'm a night owl and part because my skin doesn't gel well with cheap cotton but not tonight, I was out like a light dreaming of sleeping on Egyptian cotton which even Martha Stewart would approve of. You could say I saw the sun, the moon, the mountains and the rivers like the brothers from AZ Yet.
On nights like these, very little can wake me or break me from my sweet slumber, not even a private call from Tom Ford to pick up that dream tux. The one singular thing which can raise me at this point is the smell of gist.
Sigh…ah gist! The one pastime that guarantees an elevation from a foul mood to that place where oxycontin users claim it takes them. We all crave it, we look for it, we find it, and then we feed on it and distribute it.
Back to Sunday night, its 2 o'clock in the morning, my phone rings. Initially I ignore it but after the third ring I sensed something was up so I picked up and although I was incoherent at first, the moment I heard the 'punch line' I was as alive as can be. Could you blame me? My source was calling from the United States so I couldn't say let's speak it the morning, I mean c'mon; a true gist monger never postpones a date with destiny. And luckily, it was a true blockbuster!
That's the thing with Gossip .a.k.a. gbeborun a.k.a. don ahlah a.k.a. adidok, it is impatient and cruel. Gossip is unsympathetic, boastful, proud and rude. It demands its own way. It is irritable, and it keeps record of being wronged. It rejoices about injustice but frowns whenever the truth wins out.
Now the scary part of receiving new gist is the weird overpowering feeling which comes over you. You feel in charge, in control of information (which is neither yours nor none of 'yours') and despite the fact that it will be irrelevant in practically a few hours, you are the superhero for now.
That's another thing about gossip, no matter how hot the gist is and how scandalous or controversial you think it is, you can be assured that some other story will surpass its 'potency' in a couple of days.
From the start of this year alone, there have been so many 'breaking news'/ 'exclusives' about that person who had an affair with a domestic staff to this person who just checked-in into the Kaduna rehab, to society weddings that end after 6-weeks to rosary beads carriers who dabble in prostitution and coke binges. I don't know about you but I put my hands up for remixing and mastering some of these 'tracks' and voluntarily sending them to local 'DJs' for airplay.
Why? I can't say I have cracked the reasons behind my or other's longing for other people's shortcomings, I haven't really tried to dissect what parts of myself likes to feed off other's mistakes or faults; perhaps it's because I too I'm imperfect and full of unprofessed failings….perhaps it's because it makes me feel better to know that other people too are infallible. Have you ever asked yourself the same question(s)?
It's funny because you'd think I'd know better from witnessing first-hand what it's like to be a child of hardworking parents who were members of every social club that existed and watched how the entire club destroyed their confidence with their veranda chitchat when things got tough and they couldn't renew their membership.
You and I know damn well nothing good comes from gist carrying besides its initial 2 minutes gratification. Plus you'd think as we are all educated, we'd be too ashamed to utter the inevitable parting phrase whenever you distribute a lil' tittle-tattle "…please o, don't tell anyone it was me that told you…" , but Nooooo…some of us no longer possess an ounce of self dignity to restrain ourselves.
Like Drake rightly said "…the hardest part of the business is minding your own…", and like everything else that gives you a transitory and culpable satisfaction, Gossip is an addiction.
In closing, let's all try and watch our thoughts because they become words. Let's watch our words because they become actions. Let's watch our actions as they become habits. Let's watch our habits because they become character. And watch our character because it becomes our destiny.
This week's Friday Track is the hottest 'grower' out there at the moment, this is Lloyd's Lay it Down. This is some different style Atlanta 808-stylez, feel it LOUD.
Enjoy!