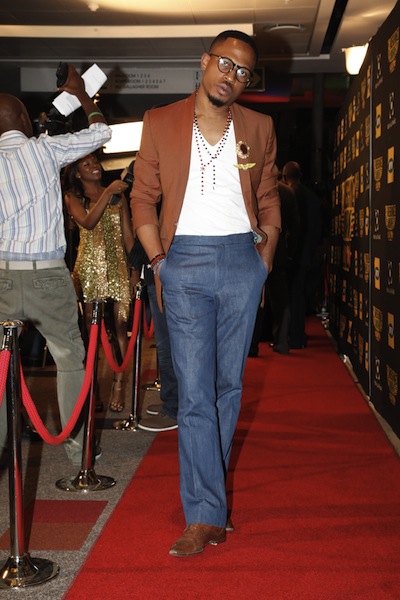 We are back this year with BN Style Spotlight.  BN Style Spotlight is a periodical feature on the style page that provides our readers with  a detailed analysis of the personal style of a budding fashion star.
Since the onset of this feature on BN Style, women have been  the focus – deservingly so!  However, this year, we want to take it to a new level, and explore areas previous untouched. That is why for the first feature of 2011, and for the first time ever, we are putting a man on the spot, and it is not just any man, it is Naeto C!
Naeto C born Naetochukwu Chikwe is a rapper and music producer – His  quick rise to fame can be attributed to the release of his debut single "You Know My "P" in 2007, which got the industry buzzing about this newcomer with a fresh sound, and that all too commanding "Yes Boss" swag.  However, it was his third single "Kini Big Deal" from his debut album, that legitimized him as force to be reckon with as it  soon became the club anthem and ruled the charts.
With songs like "Ringtone", "Ako Mi Ti Poju", & "10/10" , Naeto C has proven he is a one-of-a-kind hit maker, but can we say he has been that successful with his personal style?
From his steady fashion forward appearances on the red carpet, to his remarkable efforts as a trendsetter and his indisputable stylish looks, we at BN Style give Naeto C a 10/10.
Naeto C goes by the the style philosophy; 'less is more', his looks are forever kept simple but with that necessary bit of unpredictably, and his looks are never completed without a trip to the accessory box, which sometimes refine his looks, or add an interesting element to the mix.
Read on as I analyze his personal style and determine what indeed, makes his style BN worthy!
HAT ATTACK: Naeto C proves to be a trendsetter with his love for hats. We've seen him in  a trilby, a fila – the traditional Yoruba cap,  a porkpie hat, but it is his re-invention of the hula – the traditional Hausa cap, that places him right at the top of  my list of trend-setters. Before Naeto C, it had never been worn the way he does, something we attributed to be the right complement to a traditional garb, has been given a more contemporary feel to accompany looks made-up of tees and jeans. I love the way he wears the hula; so effortlessly cool. It has become a signature look for this rap star, and it has given a new outlook to what can be considered fashionable. He makes me want to try gele with a pair of jeans…hmmn…well, maybe not, but he sure thinks outside the box, and I think it is something we all ought to do once in a while.
For most of his performances, Naeto C fabulously rocks the hula.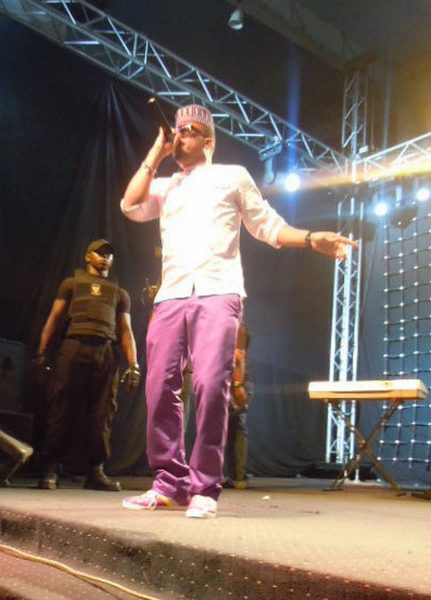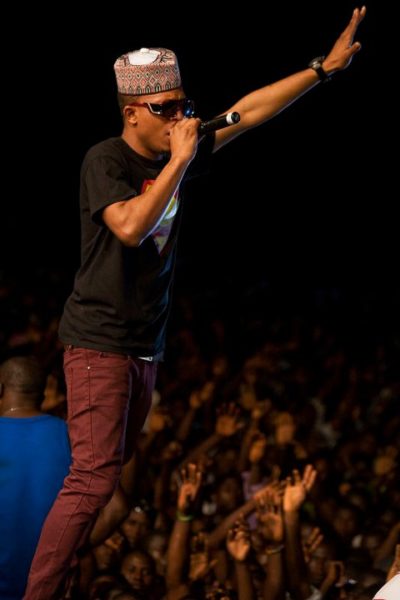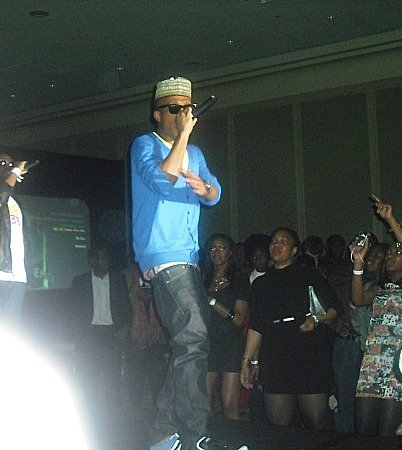 SIGNATURE STUNNAZ: Naeto C is hardly caught without his sunglasses. While it is something quite common in the world of hip hop and with rap sensations, we admire his collection and how it perfectly complements his look. You haven't channelled a Naeto C look, if you aren't wearing a pair of sunglasses.  Naeto C shares his rules on shopping for sunglasses in an interview with LadyBrilleNigeria.com: "Try them on first. Go with the ones that complement the structure of your head and your face so you no walk around with a windshield abeg. It's necessary."
BUSINESS AS USUAL: Naeto C's look on the red carpet is far from predictable, sometimes he turns up laid-back, and other times he is all suited up in a tuxedo or a business suit. However, for the big formal occasions he rightly turns up in a suit. You can hardly go wrong in a finely tailored suit and Naeto C makes sure his suits are as fine as fine can be. He goes for European cuts, a classic white shirt and killer cufflinks. He tends to keep it clean and simple and opts for two button suits with long lapels.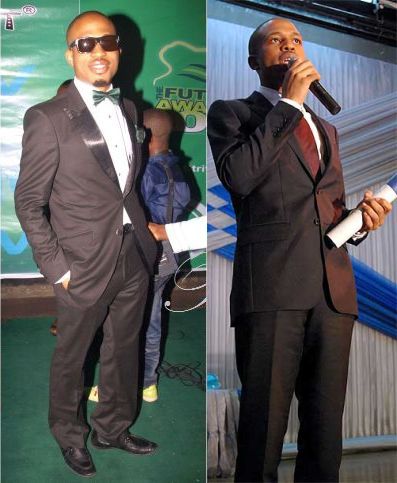 LAID-BACK SWAG: Naeto C is one of those stars that do laid-back so well. I think it has a lot to do with the swag in which he carries his extra laid-back looks usually made up of check shirts or an Ankara print, a pair of jeans, and playful glasses; from nerdy glasses, to a pair of  bright coloured frame sunglasses,  or ray bans. The allure of the look is usually his mix of a seemingly nonchalant attitude towards fashion, with stylish accessories in an expressive template.
SLEEK SILHOUETTE: The sleek silhouette look is all in the way Naeto C combines separates.  He pairs tailored blazers with complementing tailored trousers, or with a pair of  slim fit, straight leg jeans or goes back in time, and opts for 60's style boot cut jeans.  What I really like is how he always adds an interesting element to the ensemble, either it is a pocket square, a chain link, an interesting combination of necklaces and bracelets, a vintage pin clipped onto the lapel or vintage glasses. He always opts for a simple v-neck tee to go under the blazer, just to keep the look clean, fresh, sleek and never over-cooked.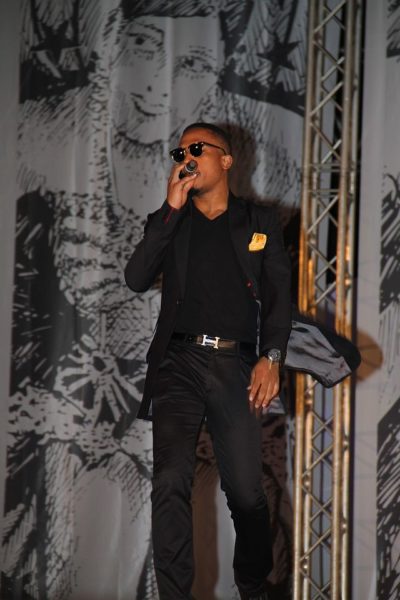 THE TELL-TALE TEES:  T-shirts are a huge part of Naeto C's style and he loves them visually narrative, words, pictures, it's all very expressive. They are worn uber causal with a pair of shorts, or a little dressed up with jeans, his signature hula and sunglasses, and a pair of sneakers.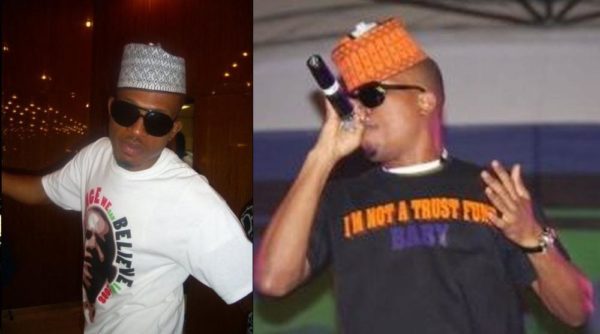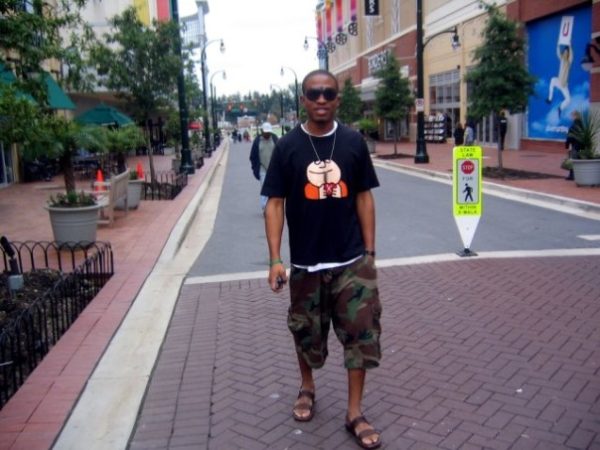 I chose this look because it encompasses the elements we attribute to Naeto C' s style; the signature sunglasses, hat and a graphic tee. Nateo C truly rocks this look. While we often see him in the traditional hula, he decides to switch it up with a porkpie hat, which shows how versatile his personal style is.  I love each piece in this look and how together they present a chilled, fun, yet mature look and we see his confidence shine through.
Channel this look with less than $170( N26,000)
The Graphic Tee: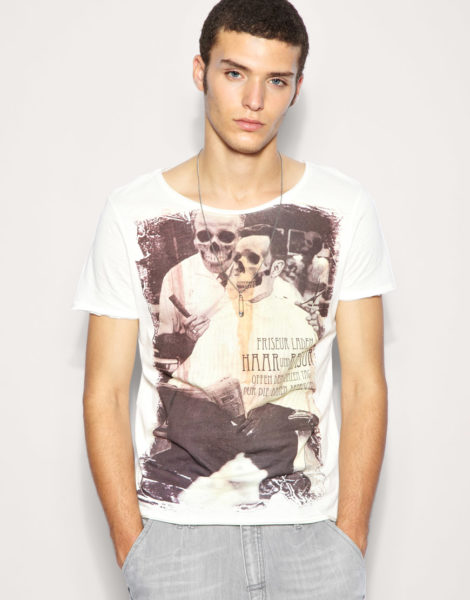 Naeto C loves him some graphic tees. Why I really love this look  is because it allows you to interpret it in your own way. Go for a tee that best expresses your personality; it could be with  just words, pictures or both. This one has some scary skulls, not your cup of tee, go for something different. Like Nateo C's this one has a square border. But while Naeto C goes for a round neck tee, I opted for a more forgiving wide scoop neck.
Purchase here for $13.79
Grey Pants: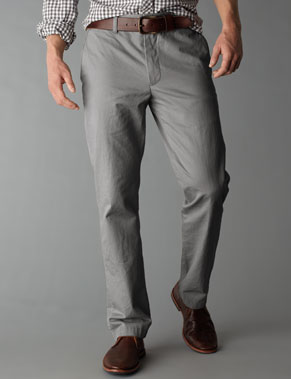 A pair of grey khakis are a must in a man's closet as they are perfect for oozing a relaxed aura with a look. And while brown shades remain predictable, they always seem to come off as fresh! The one I have put up lacks a bit of volume in comparison to the one we see on Naeto C, however, you can still capture the essence of the look wearing this pair.
Purchase here for $30
The Belt: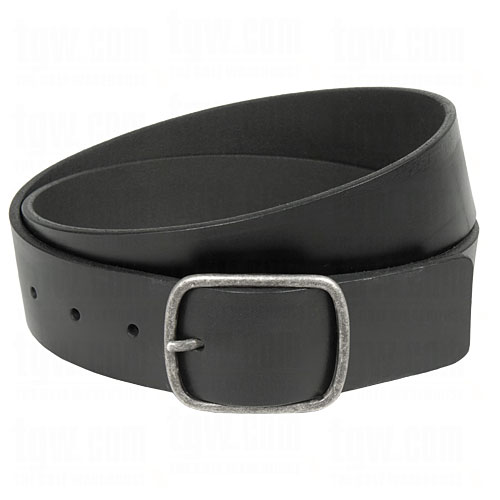 Naeto C opts for a square ring belt, while this isn't a ring belt and has a buckle, it is quite similar to the one presented in the look. We see the silver edges which is the focal point of belt.
Purchase here for $19.98
Shoes:
With shoes, Naeto C does it simple and comfortable. That's why I opted for plimsolls as they fulfil both criteria.  They are the perfect complement to this chilled look and are similar to the one he has on.
Purchase here for $56
The Hat: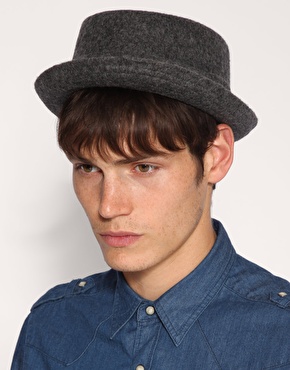 The porkpie hat is a brave choice, you need confidence to pull it off  and it has to be in sync with the rest of the look. Naeto C wears it so well. I opted for a grey one, rather than the black one he has on, once again, to show that you can interpret this look in a way that resonates with your style personality. As it is wool, it throws in some texture to this look, which will complement the wooden bracelets.
Purchase here for $10.34
Wooden Bracelet:
Wooden  bracelets are fashionable, fun accessories you can add to give a little something extra to a casual look. I'm a huge fan of texture, and it's a simple way to add that textured edge to complete this look.
Purchase here for $6.90
Sunglasses:
Purchase here for $28
Credits: 360nobs- http://www.360nobs.com/|LADYBRILLE-http://www.ladybrillenigeria.com/|www.BellaNaija.com