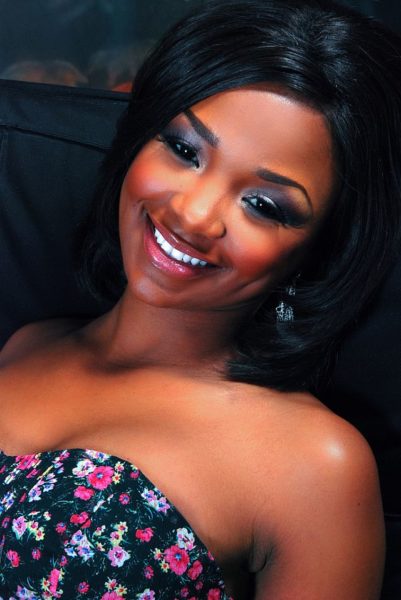 She's always been one of our favourite ladies on the African entertainment scene, therefore we are so elated about her new venture.
South African starlet, Nonhle Thema blossomed on our screens during her long stint as a TV Presenter on Channel O. In 2009, Nonhle who is also the Global Brand Ambassador and Spokesperson for Dark and Lovely, moved over to South African youth oriented TV Channel – VUZU as the face of the channel and host of its flagship show, V-Entertainment. Now, Nonhle is entering uncharted territory – she is debuting her reality show – "Nonhle Goes to Hollywood".
The show will begin airing on DSTV South Africa's VUZU (Channel 123) on the 9th of February 2011 at 7.30PM.
The show is focused on Nonhle as she makes her move to the USA and her foray into the Hollywood scene – from auditions to acting classes and so much more. Here is the synopsis of the show and a summary of the first episode.
Get up close and personal with Nonhle as she lets you into her day-to-day life and allows you tag along on her trip to Hollywood as she starts from the bottom and tries to climb up the Hollywood ladder one audition at a time.

In Episode One, "Who Is Nonhle?", we learn more about Miss Nonhle Thema. We explore everything from her daily routine, presenting V-Entertainment, a photo shoot as well as her Dark and Lovely Inspiration tour. We catch a glimpse of an intimate yet rather tense meeting between channel heads as Nonhle and her agent Alice break the news of her wanting to leave the Channel O that has made her a household name.
According to SA's Times Live Blog, Nonhle had this to say about her new show – "I feel totally blessed and nervous to be the first South African personality to have her own reality show in the country or should I say continent on Vuzu. I feel honoured to be given this torch to break boundaries and start something new and bold in South African television. Someone needed to take the first plunge and I am taking the bullet for all other personalities who will soon have their own reality shows. It's all about making history and opening doors for others, through this show I have learnt just how brave and fearless I am…this is my destiny"
Sounds quite interesting! Unfortunately, the show will only air in South Africa for now but there are plans to broadcast across Africa in the future though clips will be available online.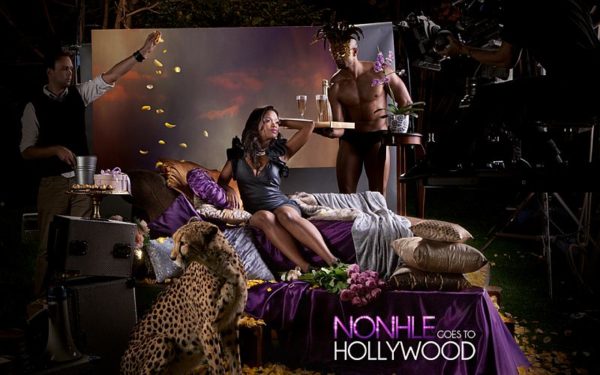 Watch the video intro for "Nonhle Goes to Hollywood"

Photos from the Nonhle Goes to Hollywood Launch Party – LeChatalat Guest House – Sandton – 3rd February 2011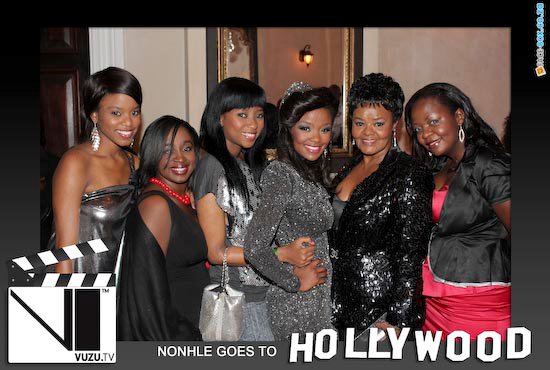 Photo Credit: VUZU