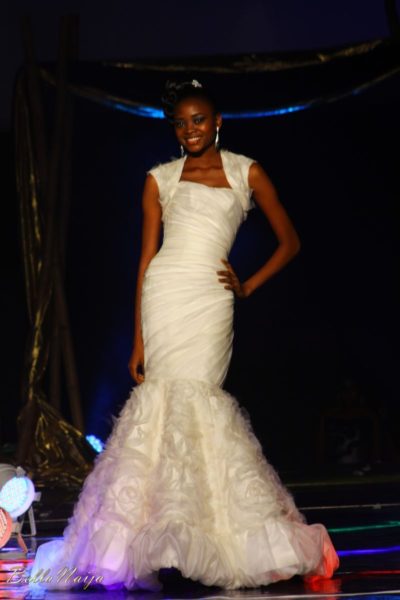 FLARE – the Special Events Fair organized by Oaken Events was a triumphant success! The three day event took place at the New Expo Hall of the Eko Hotel and Suites in Lagos from the 6th to 8th of April 2011. The fair included an exhibition, training sessions with industry professionals, an intimate dinner with the most renowned event designer in the world, Preston Bailey and a great finale featuring a stunning fashion show by Bridal and eveningwear designer, Yemi Osunkoya of Kosibah.
BellaNaija.com was a proud media partner for the event and will bring you complete coverage of FLARE today. First up, the grand finale! BN Contributor Izie Igodan represented BN at the event. Here is her report:
***
My best friend recently got engaged (Yay!) and after the initial shock and joy came the questions … "when is the big day? Where will the wedding be? Will I be maid of honor (AGAIN! *sigh)? Will you have your wedding at KFA, Muson or Landmark? Who is your wedding planner? What are your colors? Who is your caterer? Have you gone dress shopping? Will your dress be custom made or off the rack?"
Truth be told, event planning has become a multimillion dollar industry overnight. Nigerians have naturally taken events to the next level by continuing to push boundaries in creativity. This of course has forced the Nigerian Event Planning Industry to deliver better quality products and services with a competitive edge that rivals those on the international scene.
You should no longer attend an event and find the food boring and tasteless or the décor drab and unexciting. Now, you should expect your small chops to be on point, the cocktails should be fruity and juicy, your taste buds tickled by food you can't even pronounce. You should be lured with the selection of desserts, the décor should leave you with a lingering sense of awe, and the MC should keep you smiling long enough to catch the eye of a nice hottie!
Oaken Events Limited, producers of breathtaking and extraordinary special events such as weddings, product launches, birthdays, Corporate Parties etc… organized the Oaken Special Event fair to provide a platform for event suppliers to showcase their business and services. The event which ran for three days; from April 6th to 8th 2011, was a conglomeration of over 200 suppliers showcasing their products and services in a unique environment.
As BFF to the bride/future bridezilla, it was indeed my duty to attend the Oaken Event to scout for the best vendors, event planners, makeup artists and anyone who had any part to play in organizing a wedding. The level of attention to detail within the industry was overwhelming as we were dazzled by the vendors who specialized in car rentals, party favors, cakes, photography and many more.
Luckily I bumped into the very talented Ayiri Oladunmoye, her passion and creativity can be seen in every event she orchestrates. Rumor has it that she'll work with your budget and turn your fantasy into a reality. Even the hostesses were smartly dressed by talented Nigerian designers Phunk Afrique and Remay Couture.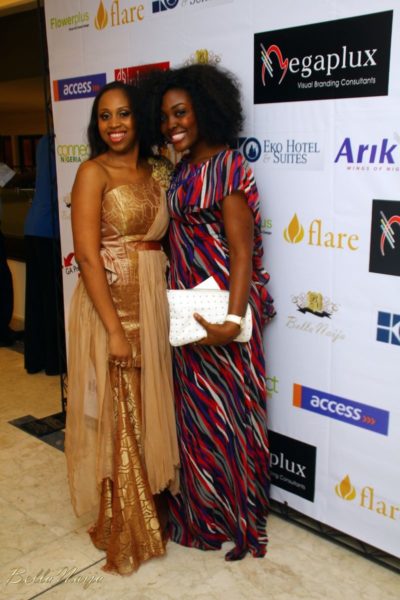 On the final day of the event, the funny and handsome Ik Osakioduwa was the MC for the night, his smile could make my heart melt and I made a mental note to keep him on the top of my list for potential MCs for the wedding. One of the major highlights of the evening was the Fashion show by Yemi Osunkoya, the internationally acclaimed designer behind Kosibah. His technique in Bridal Corsetry has won various awards such as coveted Bridal Designer of the Year, which he has won twice (2002 and 2004). His clients include Kelly Rowland, Alesha Dixon, Sheila Ferguson, and members of several royal families.
Yemi's design celebrates the curves and shapes of real women and can be seen in his signature use of corsetry and draping allowing him to create gowns that flatter and enhance every woman's figure. His meticulous attention to detail and sumptuous embellishments can be seen in every gown he creates. Yemi's presentation was not only breath taking but exquisite. A girl can only wish for a one of a kind, handmade couture gown from Kosibah.
The special guest for the fair was Preston Bailey, a world renowned event designer, who has earned a reputation as the world's preeminent event designer with clients ranging from Donald Trump, Oprah Winfrey to Michael Douglas.
He is renowned for his gift of being able to completely transform raw, ordinary spaces into sumptuous, theatrical environments. Mr. Preston gave a brief but insightful presentation about his history and long standing career in the events industry. Never having attained a high school or college degree, Mr. Bailey is to be applauded for his success. He told of his personal struggles and his humble beginnings. He encouraged all attendees to spend time perfecting their crafts and taking on new challenges. It was the perfect note to end this fabulous event.
So as the date draws nearer, the questions will have definite answers. The stress will increase but at least we know that there are capable planners willing to turn my BFF's special day into a very memorable one.
See you at the wedding…
The Kosibah Fashion Show
People @ FLARE
Backstage
Photo Credit: Kola Oshalusi for Insignia
___________________________________________________________________________________________
Watch out for photos from the exhibition & dinner.