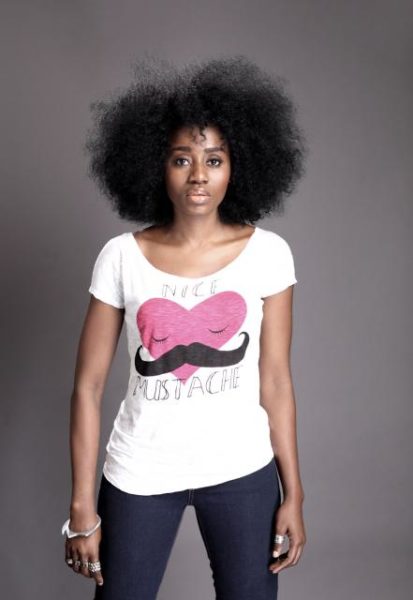 Ty Bello's call to action song, "The Future" has made an impact on the radio and online as it provides an apt reminder that our future is in our hands.
In this short documentary by Joel Benson, Ty shares her inspiration for the song and what she hopes the song will achieve.
Video below.

The Future from Joel Benson on Vimeo.
Side Note
For everyone who has been asking about Ty's hair, here is her response from a recent interview with Hi Magazine
Question: Well, you've told me about creating and photography and music. You're one gorgeous lady, from the release of The Future online, asides from wide adoration for the song, your skin and hair have also taken Center Stage, what is your secret? What is your beauty ritual? What is going on with your hair, where is this hair from?
Ty Bello: Okay let me put it this way; I don't really spend a lot of money on cloths, if I am ever splurging at all it is always on me. I take care of my hair a lot and then also I have very soft hair, its curly but it's not as full as it looks. That's as far as I can say.
Photo Credit: Ty Bello Studio/Hi Magazine