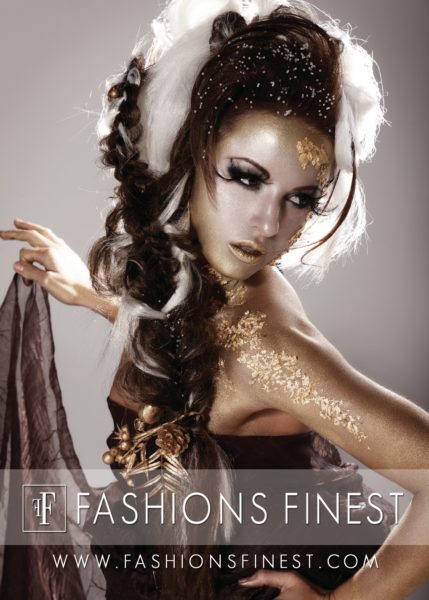 Fashions Finest Magazine just announced the final nominations list for their debut annual awards ceremony.
A hub and portal for everything 'fashion' Fashions Finest Magazine is a 'one stop shop' for the fashion conscious and the fashion elite. And now, to add to their increasingly diverse and innovative mix, Fashions Finest are putting the final preparations together for their debut awards ceremony – a ceremony to recognise industry talent that is considered 'off the radar.'
Being held at the prestigious Gibson Hall on July 22nd 2011 The Fashions Finest Awards will recognise Make-Up Artists, Stylists, Designers, Fashion Icons, Models, Photographers, and Graduates who have yet received the acclaim and industry recognition they deserve.
The list of nominations (below) has been finalised with the winners being revealed on the evening. A special dedication will go to Dame Vivienne Westwood for her undisputed contribution to the British fashion industry.
Fashions Finest is an increasingly growing portal for both the fashion consumer and industry professionals to connect. Whether it's the latest fashion trends you're interested in or whether you're a professional looking to exhibit your work, Fashions Finest is increasingly becoming the first stop for people to get their daily fashion fix.
The awards ceremony provides both Fashions Finest and the talent nominees themselves the opportunity to reach, connect and 'talk' to the industry and we invite you to participate in what guarantees to be a night of fun, fizz and fashion!
List of Nominees
Graduate Designer
Miyoko Kamijo
Chika Couture
Marielle Van De Ven
Emerging Designer
Sophia Brown London
Alex Seroge Ignation – Label SEROGE
Farah Deeba Ismail – Label "BOA-BA"
Bunmi Koko
Sally Ellis – Label Sve
Fashion Photographer
Joseph Sinclair
Anomalous Visuals
Suby & Sinem
Make-Up Artist
Mink Cosmetics
Julia Francis
Candy Yeldham
Stylist
Elaine Deed
Origami/Stylists
Katie Mcdowall
Female Model
Lucy Clarvis
Racheal Williams
Claire Summers
Kelly Taylor
Male Model
Tommy O'Hara
Prince Nkay
Ibukun Jegede
Accessory Designer
Hatastic!
Anita Quansah
Gilda's Tryst
Elisha Francis Jewellery
Menswear Designer
A.Hallucination London
Asger Juel Larsen
C/Bruerberg
Lipop London
Designer of The Year
Samantha Cole London
MIA by Mia Nisbet
Kosibah
Nico Didonna
Adebayo Jones
Fashion Icon of The Year
Maggie Sikora – Mapis Academy
Prince Cassius – Socialite
Ola Shobowale – Infinite Beauty Factory
Fashions Finest Hall Of Fame
Dame Vivienne Westwood
Congratulations to our African nominees!
__________________________________________________________________________
Follow me on twitter: @ijeomandekwu