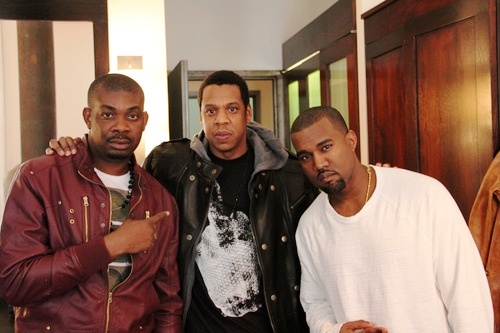 For those in doubt.
The Mo'Hits crew hosted a press conference on Thursday 16 June 2011, according to Abidemi Dairo of NEXT Newspapers, Don Jazzy, head of Mo'Hits records said
The Merger
"We signed a merger and we are practically putting down the money to produce and do whatever we are going to do on our albums."
Finances
"This is costing us about $3 million; initially, they wanted to sign us on peanuts but we told them we wanted a merger"
Other Members of Mo'Hits
"For somebody to decide they are going to sign the head of the house; Good Music Universal already know how big Mo' Hits is and they are going to accommodate us all."
The Mo'Hits Sound
"They are not changing my music, they are not changing my style…They love the style because it is different. What they are just offering us now is the structure"
D'banj on How They Met Kanye
"We were trying to get collabos, proper distribution outlets or something that will give us that global image, not just for ourselves but for the whole music industry. We met Kanye West in Dubai at the airport and we had the opportunity of playing our records for him for over 30 minutes. He later invited us down to America for talks which started last year. [Incidentally], he had been looking for African content and has been speaking with African students in America"
Read the complete article on 234Next.com
Video Rollcall: Jay Z, Kid Cudi, Kanye West, Don Jazzy, D'banj and their lawyers and assistants….