2011 is definitely a transformative year for Nigerian stars! We especially love that many Nigerian stars are building their brands beyond their craft (music, movies etc…).

Ini Edo was recently appointed as a United Nations Habitat Youth Envoy and has taken steps to positively impact our society. In April 2011, Ini along with her husband Philip Ehiagwina, close friends and her management team Platform Inc visited the Dustbin Estate in Lagos. She brought gifts for the children including notebooks and packaged food. Going beyond the day visit, Ini has kicked off a campaign to build a school for the children in the estate. BN will bring you photos and Ini's personal statement on her "lightbulb moment" which spurred her into action.
While her endorsement deals with Glo and Chi have helped to maintain her profile and media visibility; Ini's first love is still acting though she has cut down on the number of movies which she features in to ensure that she only takes on jobs that in her words are of "substance and quality". Ini stars in and executive produced her new movie "I'll Take My Chances" with Emem Isong. The dance-themed movie also features Byran Okwara (Former Mr Nigeria), Sam Loco Efe and Canadian actress Ashleigh Clark. The movie will premiere in September 2011. Ini's movie "Memories of My Heart" which premiered last year will hit cinemas in Nigeria and Ghana on the 14th of June 2011.
Ini's team is also revamping her social media presence. They have confirmed that her legitimate facebook account is "Iniobong Ekim" and her twitter handle is @Ini4Phil. Ini's official website www.iniedosworld.com will be relaunched soon.
Check out these brand new promo shots photographed by Kelechi Amadi-Obi and styled by Ezinne Chinkata.
Ini must have put in major time at the gym, she totally transformed her body over the last few months. Love the  contrast of the '80s glam clothing and the beach setting.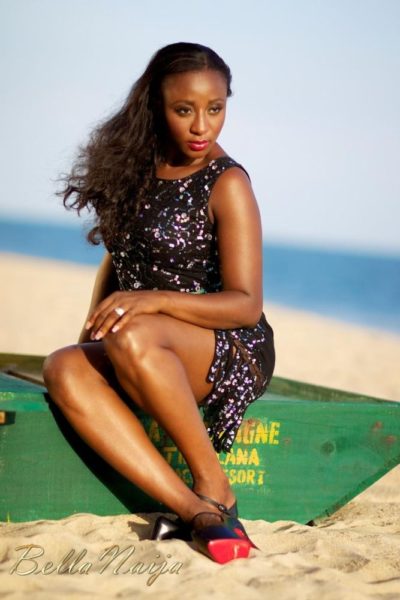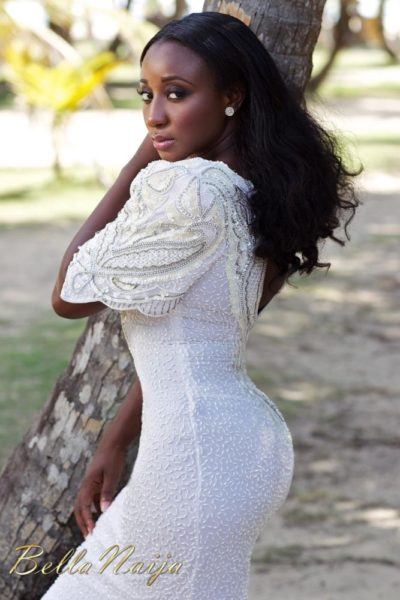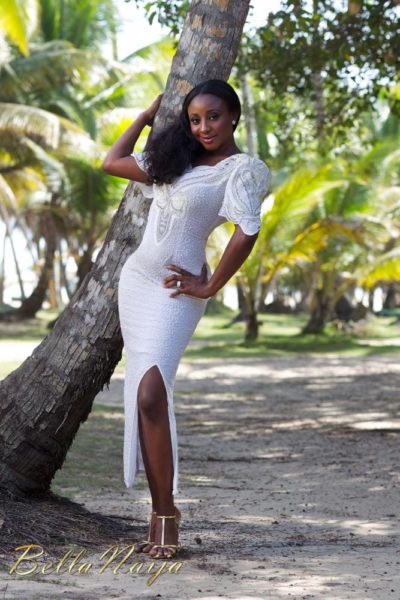 Preview Clip for Ini Edo & Emem Isong's New Movie – "I'll Take My Chances"

Ini can be contacted through her Management Company, Platform INC and publicists Platform PR: [email protected] or [email protected]