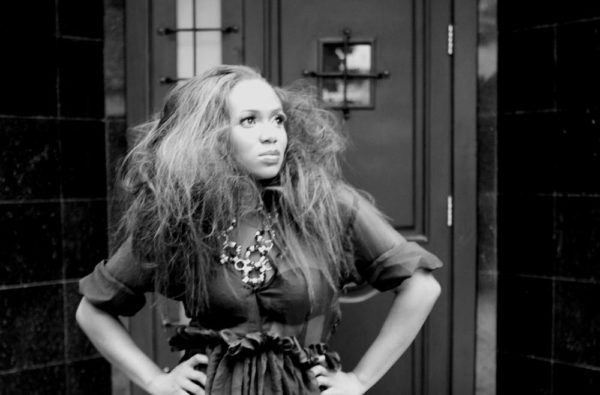 "My eyes hit you..could cloud nine be true..
Love so blind I'm Stevie Wondering you…
I might as well call you glo cos you rule my world you know…
Olowo ori mi…I just wanna be your girl come on…"
I was on my way to work, after struggling through a very difficult week. I still hadn't finished my project and so many thoughts were running through my head. It was raining heavily and I was still stuck in traffic at Marina.
7.45am.
I tune in to Beat FM and I hear the first lines of Ori Mi Wu.
I'm hard to please when it comes to music. Yes feel free to throw in "What do you even know?".
Nigeria has indeed come a long way. We've had artists who have set the pace. We've had Fela who has literarly given Nigeria a place on the world map with his own genre – Afrobeat. Even Beyoncé said he's an inspiration.
But when we talk about the origins of mainstream music from the likes of Blakky, Ras Kimono, Alex O and the like, to what it's like today, we can attest to the fact that Nigerian Music has indeed come a long way.
Ice Prince Zamani's Oleku featuring Brymo was the most played record last year (I'll provide the statistics when you ask for it lol). And on a scale of one to "scream your lungs out" you'll probably agree with me.
Ori Mi Wu is a breath of fresh air and is probably the best love song In My Opinion since Tosin Martins' Olomi. (Emphasis on IMO). What I'm saying is this: when you put words together and lace them with wit and an excellent producer (Abuja based Gru)'s touch… Well, that's what you get.

Yes, a lot of us are suckers for romance…especially with a line like "Wanna call you Baale be your Iya ile". I mean, who doesn't like being toasted in their mother tongue?
"Turn me around like I'm your Ferris Wheel" the subtle play on words so beautiful and so well crafted, radiating charm and wit.
Words fail me here, but if this single is anything to go by, I will strongly advise that everyone goes out to buy the album Human when it does come out.
My verdict, this is a beautiful song, well written, proudly Nigerian and totally listen-able. The pauses in between were a bit too prolonged though, and the song ended a bit too abruptly. The rap is just vintage Lami — A trademark that truly reflects her style as heard on the track Know featuring M.I
"You must be on some Lami cos you'll be my intuition" says IcePrince…so, go buy Human when it drops…
*drops mic*
Listen to Lami – Ori Mi Wu feat. Ice Prince
[audio:https://www.bellanaija.com/wp-content/uploads/2011/05/02-ORI-MI-WU.mp3]