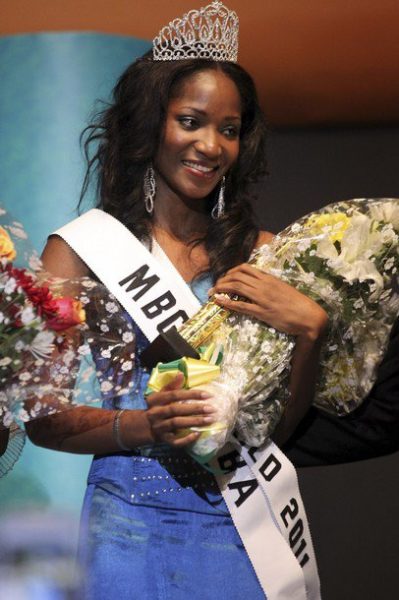 After all the controversy surrounding her win, MBGN 2011 Sylvia Nduka has 12 months to prove that she truly deserved the crown.
Sylvia is currently completing her preliminary press tour and will kick off her charity campaign focused on children and education soon.
In her interview, Sylvia talked about her nervousness on stage and eventual surprise when she was crowned as the MBGN 2011. She also thanked everyone for their support and encouraged her fans to be determined and pursue their dreams.
Also check out the video interview with Obioma Isiwu – MBGN Tourism 2011.

Video Source: Celeb Region