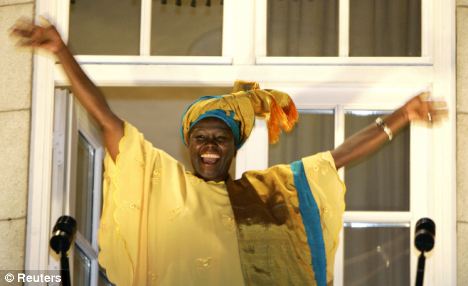 Environmentalist and women's rights advocate, Wangari Maathai died last night in Kenya. The 71 year old Nobel Peace Prize winner passed on after a protracted battle with cancer.
Her organization, the Green Belt Movement worked to educate people on the dangers of deforestation. In her later years, the organization expanded its focus to include peace, democracy, civil and women's rights.
Wangari Maathai was a true trailblazer – she was the first woman in East Africa to complete a doctorate and was also the deputy minister for environment and natural resources in Kenya.
May her soul rest in perfect peace.
Photo Credit: Reuters
Info Source: Uk Daily Mail