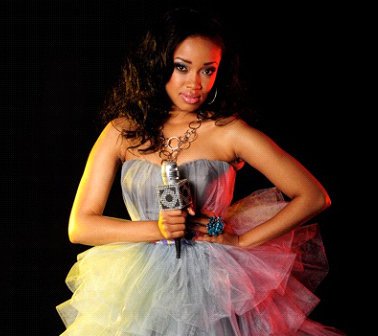 The 2011 edition of the Channel O Music Video Awards is gearing up to be one of the most exciting awards events ever hosted on the African continent! From the array of stars who will be gracing the stage to the nominees from all over the continent and now the hosts!
South African TV presenter Dineo Moeketsi and Nigerian music superstar, Banky W have now confirmed as the hosts for the 2011 Channel O Music Video awards, brought to you in association with Hyundai.
South African O-Access presenter Dineo and multi award-winning Nigerian artist Banky W are set to bring glamour and huge amounts of swagger to the event that is being broadcast LIVE from the Sandton Convention Center on Friday 11 November 2011.
Reacting to the announcement, Dineo exclaimed "Of all the peaks during my time at Channel O, I never imagined this would come my way. I am honoured, humbled, pleasantly surprised and ever so grateful to be hosting this year's Channel O Music Video Awards. I am even more excited to have such a brilliant African artist like Banky W as my co-host. Words cannot begin to describe how thankful I am for Channel O. I'm well beyond excited and I get tiny butterflies just thinking about it. The 11th of November can't come any sooner…LET THE GAMES BEGIN!"
Banky W is immensely proud to be hosting this year's Channel O Music Video awards as expressed through his statement "It is truly a great honour for me to be chosen as this year's host. Channel O has been one of the greatest platforms for African artists over the years, and the award show is always a spectacular event; the show has a history of raising the bar and setting the standard for events on our continent. I'm so proud to be a part of it. I'm very excited about the opportunity, and I hope and pray that I do a great job as anchor. I plan on working with the team to ensure that this year's show is the biggest and best celebration of African music that we've had till date… Let's go!! #LagosPartyStateofMind."
Voting for the 2011 Channel O Music Video Awards closes midnight Friday 28 October 2011. Visit www.channelo.tv to cast your votes via web or WAP. You can also vote on MXit and SMS (send your favourite artist's code to 083 920 8406, or +27 83 920 8406 if you're outside of South Africa). You can vote in all 14 categories as many times as you want, but only ONCE per hour.