Helen Leigh and Roy Oshinbolu's wedding was so fabulously elegant! We totally loved every single romantic detail and we just had to feature this joyful union on BN Our Wedding Story.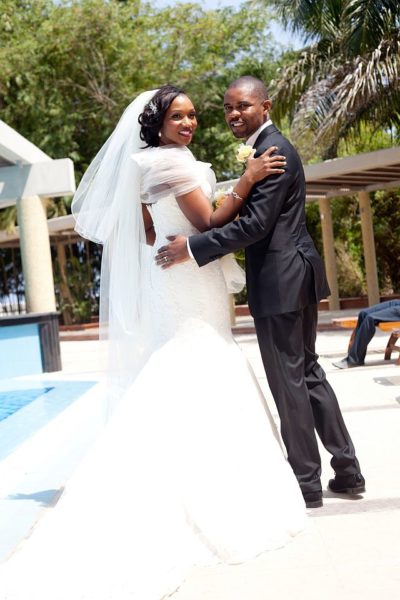 13 Years Ago…How Helen & Roy Met
We met way back in 1998 in Cambridge, England. I was at a sixth form college there and he was in his 1st year at Nottingham University. There was this student event that happened every month in Cambridge and he came over one month for it, think it was sometime in November 1998 or so. Apparently he noticed me but I 'pretended' not to take any notice of him. We had mutual friends so we were kind of always around each other but we never actually spoke. He kept on coming back every month after that but we never said more than just 'hi-hi'.
We didn't start talking till Valentine's day 1999 at a friend's party in Manchester and the rest is history.
_____________________________________________________________________________________________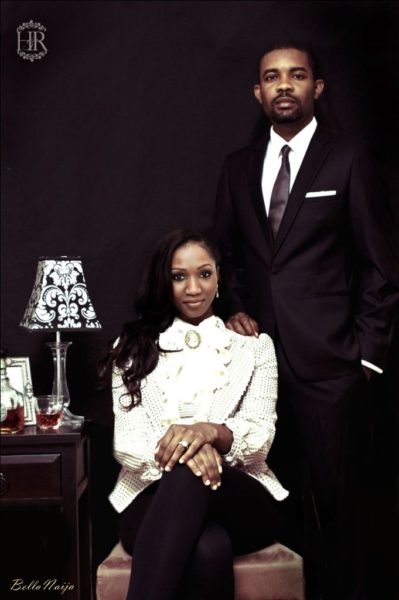 The Proposals!…He asked twice, She said YES both times
This is quite a long story, and a bit complicated. Let's just say the proposal involved 2 stages, 2 different dates, 2 rings (one being plastic) and the Crazy Bear Hotel.
I knew Roy was going to propose but just didn't know when or how he'll do it. The first time he proposed (let's call it the 1st proposal), I was in London on holiday and Roy was back in Lagos. This was October 31st 2010 – Halloween. I went to visit a friend of mine who just had a baby and so in the midst of it, I got a call from my brother and his girlfriend inviting me for dinner in a restaurant in Sloane Square.
I was a bit reluctant because I wasn't really hungry but they kept insisting and said they were going to dress up in costumes and it would be fun. I finally gave in and asked them to also try to get me a costume so I could blend in as well.
I got to the restaurant and I noticed that the staff at the reservation desk and waiters were all a bit too smiley towards me. I shrugged it off, thinking they are just happy. My brother and his girlfriend were there and said they had already ordered for me.
My brother left the table to 'make a phone call'. When he got back, our food was also served. Strangely, a waiter placed a small box on a saucer right between my brother and I and I was like 'what's that?'. My brother said, 'I don't know' and I was looking at the waiter like 'hellloooooo, what's this?' I opened the box and it was empty and this first thing that came to my mind was that this was some sort of a sick joke…it was Halloween so it must be a 'trick or treat'…silly me.
Everyone was just looking at me and smiling…I was like 'WHATS GOING ON?' Apparently, because I been facing the right where my brother was sitted and where the waiter was standing.
I didn't realize that Roy had been on his knees to my left for a minute or so I just turned and that's when I saw him.
It was a huge shock because first of all, I didn't know he was in London because only the night before, we video chatted via MSN and I was definitely sure he was in Lagos, and second of all, he was proposing! He shoved a green plastic ring on my finger and asked me to marry him. I immediately said "YES" and everyone gave a round of applause. Just like in the movies. I was in such total shock that I lost my appetite. Regretted it the next day because that steak looked yummy.
I finally got my actual ring July this year, I'll call it the 2nd proposal.
We had come back to London to do our last minute shopping for the wedding and Roy mentioned we needed to go to Oxford to visit his grandmother. We drove towards Oxfordshire but took a turn for Beaconsfield and stopped over at the most bizarre, freaky but surprisingly beautiful hotel called Crazy Bear. Roy said we were meeting his grandmother here and I was like 'why would your grand mum be in a place like this?' but I just kept quiet and went with the flow. We were taken to a room and Roy said 'this is her room and she asked us to wait here for her.'
The room was crazy with croc leather floors, velvet walls, ancient four poster bed, mirrors on the ceiling and a gold bathtub in the centre of the room. I was in awe looking around the room and noticed a really gorgeous ring in an open red box on the dresser. I didn't want to go touch it and thought it belonged to Roy's grandmother. I then got up to go check out the bathroom, which was another fascination on its own. By the time I returned to the room to sit, I noticed that the ring has disappeared from its original position and was now on the table right beside where I was sat. I then asked what was going on and why he moved the ring here. That's when it clicked that it was my ring. And he proposed again and I said YES…again 🙂
_____________________________________________________________________________________________
Helen Leigh exemplified the quintessential beautiful bride as she and her beau Roy Oshinbolu solemnized their marital union on the 20th of August 2011 at the Methodist Church in Lagos. Helen's trumpet silhouette lace dress struck the perfect balance between classic elegance and modernity – the addition of a tulle veil and shrug accessorized with a diamond brooch, earrings and hair piece completed her stunning bridal look. Roy was a handsome groom in his black suit paired with a white bow-tie.
Helen and Roy's wedding ceremony was a positive reminder of the values that form the foundation of a great marriage. After their church blessing, the couple along with their family and friends transitioned to the Eko Hotel and Suites for the fabulous wedding reception. Guests experienced the romantic ambiance of the Helen & Roy's wedding reception as they were surrounded by blooming peach-hued flowers and soft lighting.
After all the classic wedding reception moments including the couple's first dance, cutting of the cake and the bouquet toss, it was time to party! The vibe of the reception was exciting and all guests had a great time!
BN wishes Helen and Roy a blessed and divinely favoured life together as one.
___________________________________________________________________________________________________________
Photographs by Jeffrey Olalekan Photography | Shollots Studios

White Wedding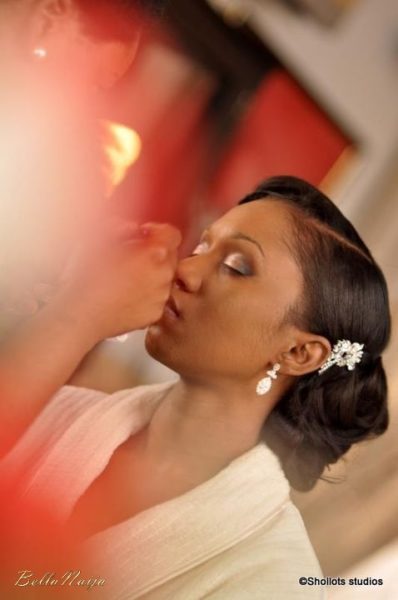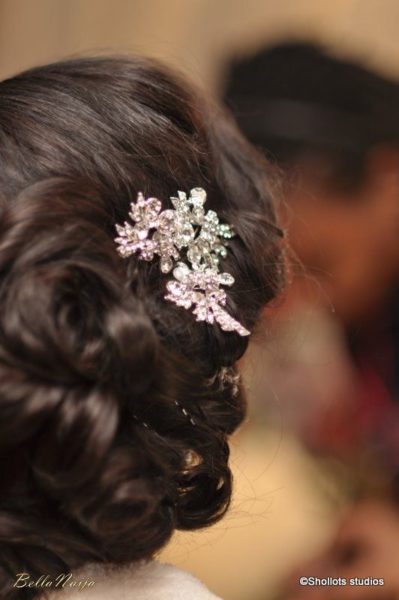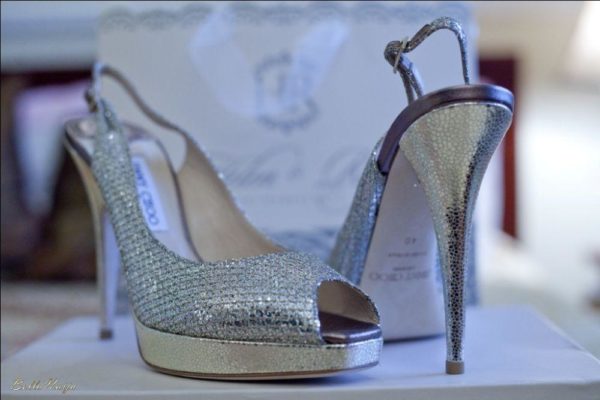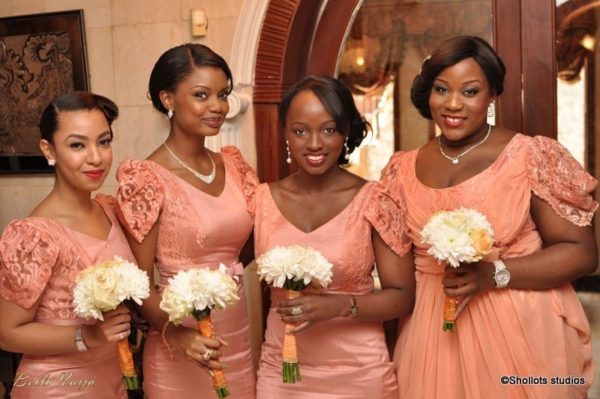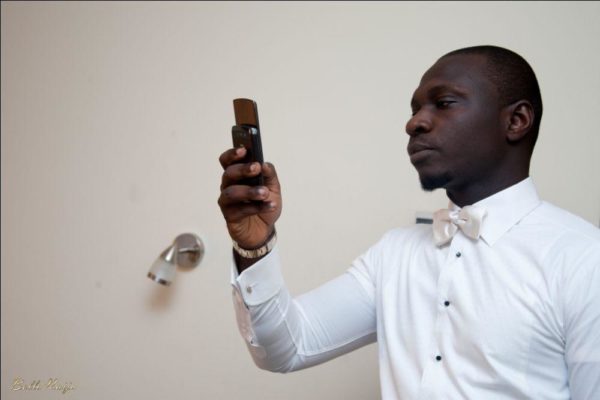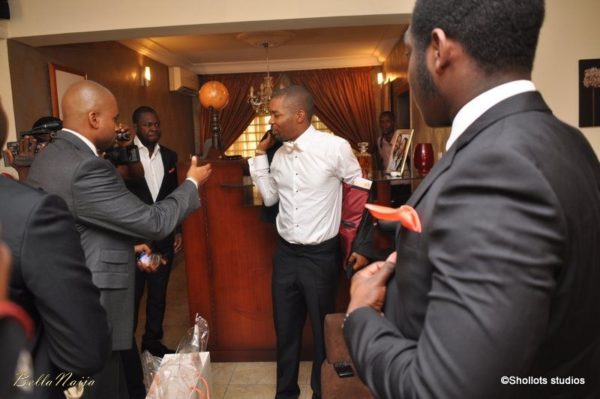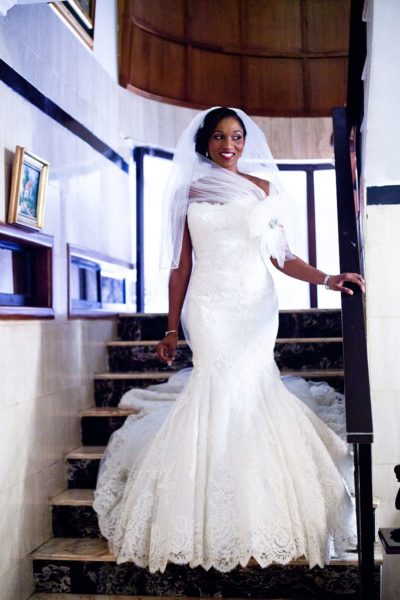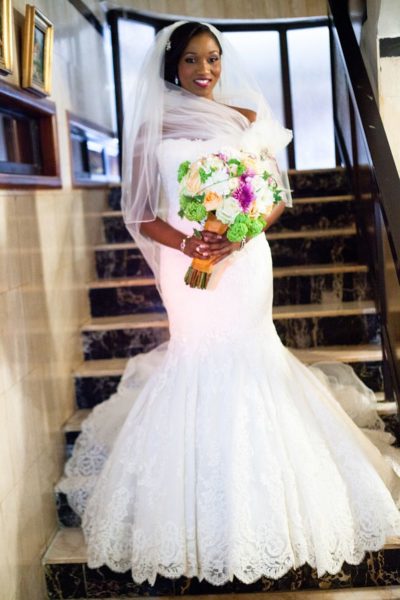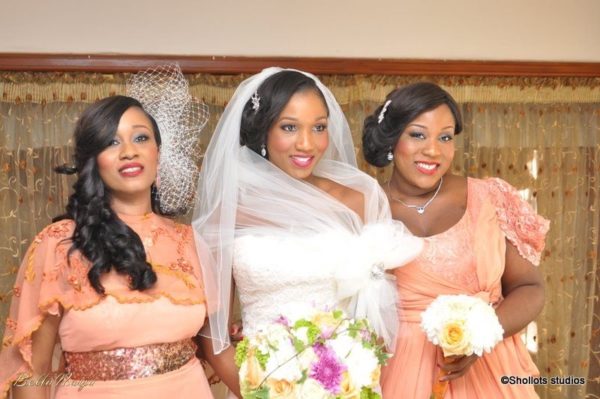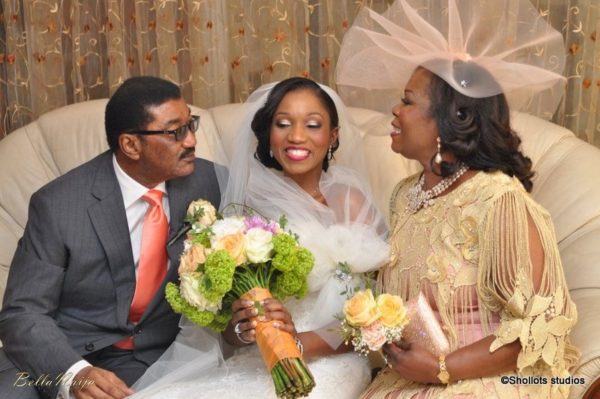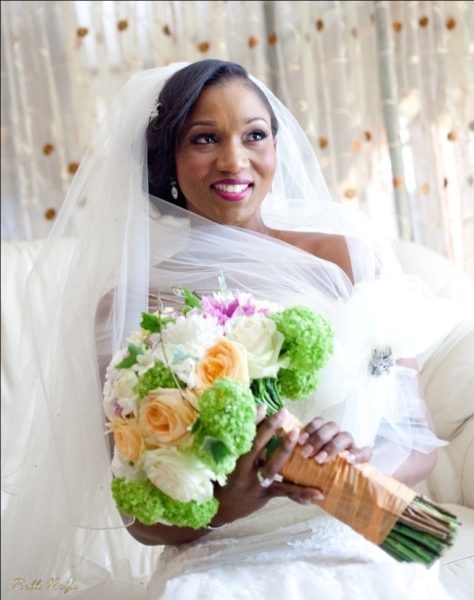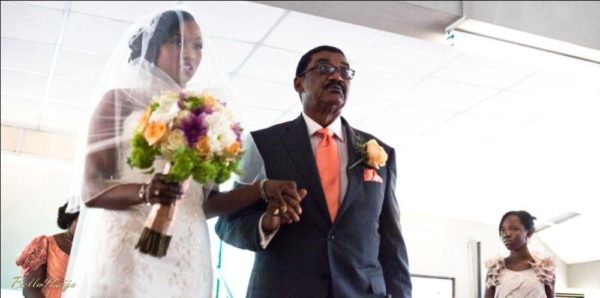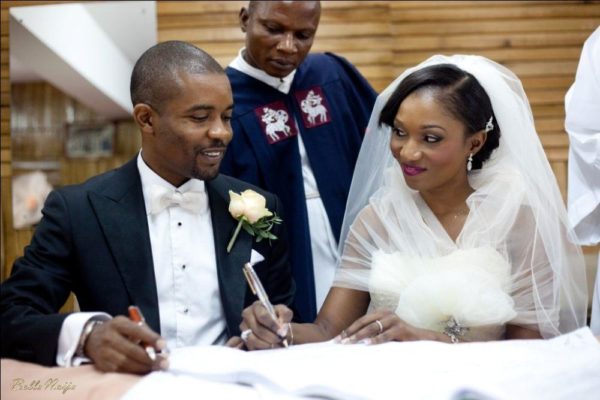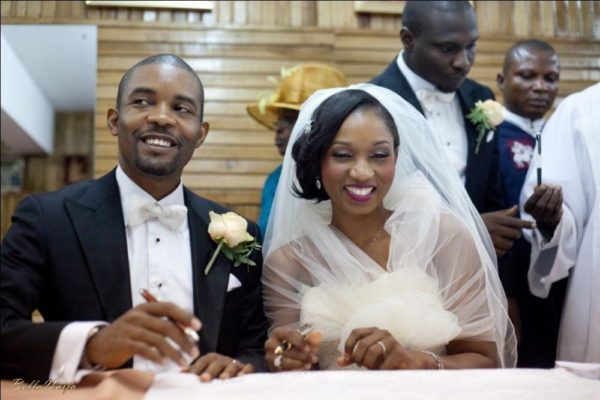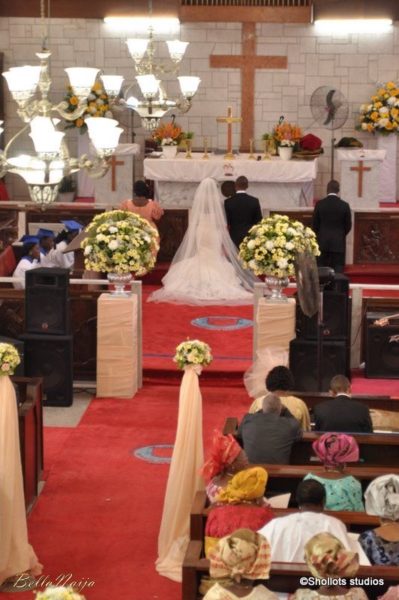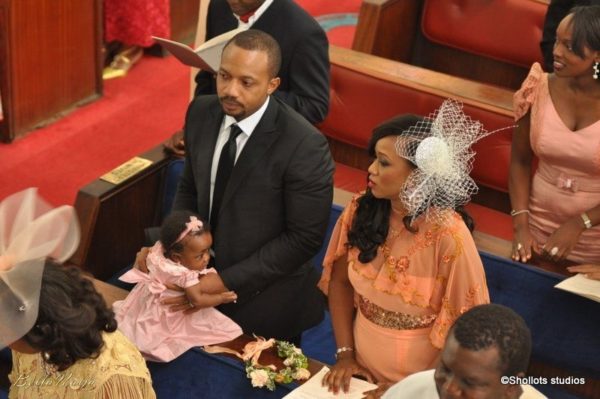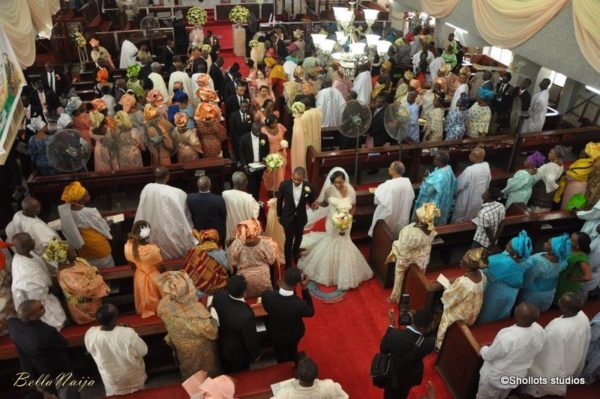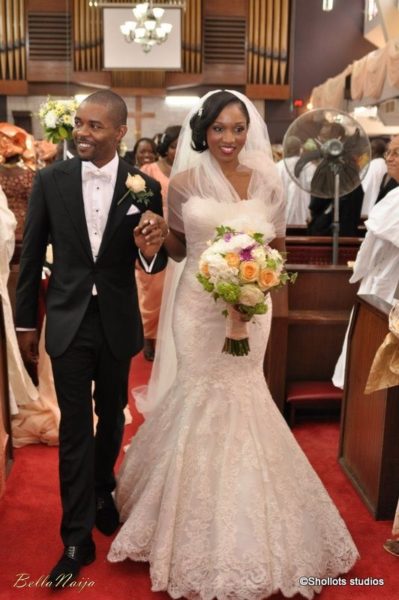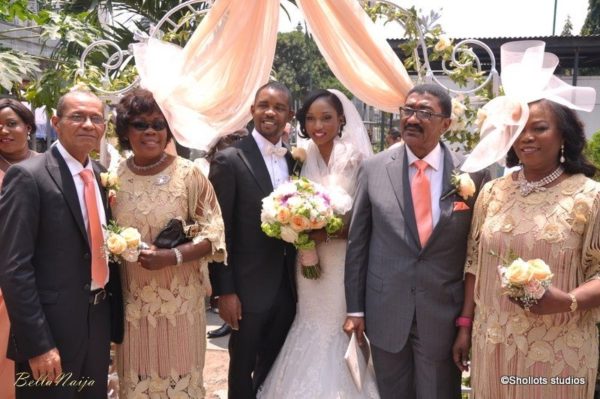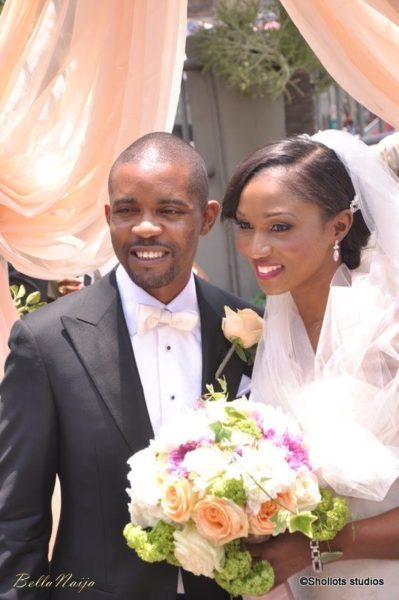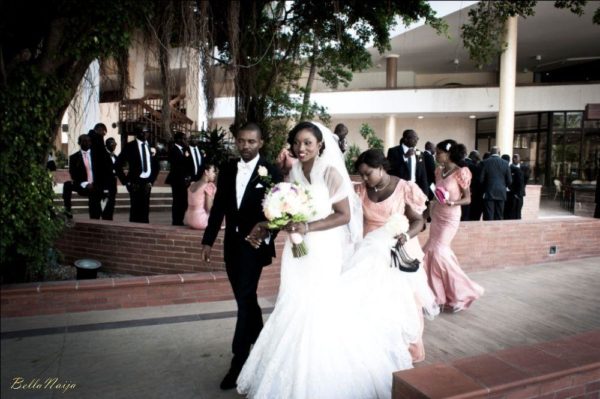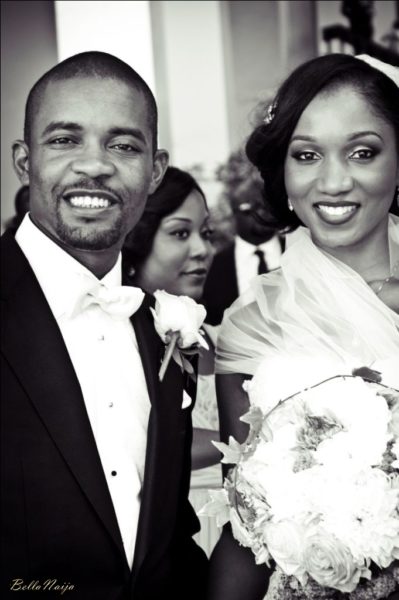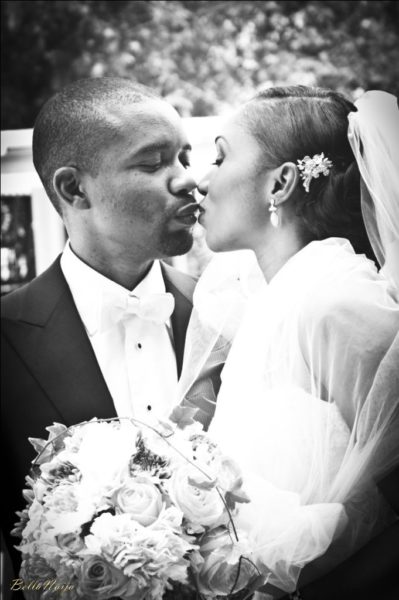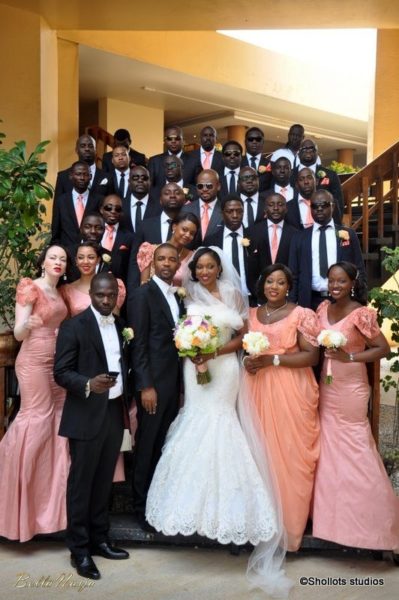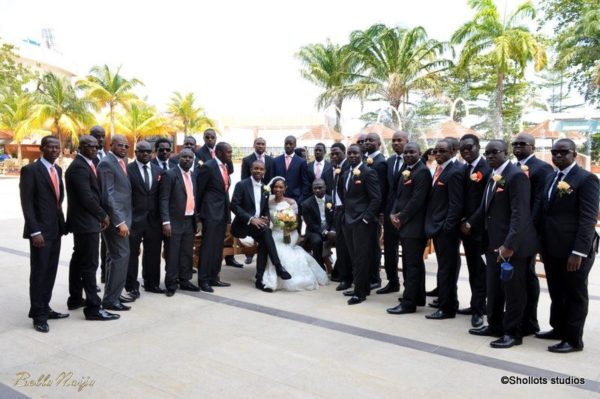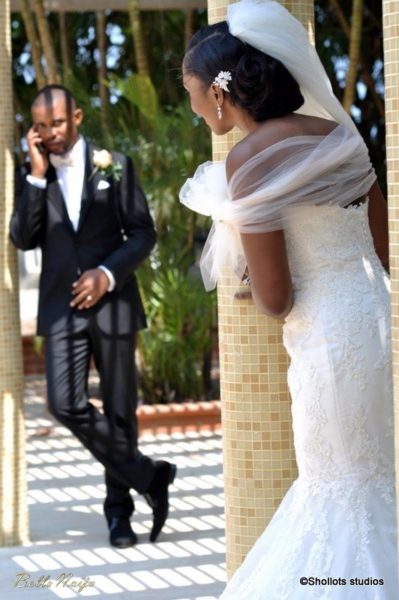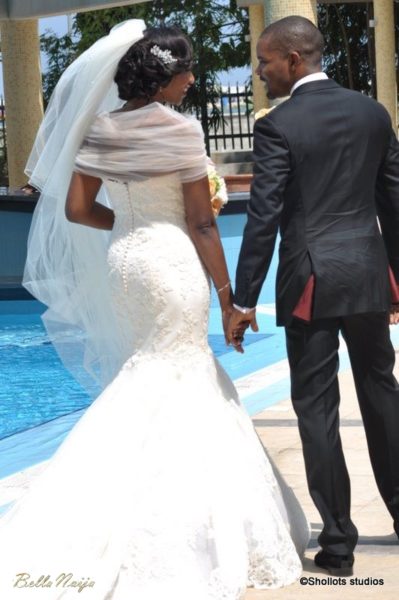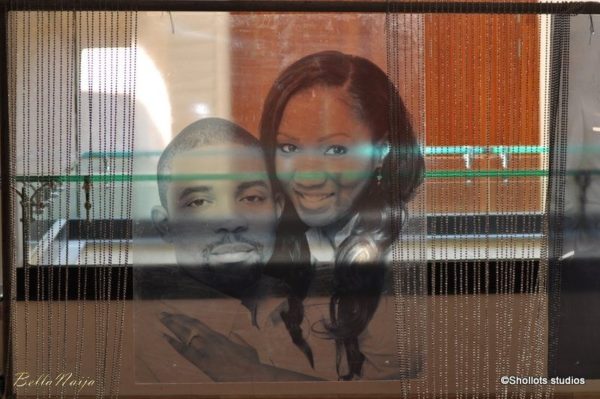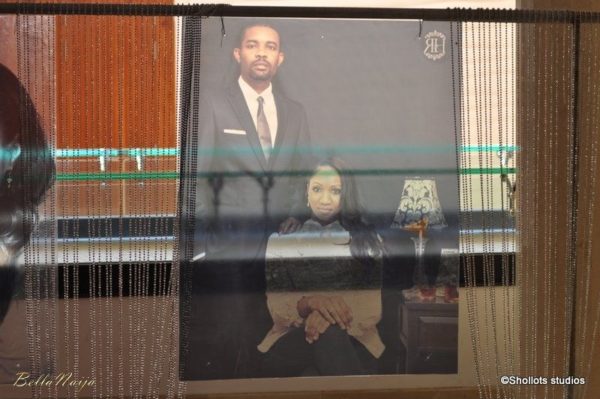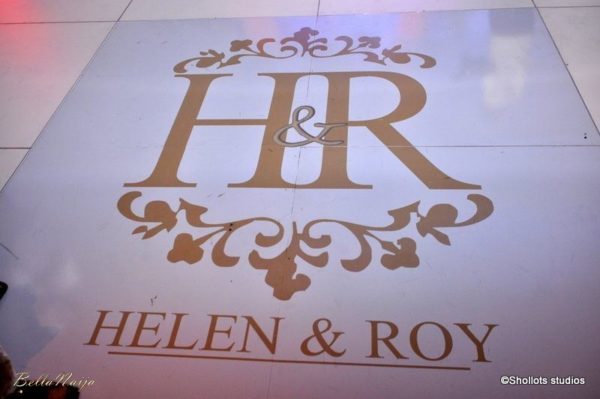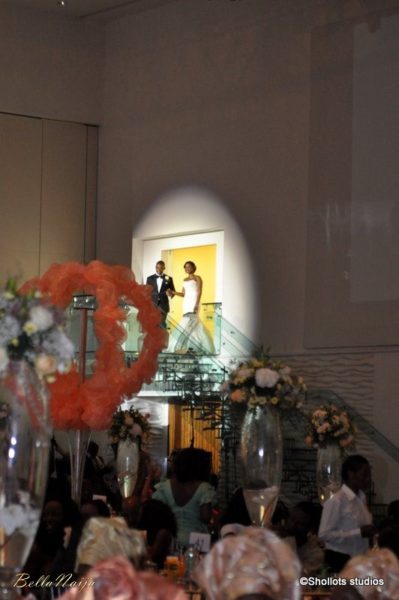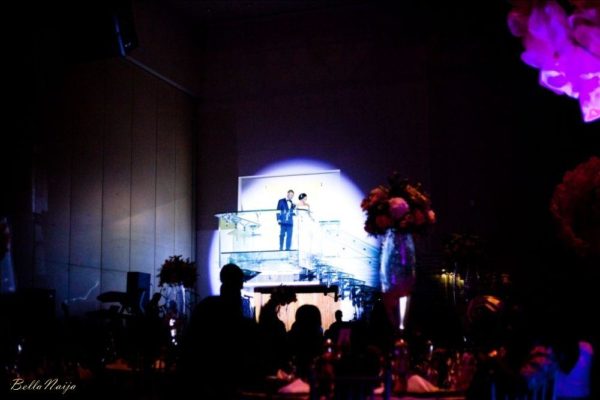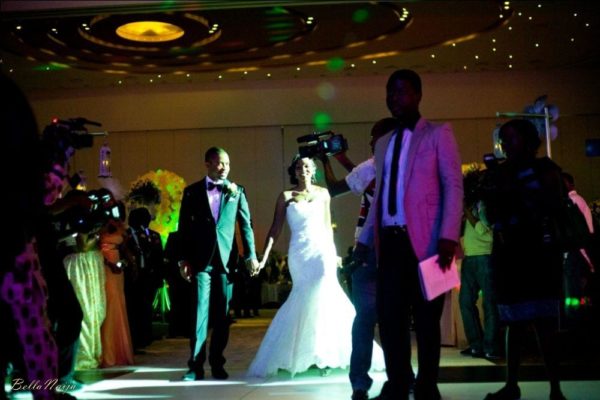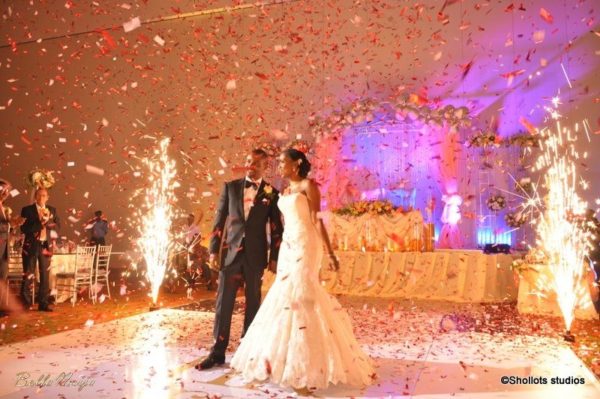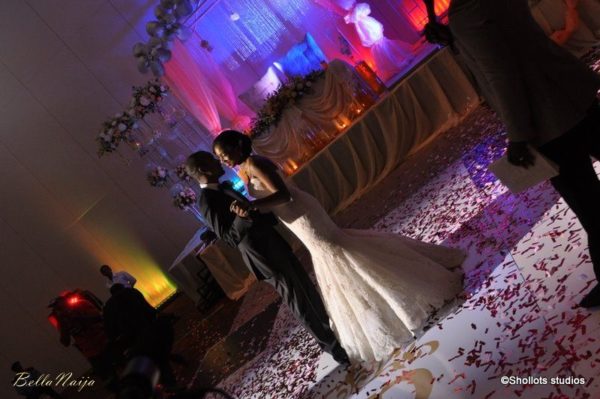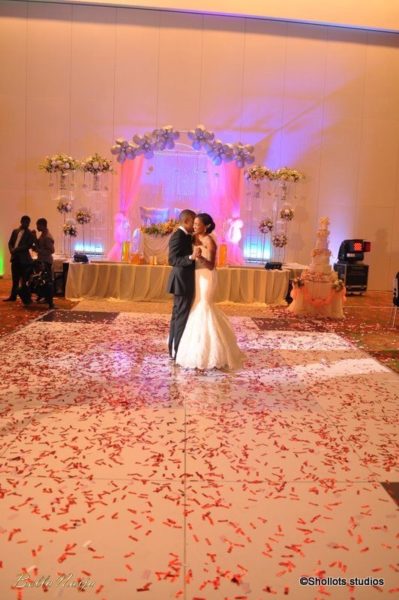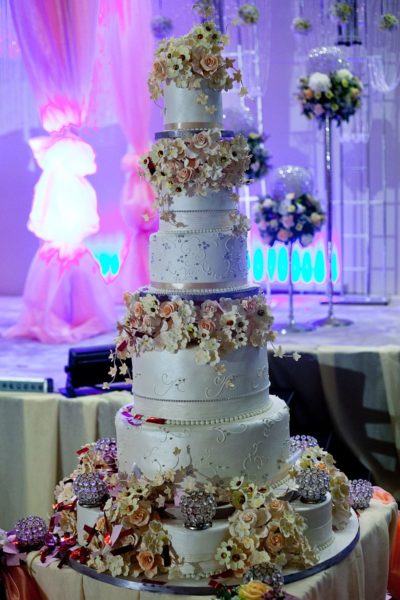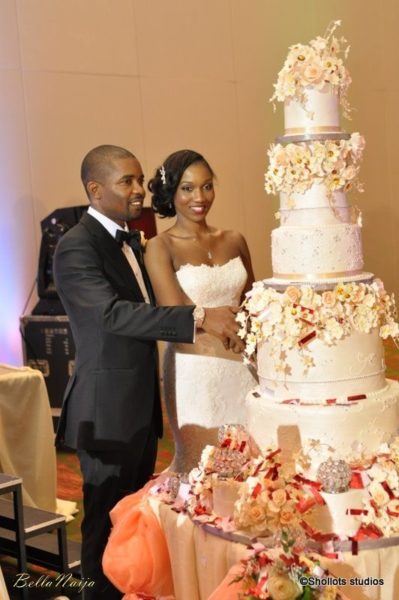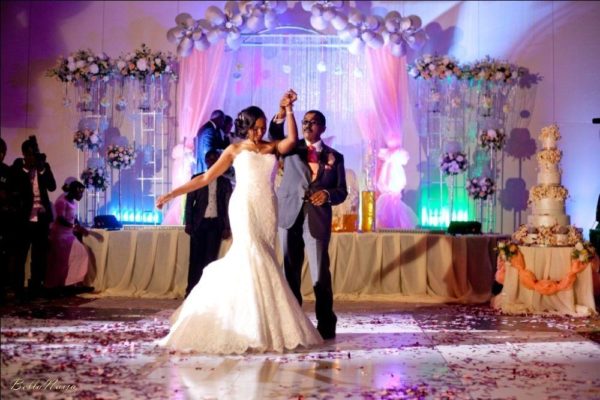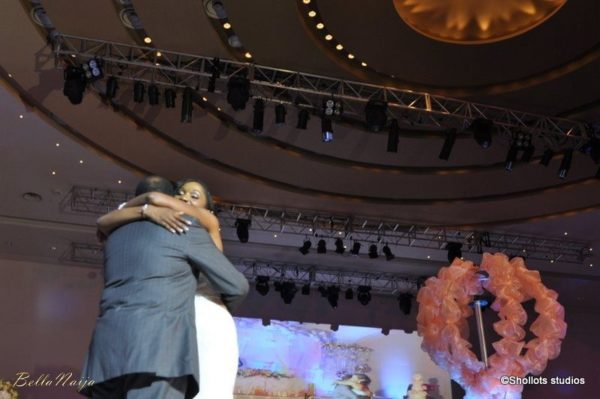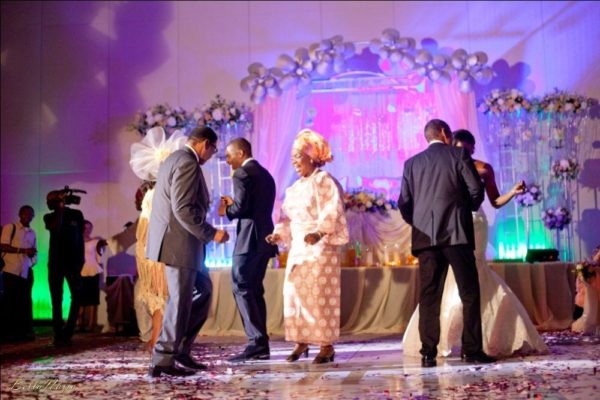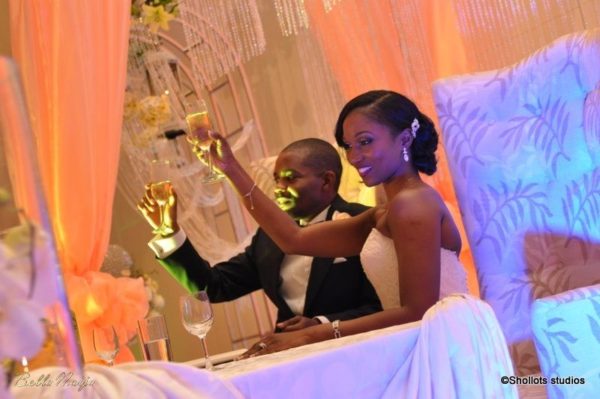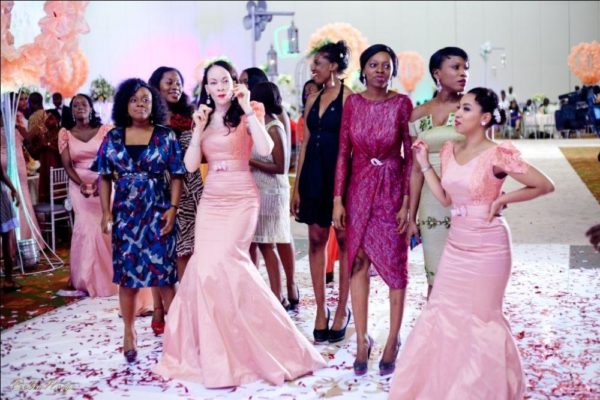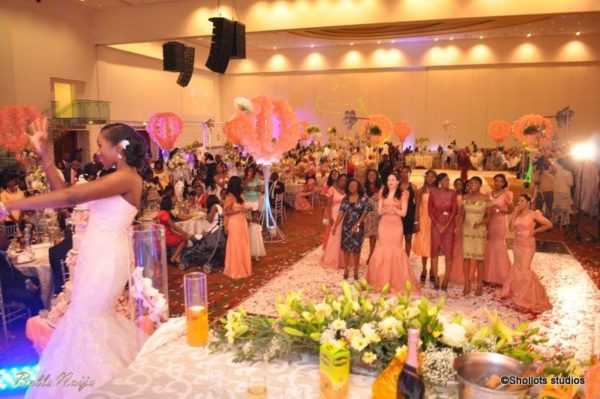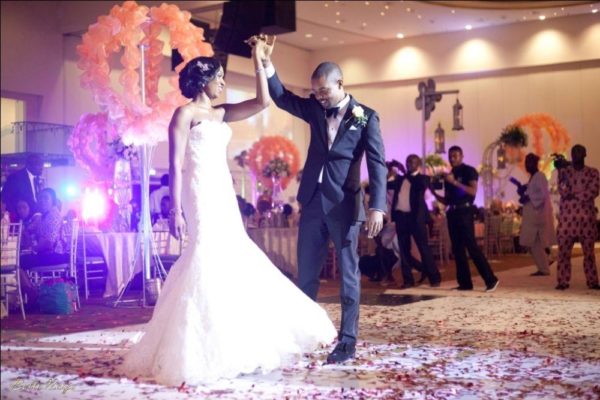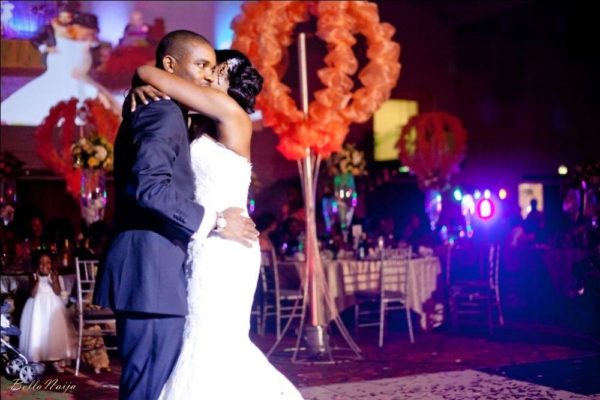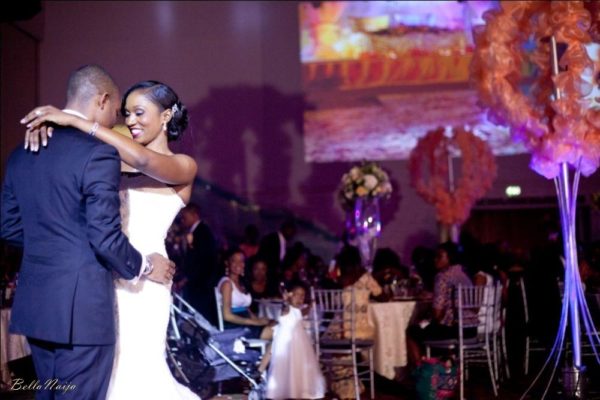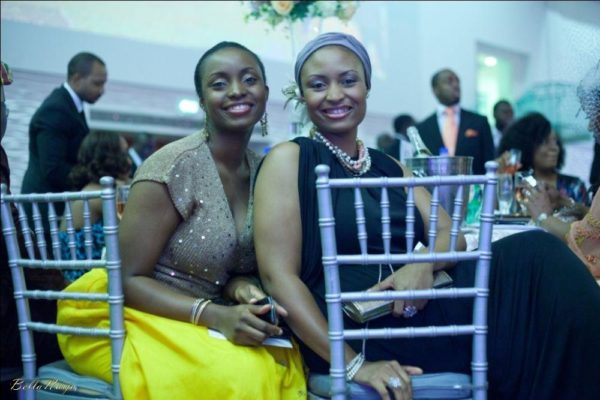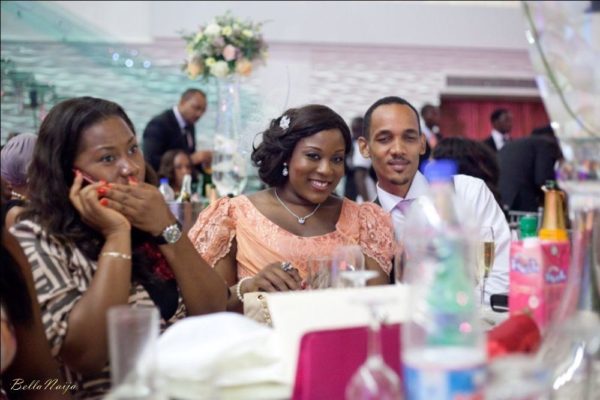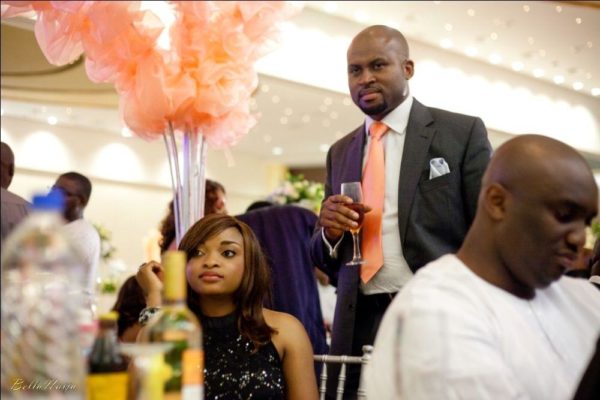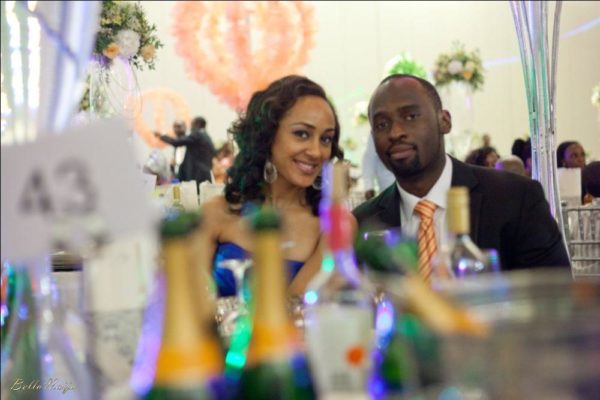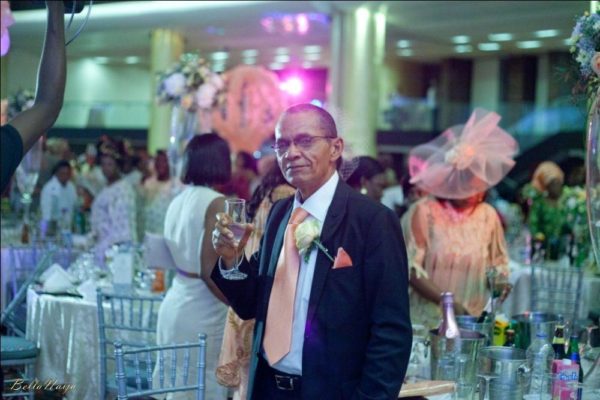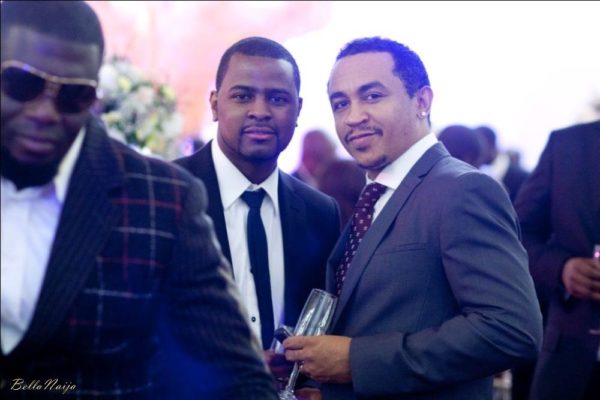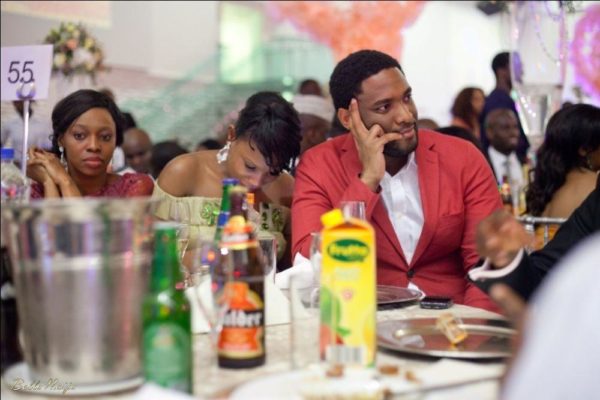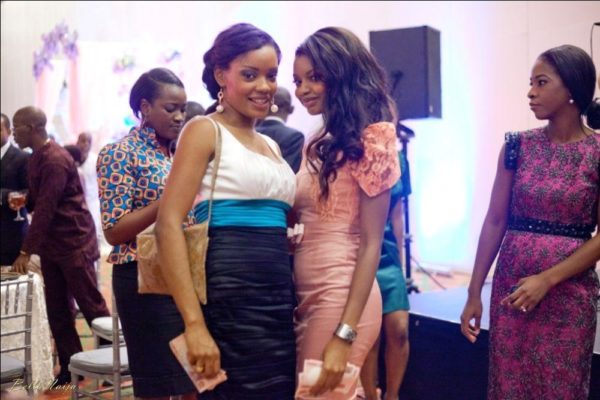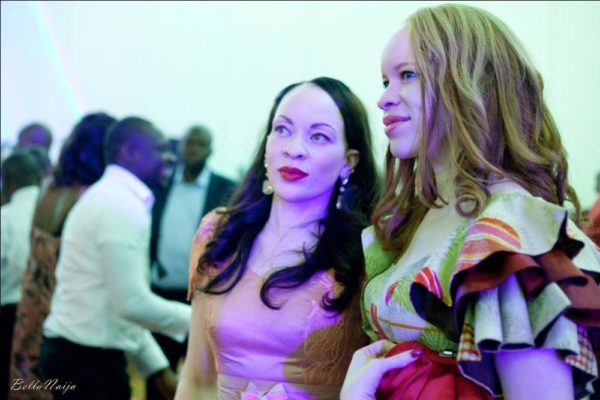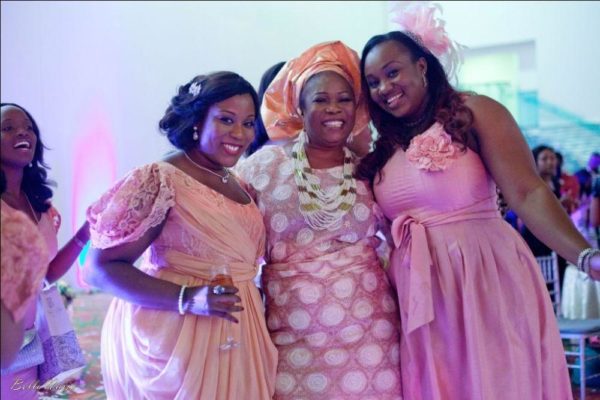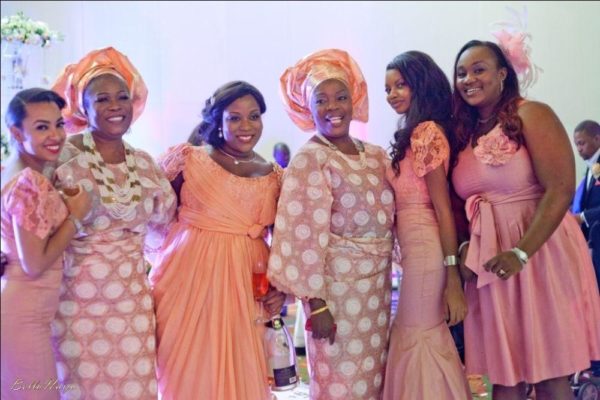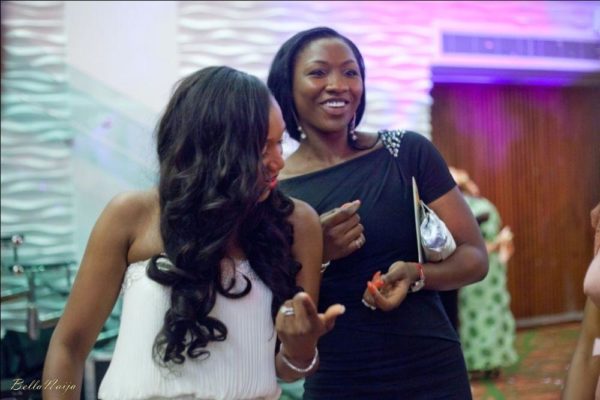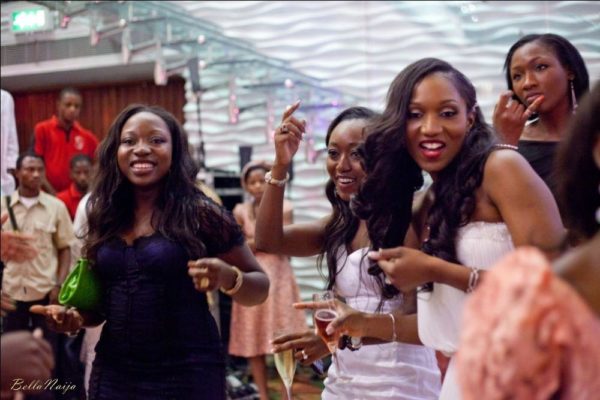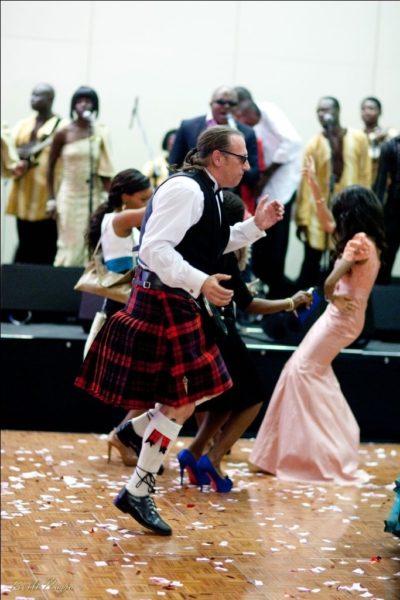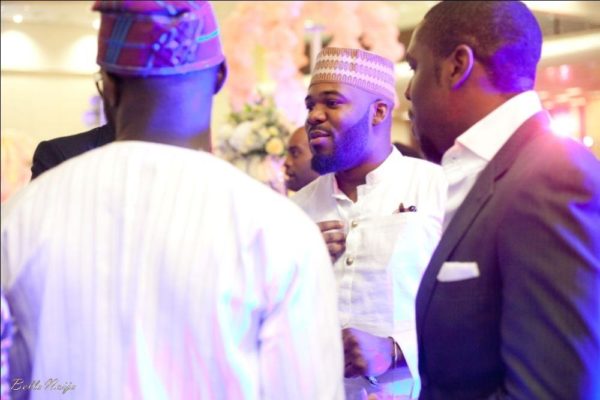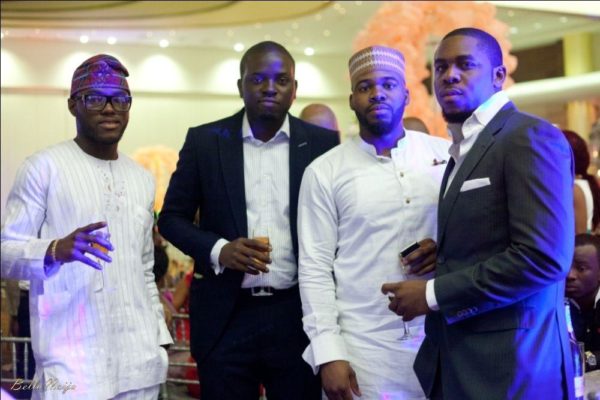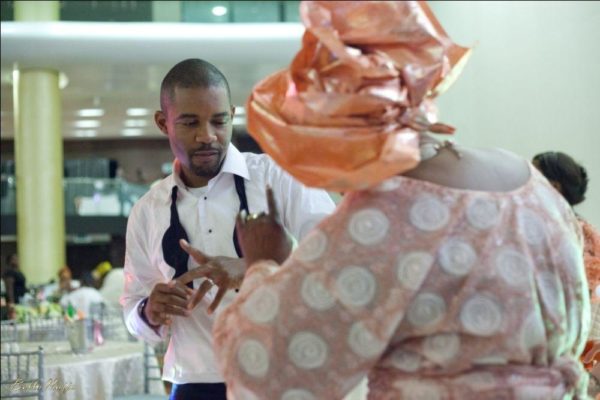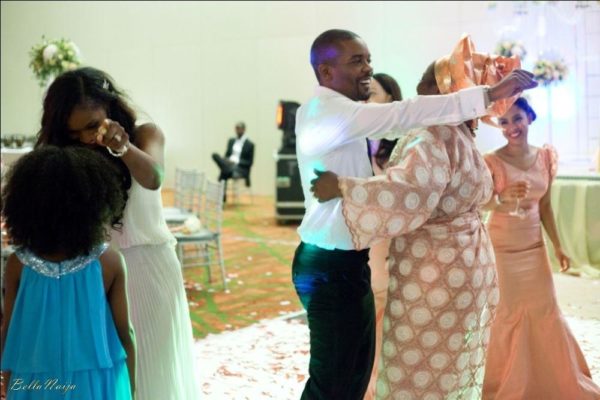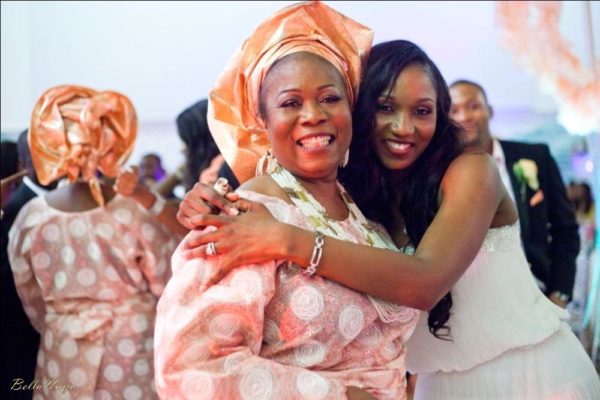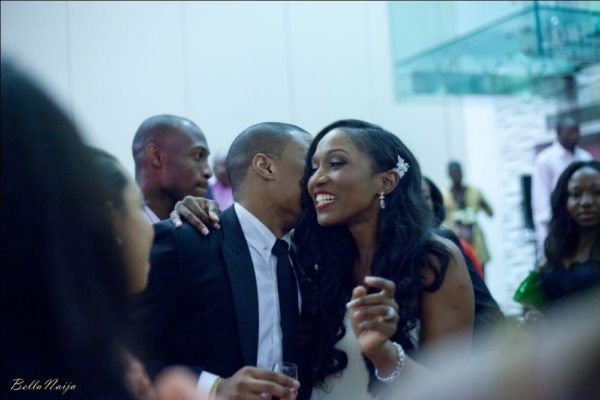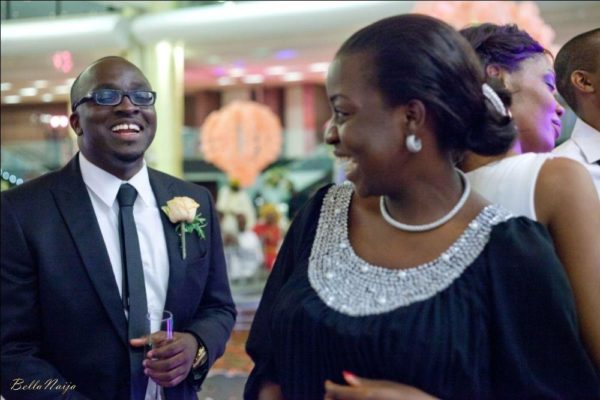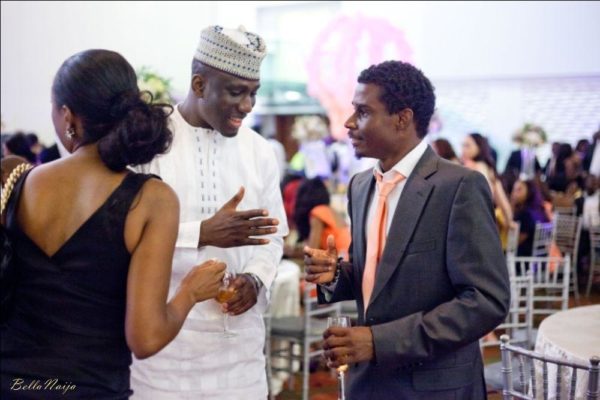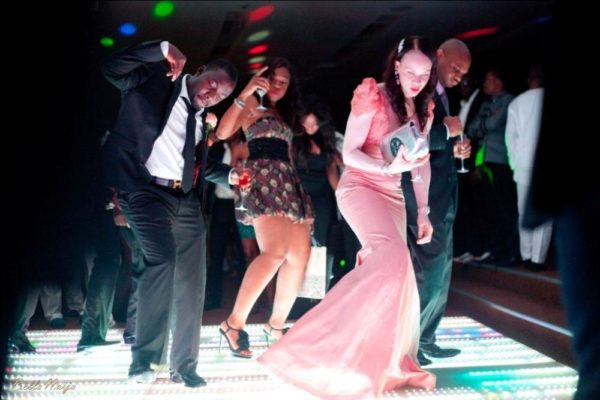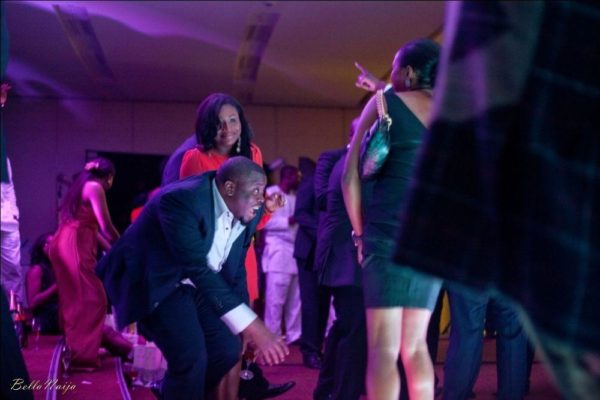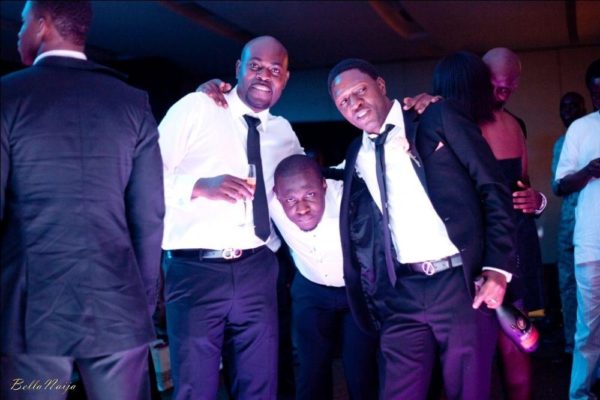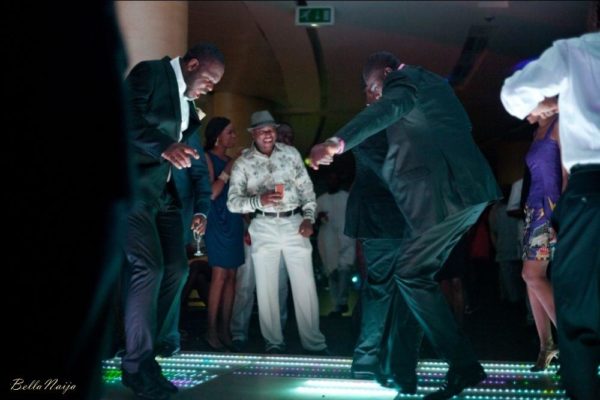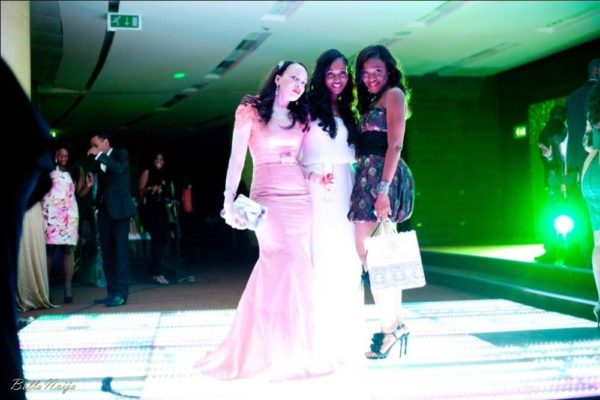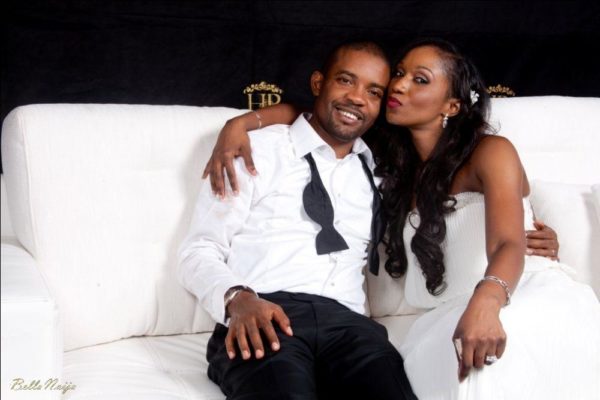 Traditional Engagement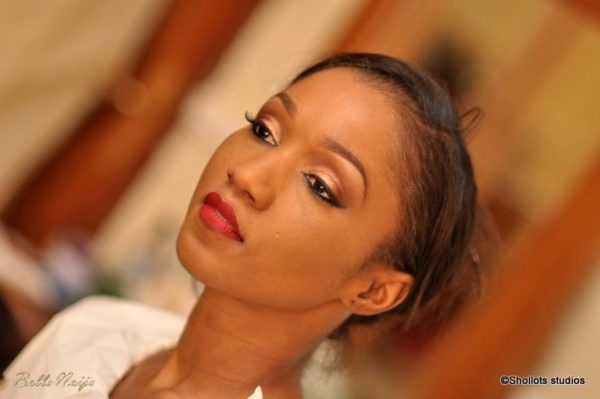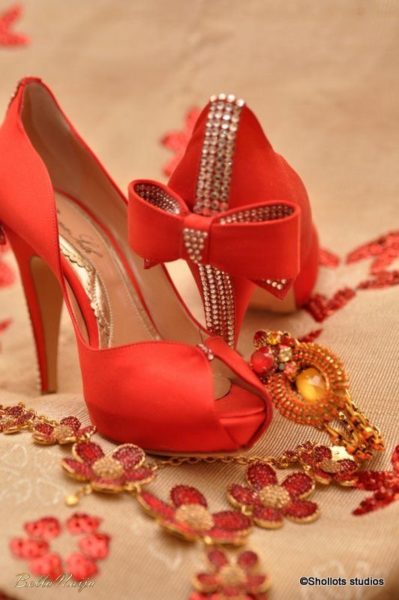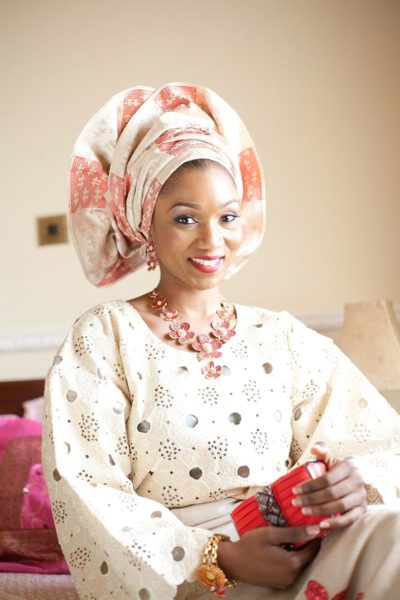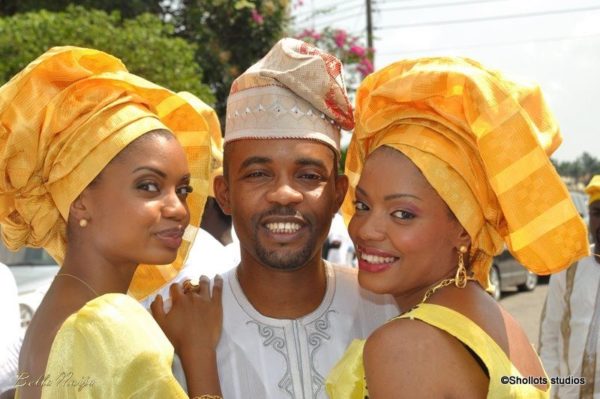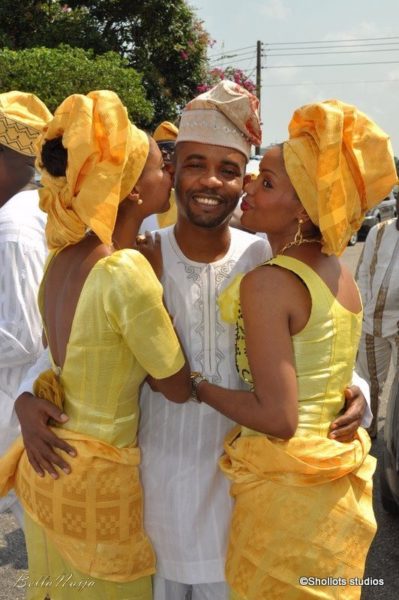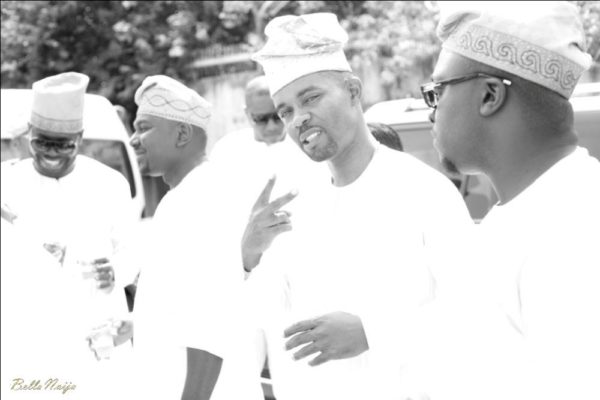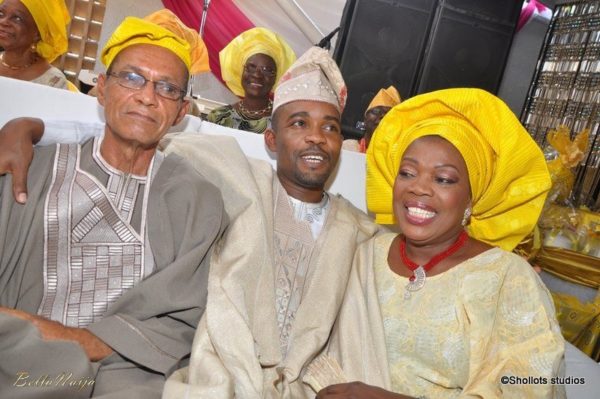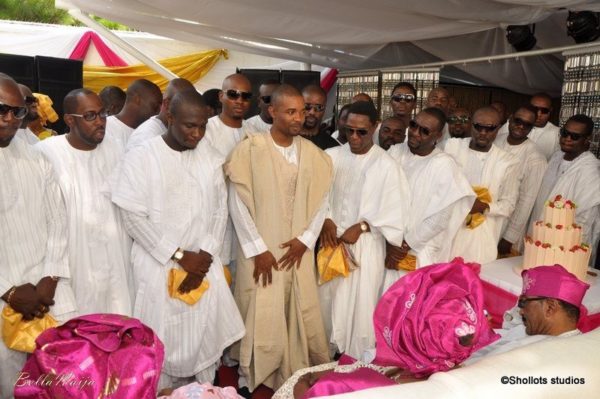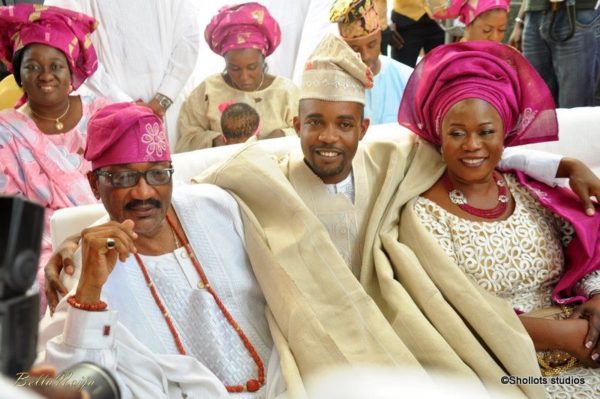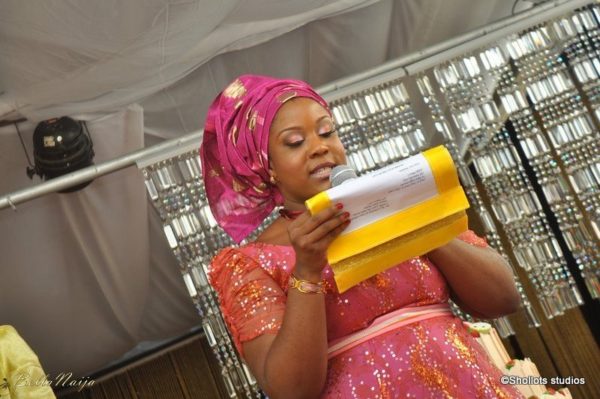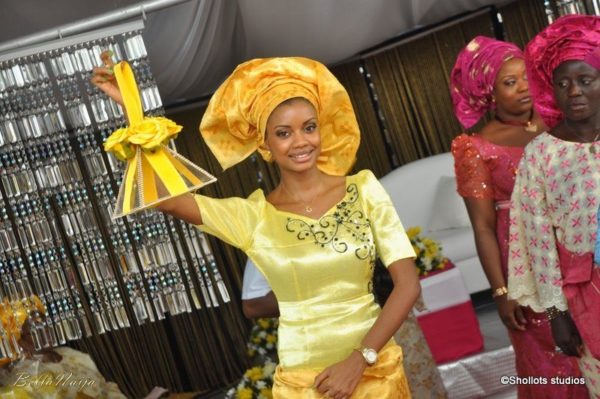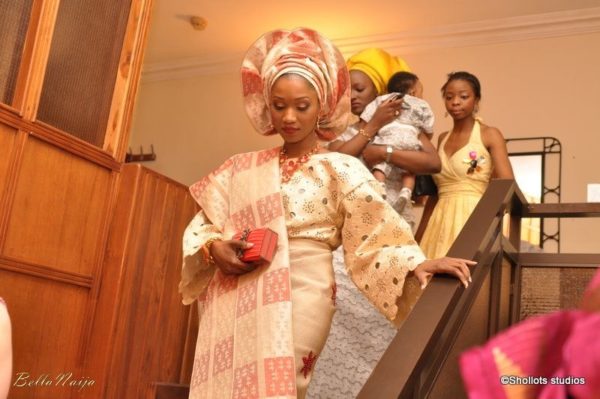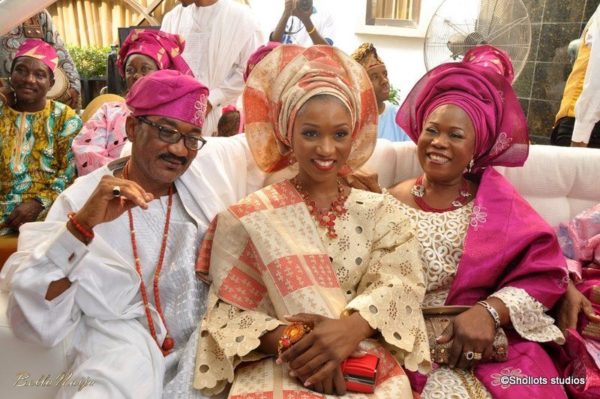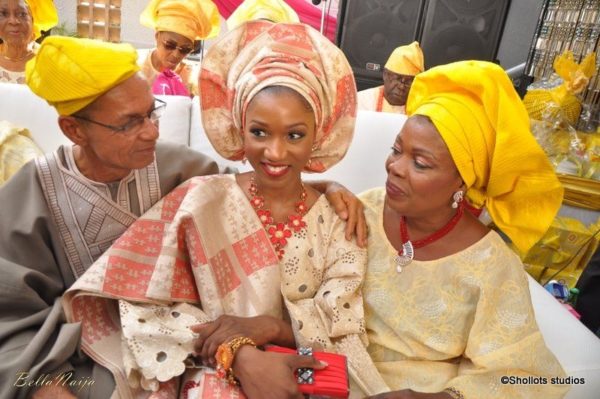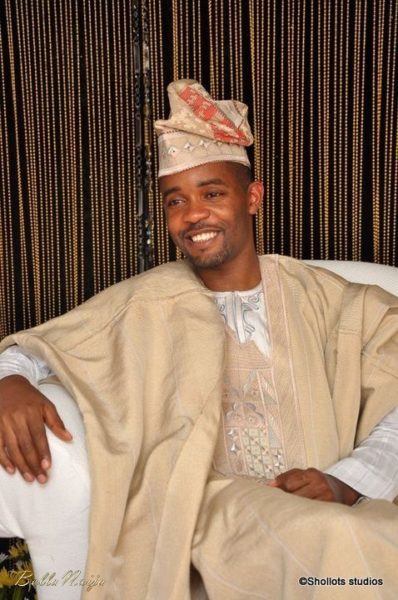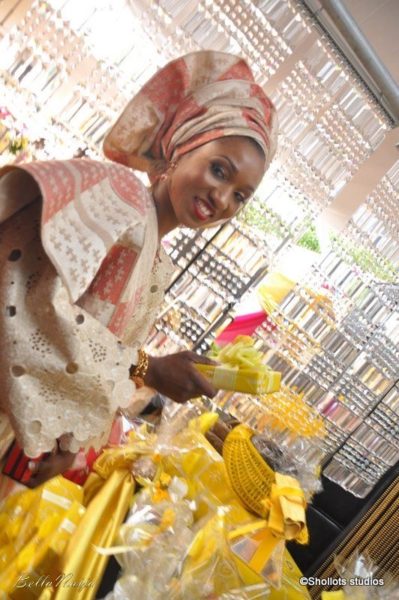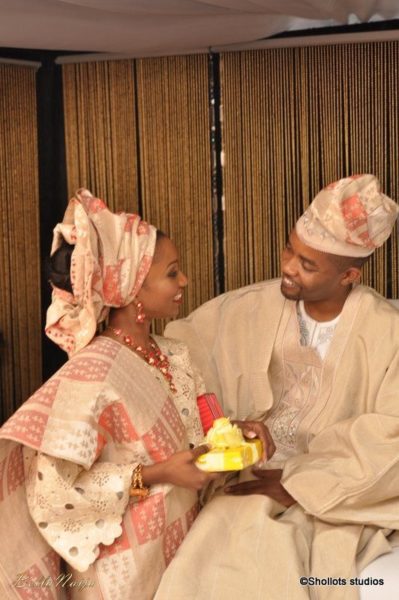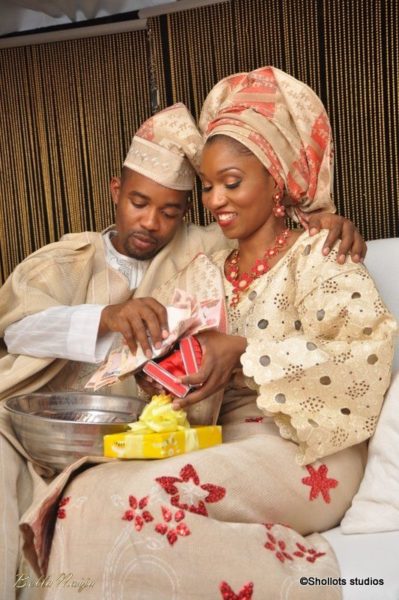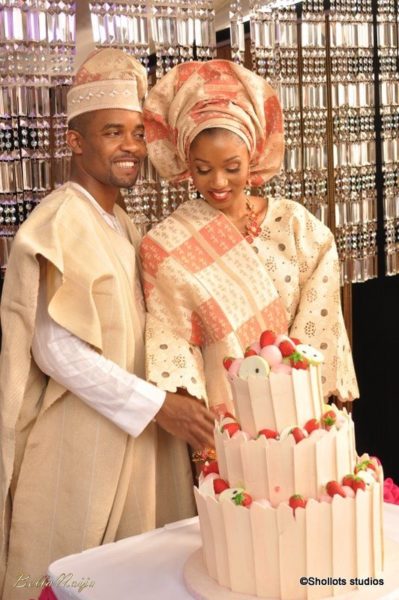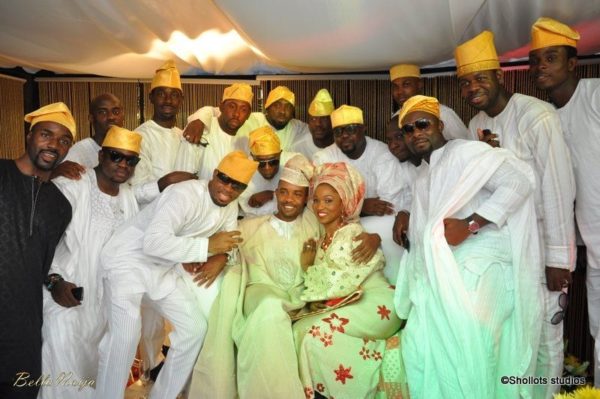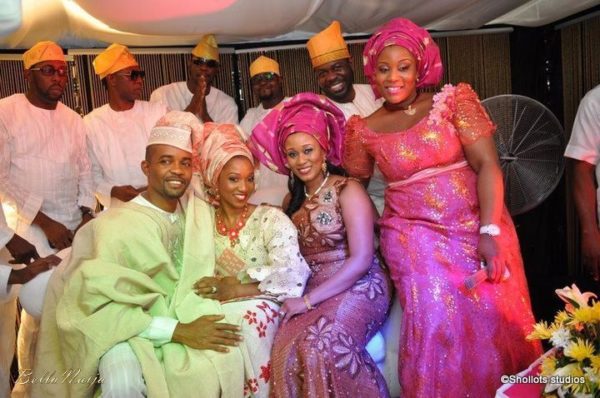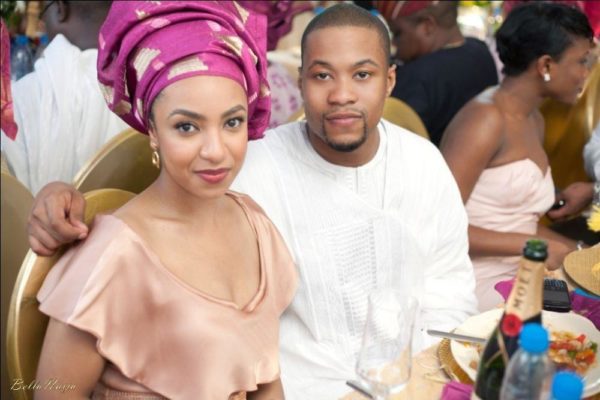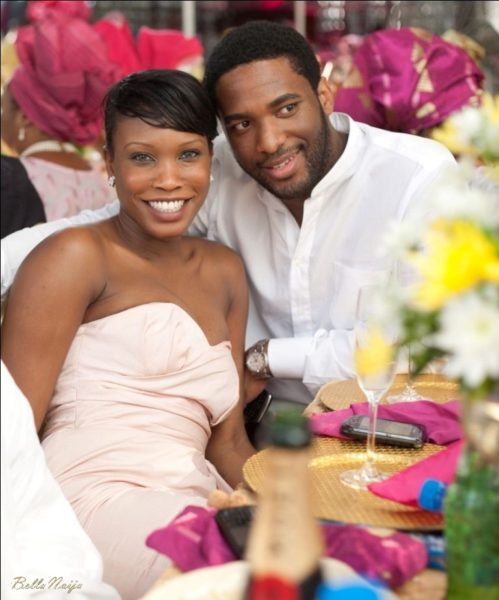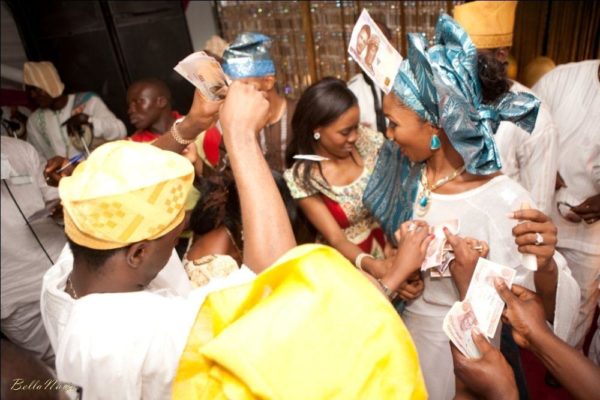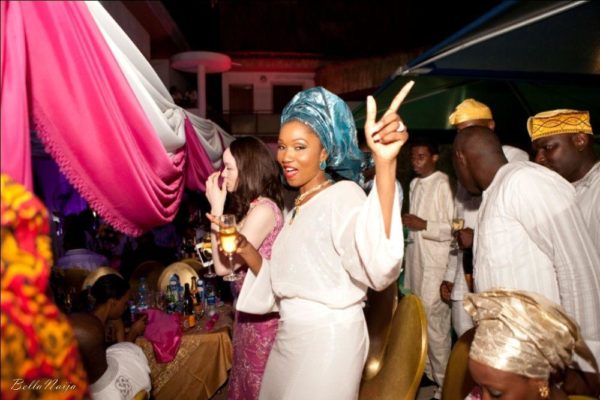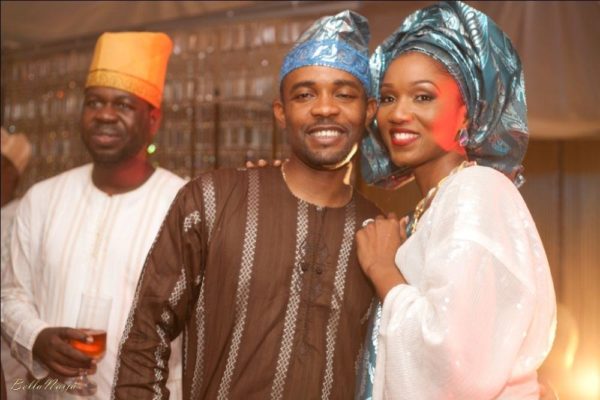 Photo Credit
Jeffrey Olalekan Photography – Facebook Link – 08055630918
Shollots Studios – Facebook Link
Edward Leigh (Pre-Wedding Shots)
Vendors
Bride's Wedding Dress: Benjamin Roberts
Bride's Reception Dress: Biba Bridal
Groom's Suit: Brioni
Bridesmaids' Dresses: Lanre Da-Silva Ajayi
Mothers of Bride & Groom's Dresses: Lanre Da-Silva Ajayi
Makeup: Banke Meshida-Lawal for BM Pro
Event Planning: Eventful
Cake – Traditional Engagement & White Wedding: Cakes by Tosan
Flowers and Décor – Traditional Engagement: Open Hands
Food – Traditional Engagement: Astoria
Flowers and Décor – White Wedding: Newton & David | Open Hands
Lighting – White Wedding: Open Hands
After Party Area Décor – White Wedding: Open Hands
Food & Drinks – White Wedding: Eko Hotel
DJ – White Wedding: DJ Exclusive
Live Band – White Wedding: Shuga Band