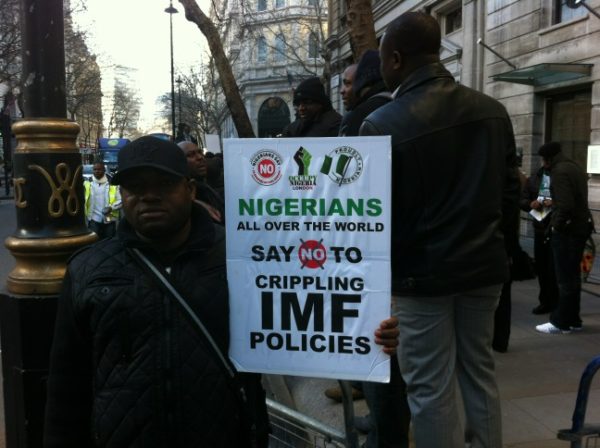 Nigerians all around the world are joining the #OccupyNigeria movement. The #OccupyNigeria UK rally took place earlier today in Charing Cross London.
The government of Nigeria should remember who they are serving. The recent removal of the fuel subsidy without corresponding improvement in the quality of living in Nigeria – electricity, healthcare etc… is unacceptable.
Workers is in Nigeria are scheduled to go on strike on Monday 9th January 2012. However, on Friday 6th January 2012, the National Industrial Court Friday restrained the Nigeria Labour Congress (NLC) and the Trade Union Congress (TUC) from embarking on its planned nationwide strike scheduled for midnight Sunday.
The ruling of the court followed an ex-parte appeal filed by the federal government through the Office of the Attorney General of the federation seeking to block the unions from proceeding on an indefinite strike following the federal government's sudden removal of subsidy on petroleum products. President of the Court Mr. Babatunde Adejumo gave the ruling.
Read More via The Will Nigeria
So what's next? Will the strike take place on Monday? Will the government listen to the people's call.

In case you missed it, here is video from the #OccupyNigeria Lagos Rally

Photo Credit: Sahara Reporters