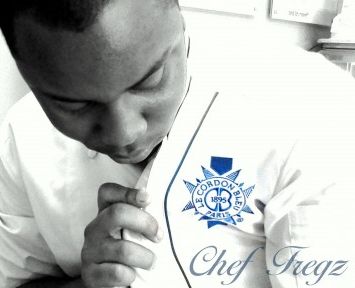 I'm sure this post will come as a serious surprise to most of you all because I'm sure after the first post (to those who read it) must have been wondering… "where'd he go" (throw in an eye roll) well, let us just say I'm here now and here to stay and that's all that matters.
In my life a lot has happened. I lost my aunt Whitney (yes I'm famzing… she's related to me through songs like "All at Once"), I have had the opportunity to live my dream daily… cooking and cooking away. Occupy Nigeria came and left, a lot has happened but I'm still here cooking.
In the last post I did, I spoke about how food is emotive. Food no matter how much you're not a fan is a natural emotional trigger. I mean a hungry man is an angry man right? Isaac was bought over with good food right? That husband that meets his wife's pounded yam and healthy looking efo-riro isn't her new car sure?!… so yes since I have established the emotive power of food…good food to be more precise.
I want to take it a step further. You know you have to act on that emotion. In this case you need to savour the taste and the near orgasmic pleasure that chocolate mousse may give you or the soul feeling the Party Jollof rice brings.
But since we don't want to be making enormous fools of ourselves in public. The only action you need to take now is to go cook something!
Ok, below are photographs that are going to talk about what has kept me busy. I`ll allow you guys do the choosing for what recipe you like to see from the photos you see. Just add your comment and mention the name of the dish or the number next to it!
BN Cuisine is set for a proper voyage this time! All Aboard?
Ciao!
_____________________________________________________________________________________________
Chef Fregz loves to cook! He is a graduate of Le Cordon Bleu Paris Culinary Arts School in France and hosts monthly "Chef Fregz Specials" where he whips up a yummy menu with a different theme each time then everyone enjoys a taste. He also caters special events and private dinners.
To find out more, visit http://theskinnychefthatcould.wordpress.com/