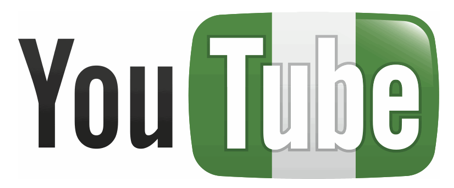 Nigeria is a country full of talent and an innate flair for entertainment. And, our Nigerian musicians are always doing it big, at home or anywhere around the globe. From sold out shows in the UK to star studded events in Nigeria; from international superstar song features to international record deals; our Nigerian musicians are always ready to trump themselves in their achievements. This Youtube top 15 list just proves that our brand is not just for our own audiences but globally commercial and making tidal waves worldwide.
" Storm 360 is proud to announce the official top 15 list of Nigerian artists on Youtube, as you can see this list which is about 3 weeks old, so the numbers will increase just shows how far our music travels and how popular it is. Imagine that this is for Nigerian artists, remember all the issues to do with connectivity, speed, access, and then the fact that these views are 90% from the diaspora so almost all external to Nigeria. At over 200m views from over 90 countries what this tells us is that our music is mass popular, it is global and without any millions of dollars in advertising, without any support from government or organized private sector we have penetrated. To my mind this is something to be immensely proud of, everyday someone somewhere discovers our music, they are now discovering our comedy and of course they know Nollywood. All of us at Storm salute the artists on this list, those that paved the way and those who are yet to break out, our young people are immensely talented and with all the doom and gloom around it is good to have some positive news to communicate out of Nigeria. We want to salute our artists for making us proud, for flying the flag and for showing the world another side to the multifaceted personality that makes up the Nigerian, keep on rocking to that sweet Naija music!" – Obi Asika, CEO,Storm 360
Here are the top 15 Nigerian Artists with the highest cumulative views on Youtube:
4. P-Square – 19, 433, 736 views


5. Don Jazzy – 12, 908, 945 views

11. Ice Prince –5,949,721 views

15. Darey– 3,373,192 Views


Total-  213,261,023 views 
And, to all the African Stars that will be representing the continent today and tomorrow at SXSW 2012, we say Kudos!