It's time for a refreshing change of pace, we've seen the Lagos/Abuja/Port-Harcourt weddings, today, on BN Our Wedding Story, we have an uber-sophisticated London wedding featuring a very special couple – Lola Aworanti & Kelechi Ekugo. Few couples are lucky enough to know they have met "the one" from the very first moment…that's what happened here. Lola and Kelechi's wedding was a wonderfully chic celebration of love.
Enjoy.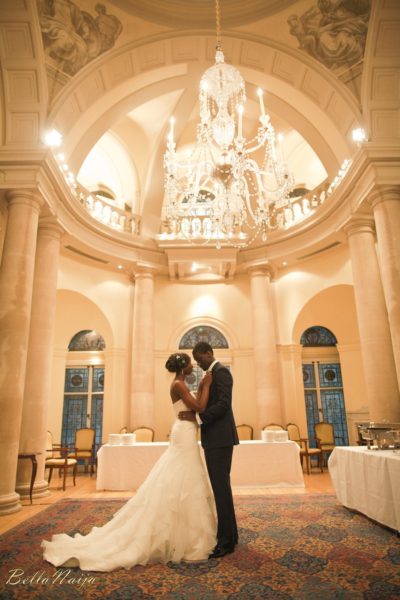 One Special Moment…How Lola & Kelechi Met
by Lola
We met at a London Bar over 5 years ago and it was fireworks right from the very start. For those that believe in love at first sight, it sure was for the both of us. On that faithful evening, I was invited out by a female friend of mine while he came out with a few of his friends, as soon as I walked into the bar our eyes met and we had this penetrating stare into each other's eyes for a moment with no words exchanged.
Later that night Kelechi approached me and that was the beginning of our Sweet Friendship and Romance.
The Proposal
by Lola
On that chosen chilly October evening in 2009, Kelechi invited me out for dinner at the Cipriani Restaurant in Mayfair, London after a long day of shopping in West-End. I noticed that the staff were very friendly and the service was impeccable. We had a 3 course meal and all through dinner Kelechi talked about our love story in a way he never had which made me shiver with goose bumps all over my skin. Eventually after our desert, and within a twinkle, he was down on one knee to which he immediately brought out a glittering ring from its box and then proceeded to 'pop the question'.
Words could not express the joy in my heart with all its emotions to which I evidently said Yes! It was so surreal as we embraced for a while totally unaware of our surroundings. Our moment had definitely created much buzz and excitement within the restaurant.
_____________________________________________________________________________________________
With the scent of her namesake fragrance lingering in the air, Lola Aworanti walked down the aisle of the St Margaret's Church accompanied by her father towards her beau Kelechi Ekugo. The look in Kelechi's eyes said it all as he locked eyes with his love as she met him at the altar.
The bride Lola looked absolutely beautiful and elegant in her beaded lace organza dress with stunning cascading ruffles. Her luxe bridal look was completed with her swarovski crystal earrings, bow hairpieces and a classic chapel length veil. Kelechi was very dapper in his bespoke 3-piece pinstriped navy blue suit. The entire ceremony was a love-fest filled with prayer, laughter and joy!
After the wedding ceremony, it was photo time as the couple, friends and family had the stunning architecture as a perfect backdrop. Up next was the reception! With pops of red from flowers all around the venue which matched the bride's bouquet and red shoes, it was great setting for Lola and Kelechi's wedding celebration.
All guests at Lola and Kelechi's wedding reception had a fabulous time. From the romantic moments to the yummy treats including the decadent 5 tier diamante lace wedding cake. Each tier was a different flavor including marble, traditional fruitcake, banana,vanilla and raspberry so there was something for every palette. Then the celebration continued at the after-party where guests danced the night away!
BN wishes Lola and Kelechi all the very best in their marriage. Joy, love and God's blessings!
Traditional Wedding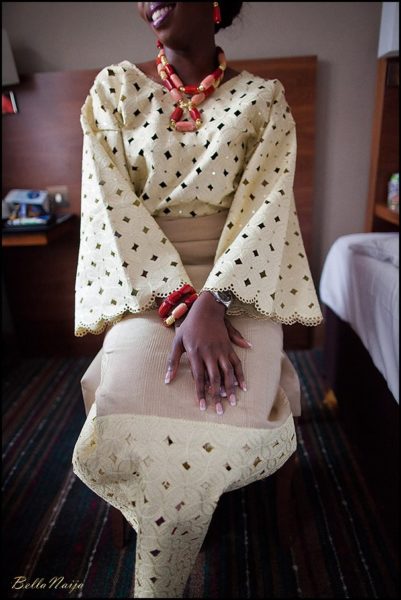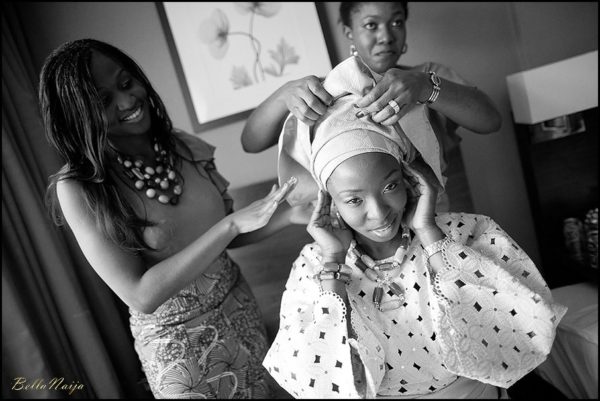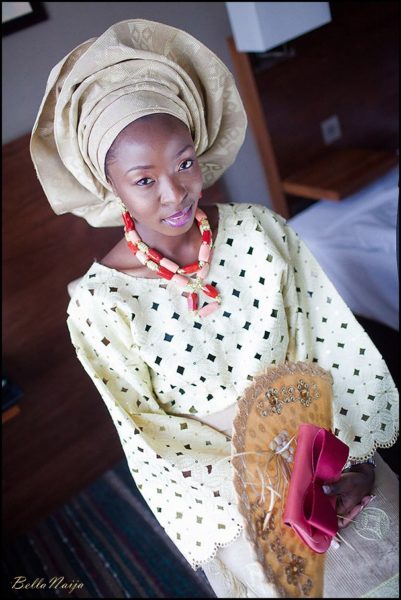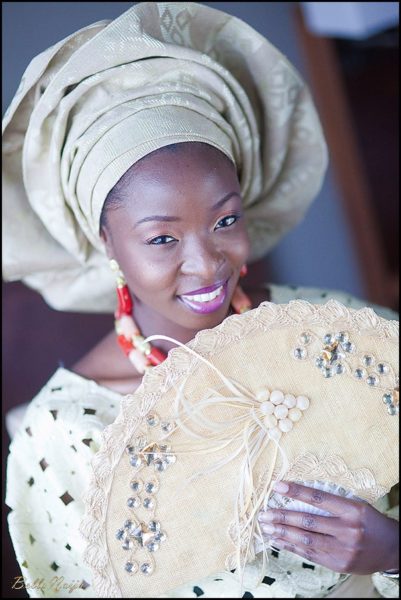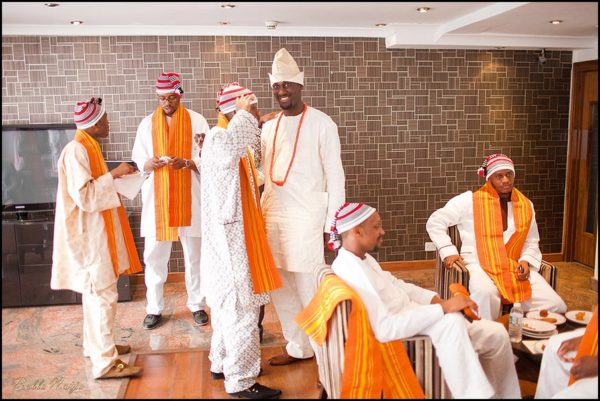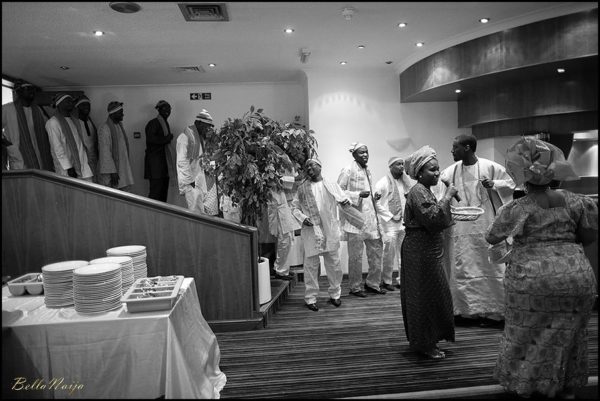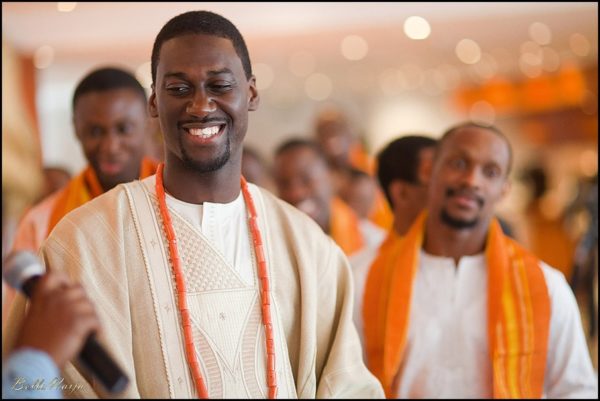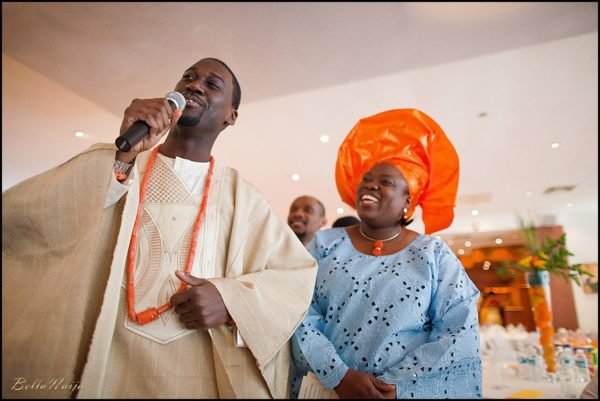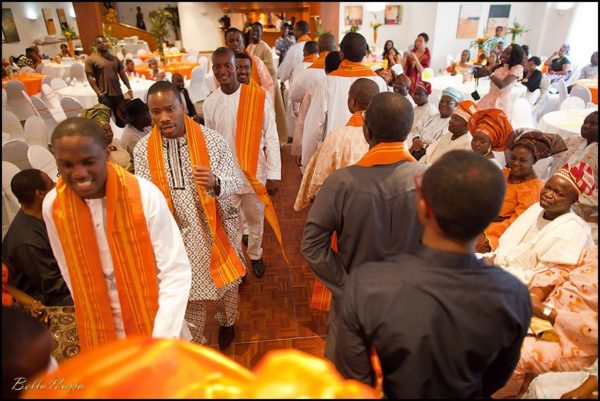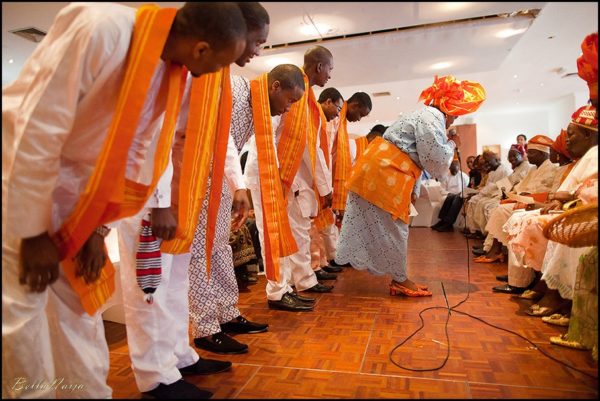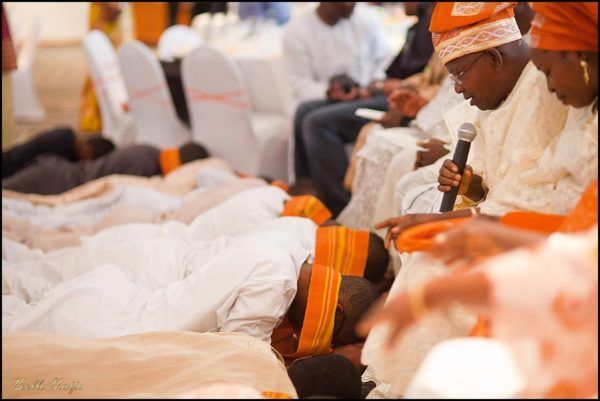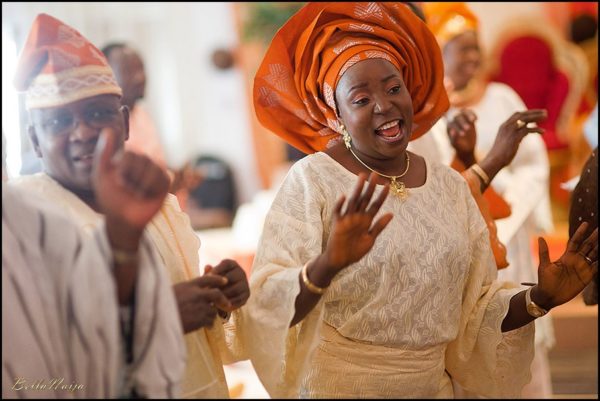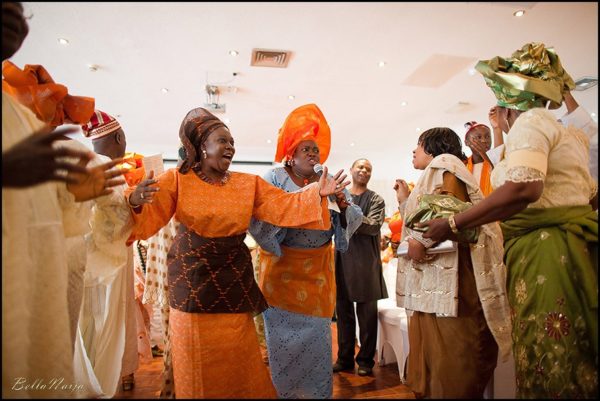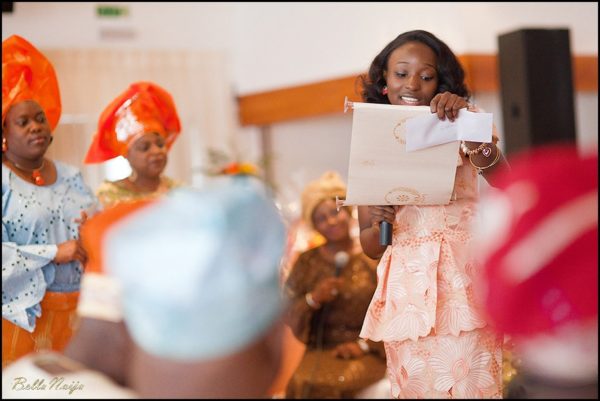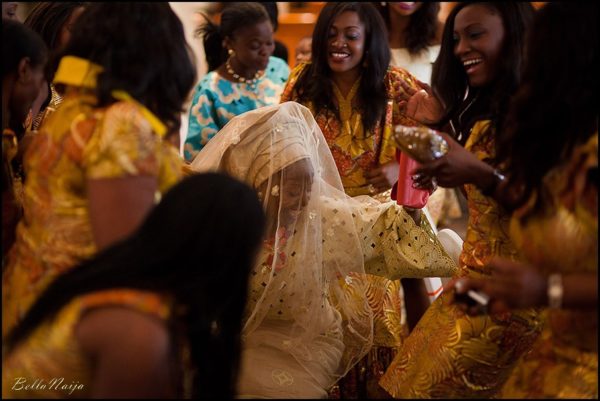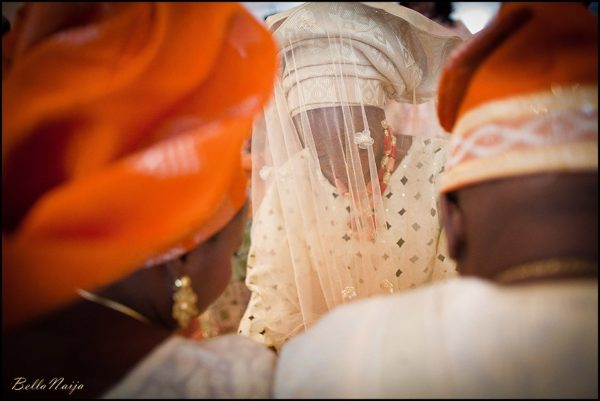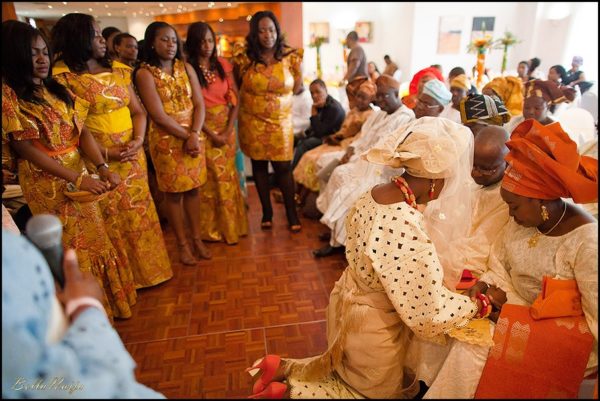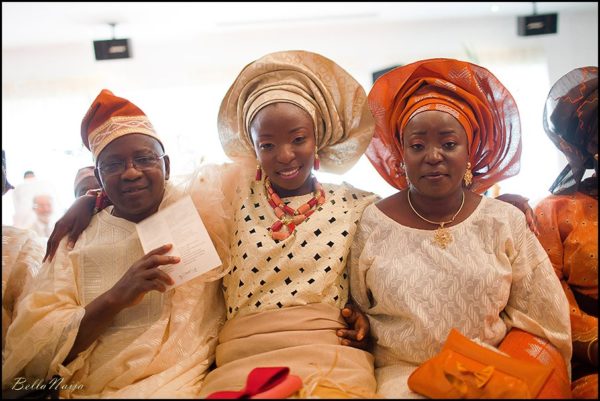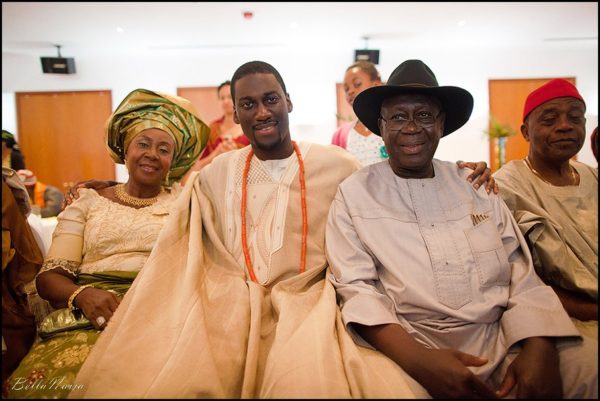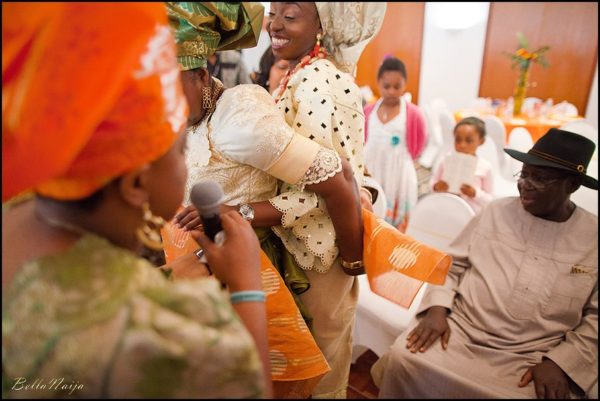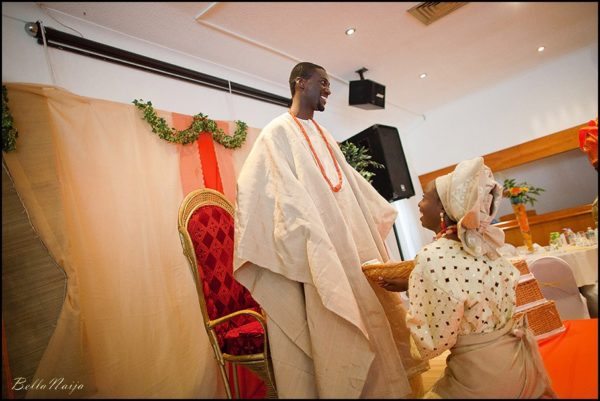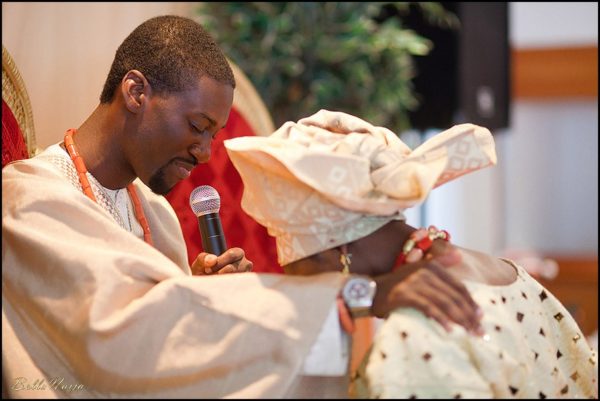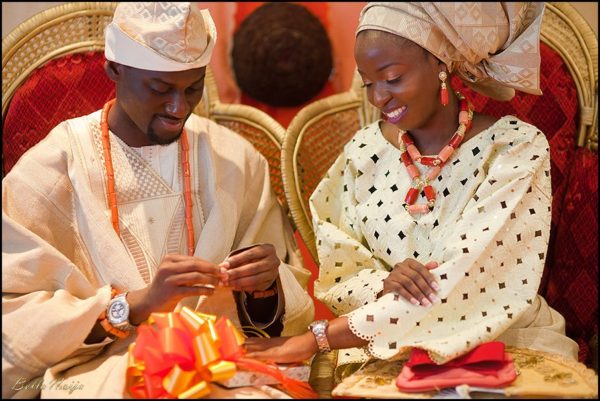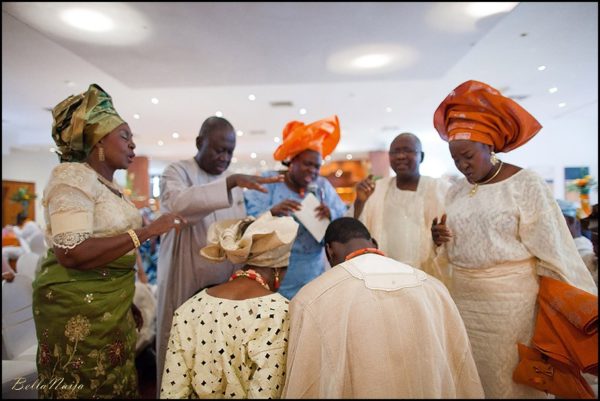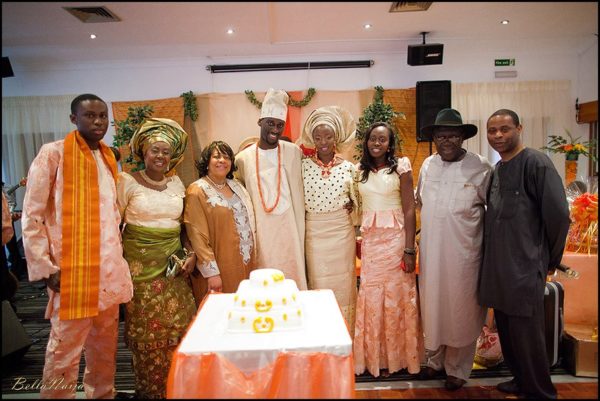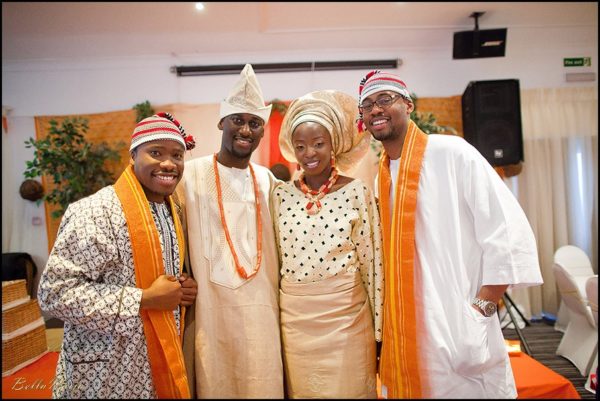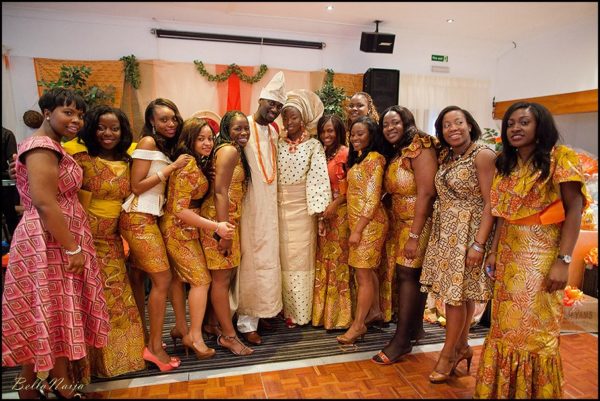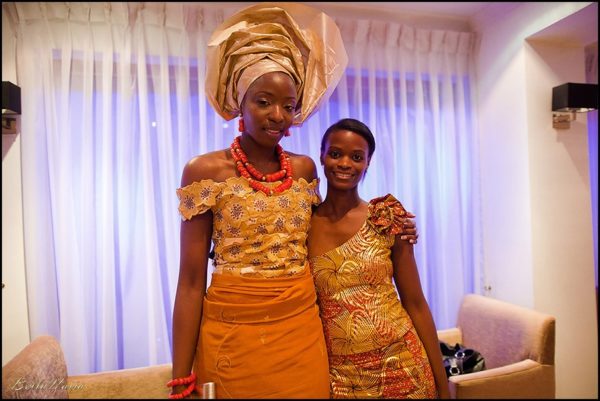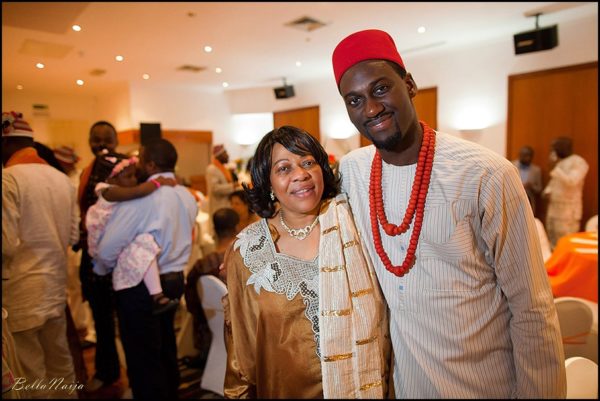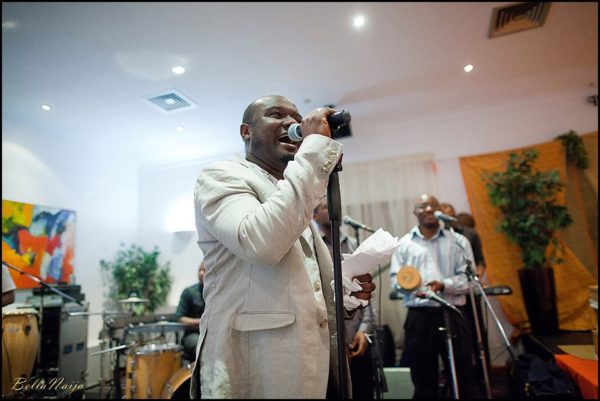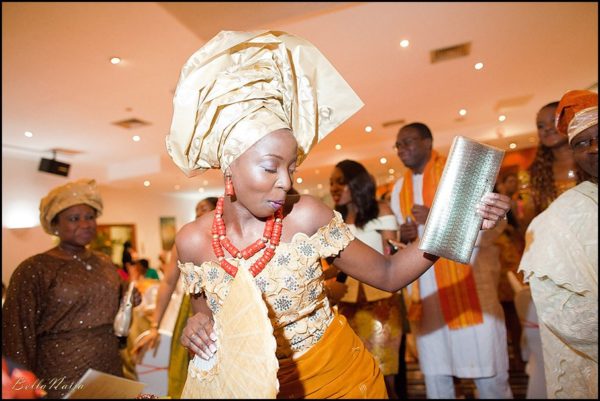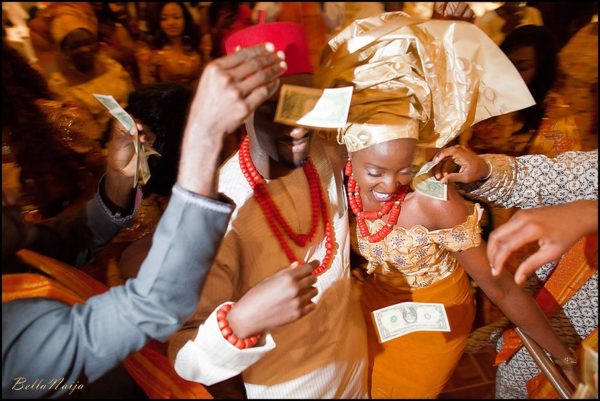 Photography ~ Alakija and Co Photography – http://www.alakija.com
Venues:
Traditional –
Palm Hotel, Hendon Way, London NW2 2NL
White –
St Margaret's Church, Lothbury, London, EC2R 7HH
Reception –
One Moorgate Place, EC2R 6EA
Wedding Colours:
Traditional – Orange, Yellow and Gold
White – Platinum and Scarlet Red
Wedding Theme:
Spring & Red Affair
White Wedding
Wedding Dress: Madeline Garner of New York
Bride's Reception Dress: Revolution by Yetty D
Groom's Suit: Aspley's of London
Bridesmaids' Dresses: French Connection
Groomsmen's Suits: Austin Reed
Caterer: Cyril Roy-Macaulay
Décor: This Is For You Event Services
Videographer: Michael Ibiayo
Cake: Zoe Clark Cakes
Make-up: Kemi Kings Bespoke Makeup
DJ: DJ Bayo
MC: MC Timmy
Hair: Avos Hair
On the Day Event Coordination: Memories 4 You
Traditional Wedding
Caterer: Jeremy
Catering, Décor and On the Day Event Co-ordination: Memories 4 You
Videographer: Michael Ibiayo
Cake: Heavenly Cakes and Desserts
Makeup: Kemi Kings Bespoke Make up
Live Band: Feyisara