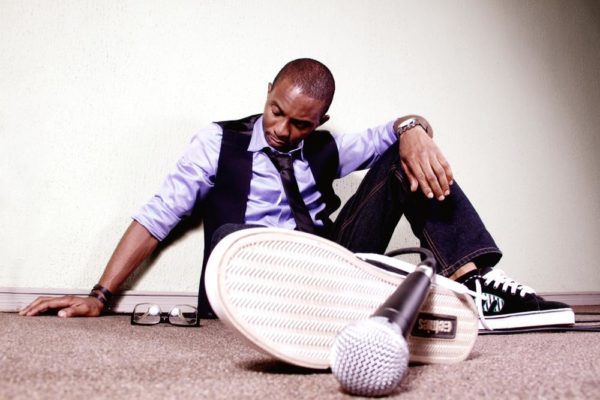 Nigerian Soul and R&B has a new voice and his name is OB! (real name Ihenacho Obinna Anthony) and he can rap too.
Born to an Igbo father and a Yoruba mother, in Aba, Abia State, OB! has been raised with a mixed vibe of truly Nigerian cultures. That, melded with his musical inspiration from the likes of Stevie Wonder, Michael Jackson, Marvin Gaye, Jodeci, R. Kelly, Boyz 2 Men, Brian McKnight, and so many more; OB! brings something extremely special and fresh to the table.
As an artist, the Imo state indigene and University of Lagos U.R.P. graduate has performed along side the likes of Blaise, Weird MC, Soul E, Kaffy, Amaka of The Thoroughbreds, Nomoreloss, Terry G and a long list of others. He also performed at the August edition of 1Mic (a We plug G.O.O.D Music initiative) alongside Praiz, Contradiction, Phenom, Yoye, Sukiyaki, and Symun.
Now, to spread the word that OB!'s in the building, he's dropped a mixtape "4Play Vol. 1", the first in a series to precede his debut album, where he used instrumentals from known love songs to tease our senses a little and to show us just the tip of the iceberg of what he has in store. So, getting to clicking "Download" and Enjoy!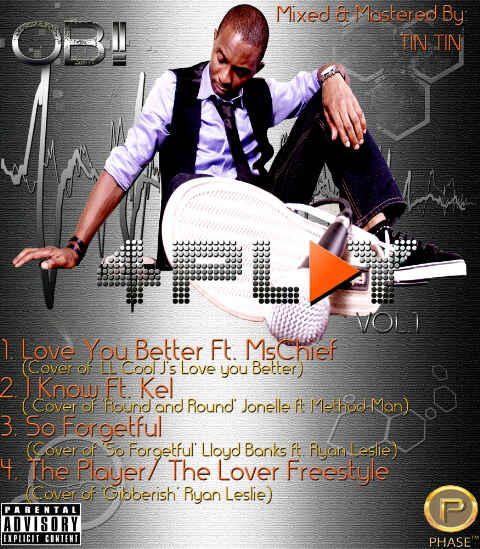 Intro
[audio: https://www.bellanaija.com/wp-content/uploads/2012/05/OB-Intro.mp3]
Download
1. Love You Better Feat. Ms. Chief
[audio: https://www.bellanaija.com/wp-content/uploads/2012/05/OB-Luv-U-Better-feat.-Ms-Chief.mp3]
Download
2. I Know Feat. Kel
[audio: https://www.bellanaija.com/wp-content/uploads/2012/05/OB-I-Know.mp3]
Download
3. So Forgetful
[audio: https://www.bellanaija.com/wp-content/uploads/2012/05/OB-So-Forgetful.mp3]
Download
4. The Player/The Lover Freestyle
[audio: https://www.bellanaija.com/wp-content/uploads/2012/05/OB-The-Lover-The-Player-Freestyle.mp3]
Download