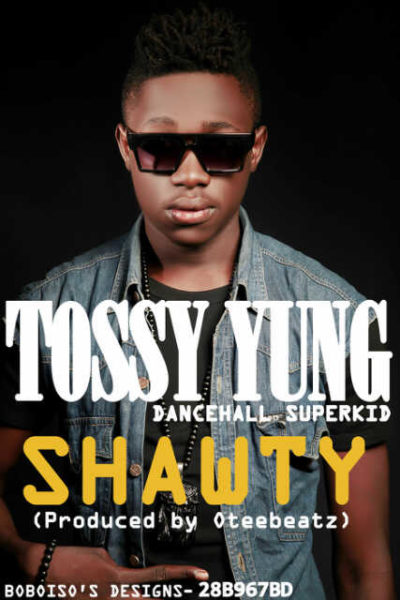 Tossy Yung (real name Bright Kendy) is a young up-and-coming ragga singer in the music game and has worked names like Jay Stuntz, Ajuju, Janey Krest, Papiyanis, Shalom the rising sun amongst others.
With experience from performing on the same stage with Sean Kingston and Gyptian at the calabar christmas carnival show 2011, he's proven himself worthy as being the youngest reggae artiste from the south-south. Also, he has competed in the Peak Talent Show, Sprite Triple Slam, Don Jazzy's "Enigma" Competition and made a cameo in Iyanya's "Kukere" music video.
He made his debut earlier this year with his reggae tune, "Superkid"; now, he's back with an even better effort with "Shawty" produced by Oteebeatz. What do you think? Enjoy!
Play Tossy Yung – Shawty
[audio: https://www.bellanaija.com/wp-content/uploads/2012/05/Tossy_Young_-_Shawty.mp3]
Download