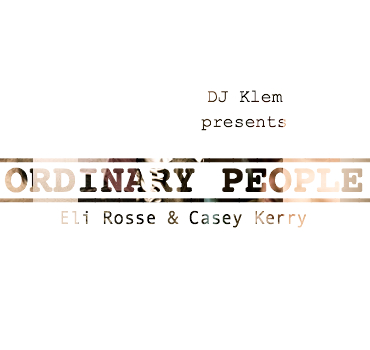 The "DJ Klem Presents" for the month of April, comes courtesy of two talented singers/songwriters Eli Rosse and Casey Kerry which also marks the first duet of the "DJ Klem Presents" series.
Eli Rosse (real name Elizabeth Omada André Rossevelt Agom) is a 17 year old talented soul singer blessed with an amazing voice. She started her music hustle at the age of 15 and she has not failed to deliver where the need be. Eli is also the C.E.O of The Regina sickle cell foundation and the "Eli Reine Project" which is yet to be released but will take effect 2013.
She is joined on the song by rising starlet Casey Kerry who is part of DJ Klem's in-house song writing team and has writing and vocal credits on a number of songs including Mo' Cheddah's  "X & O". He's currently working on an exciting project – "Project 10".
Enjoy!
Play Eli Rosse & Casey Kerry – Ordinary People
[audio: https://www.bellanaija.com/wp-content/uploads/2012/05/ordinary%20people.mp3]
Download