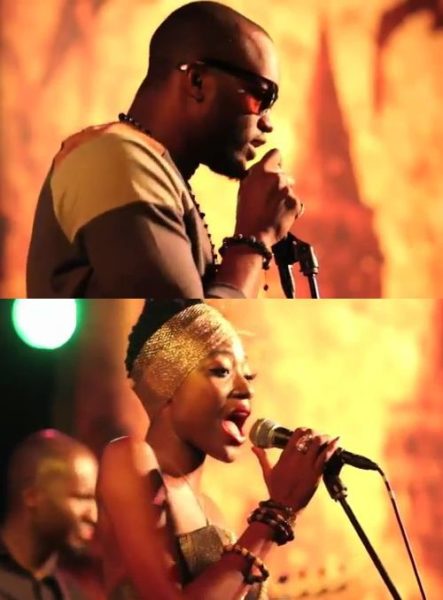 Syndik8 Records artiste & Pepsi Ambassador, Lynxxx, embarked on a 4-city U.S. tour with Ghanaian soulful Songstress, Efya. They made stops in Austin, Chicago, Miami and New York and also attended the South by Southwest (SXSW) Music Festival in Austin, Texas where Efya showcased at the Miles Davis House.
Though their tour ended in Miami, where Mandela Gregoire shot the video for "Mixed Signals" which features Efya, a single off Lynxxx's debut album, "This is Lynxxx"; while they were in New York, Lynxxx and Efya caught up with NY-based producer, Synematik for some studio sessions where they churned out about five tracks.
Mandela Gregoire also shot the video for Efya's new single "Cigarette". They wrapped up their NY trip with a live band showcase at the Drom NYC. Here is some exclusive footage of them live in New York at the Drom NYC.
Check on it.