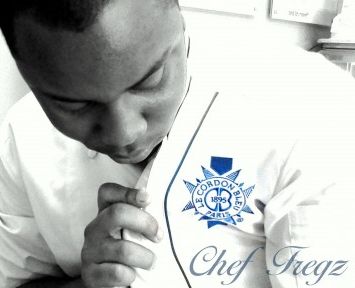 Hey  there guys! How's everyone doing this rainy Friday afternoon? I hope you found last week's article(Check here if you missed it useful and made something delicious from what you found?
Last week I promised to talk about supermarkets where I get my ingredients and as a man who likes to keep his promises…. that's what we're doing today. **Adjusts Halo**
Everybody knows that outdoor shopping during the rainy season can be a little bit tiresome especially because everywhere's messy and the drains are probably over flowing and you can't really get around as easily as you would like to. So that's where supermarkets come in. The safety of being indoors, the ease of getting around the aisles, the fact that everything you need is in one spot and the convenience of the trolleys cannot be overstated.
I'll start with the store that's closest to me.
Shop Perfect
25b Olutunda Street or Ade Akinsanya Street Ilupeju
This is a small but rich supermarket in Ilupeju. This one of my favourite places to shop. i usually pick up things like spices such as cumin, coriander and turmeric. I use coconut oil and mustard oil all the time and this is the place I go when I run out. They stock a lot of TRS spices, desiccated coconut, raisins, tamarind, almonds…the list is endless. The fact that there's a vegetable right outside is a major plus for me as well.
Oasis Supermarket
Opic Plaza, (next to Sheraton), Mobolaji Bank Anthony Way, Ikeja, Lagos.
Oasis is another favorite of mine. It's a nice supermarket which has a wide variety of food and drinks.You can get fresh herbs such as Parsley, Dill, Coriander there and they also have radishes, bell peppers and fruits.Their meat market is special because I get my fillet beef and cuts of lamb there. They also have a great selection of pasta, cooking utensils, dishes, spices, sauces and frozen food. Did I mention the awesomeness of their bread? Their sliced bread, fruit bread and baguettes simply rock.
V Care
77 Opebi Road, 
Ikeja 
Lagos
V Care is your  typical All American store. They stock a wide variety of great spices and have a wide range of barbecue  sauces. They also have a wide variety of rice, flour and pasta. I like the brand of cranberry juice so that's where I buy mine from.
Goodies
No. 237, Kofo Abayomi Street, Victoria Island
Awolowo Rd, Ikoyi
Kofo Abayomi Street Apapa
City Mall, Onikan
Mobolaji Bank Anthony, Ikeja
Goodies is quite known in Ikoyi, Victoria Island and Apapa but recently they brought it to Ikeja, I was extremely excited! I go here to buy meat like the fillet cut when Oasis has run out . They usually have a great selection of barbecue sauce and spices as well. Their vegetable is usually imported so if you want to splurge a little on imported celery this is the place to go! Their bakery is stuff of legends and they have the BEST baguettes in Lagos. (Oh wait I almost forgot the baguettes from Paris Deli in Victoria Island but you get my point).They usually have lamb but fresh and frozen and if you eat pork, you can find in their Victoria Island store.
Shoprite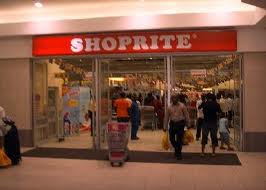 The Palms, Lekki Expressway, Lekki
Adeniran Ogunsanya Street, Surulere
Ikeja City Mall, Obafemi Awolowo Way, Secretariat Road and Kafi Street, Alausa
This is my HOLY LAND! Shoprite is your ONE STOP SHOP for different cuts of meat. So stuff like brisket, Tbone, sirloin, rump and fillet steak can be found there. I recommend their Ritebrand Ketchup because it's cheap, tasty and well cheap. Oh I already said that right? well it's ketchup and look at it this way; the bigger the occasion, the less money you're spending. Herbs: I buy a lot of their fresh thyme and rosemary it's affordable compared to the ones you find at other supermarkets that come in vases. You'll get herbs for N200 a pop at Shoprite.
The Fish Shop

4, Ashabi-Adedire Street, Off Creek Road, Apapa
37, Joel Ogunnaike street, Ikeja GRA.
1, Victoria Arobieke Street , Off Admiralty Way, Lekki Phase 1
88, Adeniyi Ogunsanya Street, Off Bode Thomas Street, Surulere, Lagos.
This is also one of my favorite shops. This is my sea food home. They offer a wide range of sea food; calamari, crab, prawns, shrimps, fish, grouper fillets, barracuda chucks, lobster, Shiny Nose, Red Snapper, Barracuda, Grouper, Croaker and Sole (whole and fillet) they have it all. They recently started stocking salmon both Smoked and frozen fillets and they're reasonably priced. Fish shop is the cheapest place to get seafood in my view. The ones in places like Ijora and other stores are more expensive because they resell from them!
La Pointe
No. 175b, Kofo Abayomi Street, Victoria Island
The first day I walked into LaPointe, I knew I had come home. It took me back to Paris and they had so much! I found gold beetroot once I almost passed out! They stock a lot of imported produce from meats such as south african beef fillet, french lamb, quail and cornish hens. Their fantastic herb range which includes fresh parsley, purple basil, thai basil and coriander most of them growing fresh in their pots is impressive and perfect for dinner parties where you really want to impress. They stock amazing pasta, spices and sauces too. They have a lot of exquisite oils such as truffle oil as well as strawberry balsamic dressings. It's AMAZING. Full Stop!
L' Epicerie
No. 21A, Idowu Martins Street, Victoria Island
If La Pointe is heaven then L'Epicerie is the Holy of Holies. The layout and aroma of the place just makes you to buy something you didn't even plan on getting. They stock a lot of french produce alongside the Nigerian produce as well and their winery is sheer awesomeness. I usually get fresh herbs such as rosemary and mint here when Shoprite is out of stock. They stock organic berries, special packs of salad leaves, fruit, meats, rare spices such a saffron and vanilla pods! Like La pointe, you can specially order anything you want that they don't have stocked. It takes about a week but it's totally worth it. From lamb to pork chops, salmon to scottish scallops, fresh cod to sea bream, magret du canard (big duck breast) to foie gras they stock or can bring in for you. They also sell truffles and truffle oil. Did I tell you about their biscuits? *sigh* I can't. Weight Watchers Club and all that. Oh well!
Park n Shop/ Spar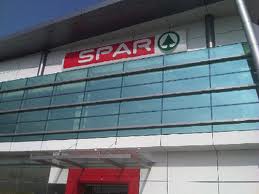 No. 37, Adeola Odeku Street, Victoria Island
Park 'n' Shop & SPAR Lekki, Near Nicon Town & Total Filling Station, Ikate Elegushi Layout, Lekki- Epe Expressway.
Lofom House, Mobolaji Bank Anthony Way, Ikeja,
Park n Shop has revamped with the Spar Line which isn't bad at all. At Park n Shop you can get a whole lot of spices and sauces. Also if you live anywhere near any of their outlets you'd find that they have fresh vegetable all the time. I like their kitchen utensils here too. I'm a huge fan of Tescoma knives and they have them so it's a major plus. The store at Lekki is bigger and has more stuff. They have a bigger cheese and cold meat section, a bigger vegetable section and the meat section is actually on point save for the fact they don't stock lamb often.
Delis
Plot 1291, Akin Adesola Street, Victoria Island
This a new but fantastic supermarket. I think i actually passed out the first day I walked in! I mean, I found Fresh(frozen) Tuna! At this store they stock from American to French produce. Their meat market is great too but slightly more pricey comparatively. However, specialty products are worth every dime and you won't travel to Obodo to buy it would you?! I recommend here for good American items fresh herbs and select meats.
I hope I've been able to answer the question"WHERE DO YOU GET YOUR INGREDIENTS FROM?"
Please don't limit your shopping to these stores. Check around where you live you never know what they stock!
Ladies and Gentlemen… Where would you shop today and ultimately what would you cook? If you cook something, please take a picture and send it to features(at)bellanaija(dot)com
Have flavor-filled weekend!
Ciao!
___________________________________________________________________________________________
Fregz loves to cook! He is a graduate of Le Cordon Bleu Paris Culinary Arts School in France and hosts monthly "Chef Fregz Specials" where he whips up a yummy menu with a different theme each time then everyone enjoys a taste.He also caters special events and private dinners. To find out more, visithttp://theskinnychefthatcould.wordpress.com/