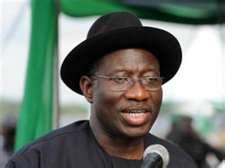 The violent killings in Kaduna and Yobe states on Sunday and Tuesday where the death toll has risen to 99 has put the country in a sad mood. In Kaduna, about 74 people were reportedly killed in church bombings and reprisal attacks on Sunday and Monday while on Tuesday, 25 people were killed in violent attacks in Yobe.
However, amidst the violence, mourning, and calls for improved security, President Goodluck Jonathan travelled to Brazil on Monday to take part in a United Nations' Earth Summit, leaving behind killings in Kaduna and Yobe.
His action has sparked up outrage in the country as most people feel he should have stayed behind to attend to the pressing security matters rather than jetting off to Brazil for the UN summit.
Opposition parties and other eminent citizens have described his trip as disappointing.
The House of Representatives also said the President could have delegated the trip to Vice-President Namadi Sambo or any of his senior aides since the trip was "not special or of economic interest."
The spokesman for the House, Zakari Mohammed said, "A trip like that could have been delegated by Mr. President so that he can stay at home to take charge of security. We know that security agencies are supposed to do their job, but we cannot afford to compromise security. If our security is compromised, it is a failure of governance."
Mohammed added that investors would not come to Nigeria if the country was not safe.
The Action Congress of Nigeria, in a statement by his National Publicity Secretary, Alhaji Lai Mohammed, faulted Jonathan's journey amidst what it described as a "national tragedy."
It described the President's decision to travel "two days after innocent Nigerians, including women and children, were killed as a sign of insensitive and confused leadership."
The Congress for Progressive Change also faulted the President, saying it was wrong for him to leave the country at the moment. It said the President's trip was disappointing. According to the National Publicity Secretary of the Party, Mr. Rotimi Fashakin, Jonathan ought to put off his scheduled travel because of the crises in the country.
"There is a dire security challenge in the nation. The President promised the nation that Boko Haram insurgency shall end in June. But with the recent escalation of the problem, that promise of Mr. President appears to be of no effect."
What do you think about the President's trip to Brazil at a time when Nigeria is facing such crisis? Do you think he should have delegated someone else to represent him at the summit?
Please share your thoughts.
News Source: Punch