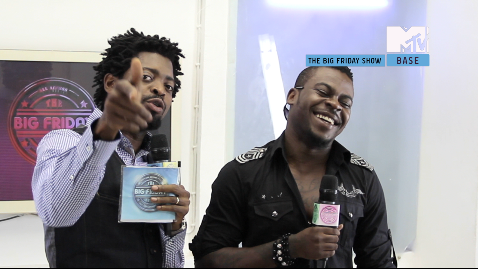 On this week's episode of The Big Friday Show, Basketmouth gets Shank to Deuces in Victoria Island Lagos for the show. The singer who has brought us such hits as "Julie", "King Kong", "Too Late", "Never Felt", "Salute" and now, with a new video "Ghetto" came through to assist Basketmouth on the show as this week's studio guest.
This week, they had a CELEB SURPRISE segment where a lucky glo subscriber was pleasantly surprised by actor extraordinaire and director, Desmond Elliot.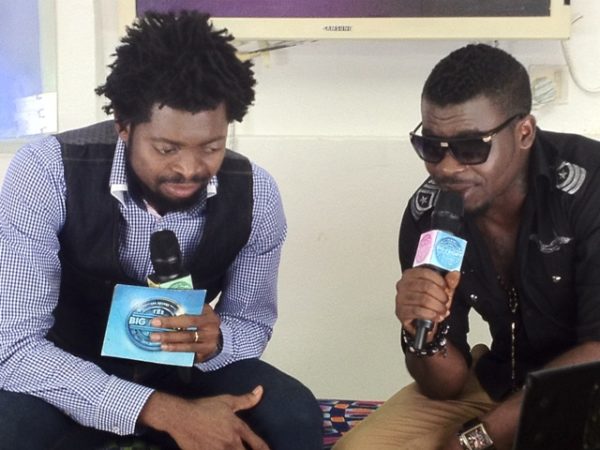 Along with their hot new Vlogger, Stephanie giving the weekly news on what is going on in the entertainment world and upcoming artist, Dizzy doing a task/studio challenge and their other fun segments – ASK/REPLY, MEET ME where a lucky Glo subscriber gets to meet Shank and ask him questions; Glo presents Big Friday Show Countdown and the hilarious WHAT WERE THEY THINKING? – There's never a dull moment on The Big Friday Show
Catch The Big Friday Show on Friday on MTV Base at 7:30pm (8:30pm CAT). In Nigeria on STV at 6pm and 11pm, in Ghana on Viasat 1 TV at 6:30pm and in Benin Republic on ORTB at 9:30pm.
You can now watch Season II episode 1, 2 and 3 online here: http://www.mtvbase.com/shows/the-big-friday-show
LIKE The Big Friday Show FaceBook Page: http://www.facebook.com/MTV.Base.Big.Friday.Show#
For more information, visit: http://www.mtvbase.com/