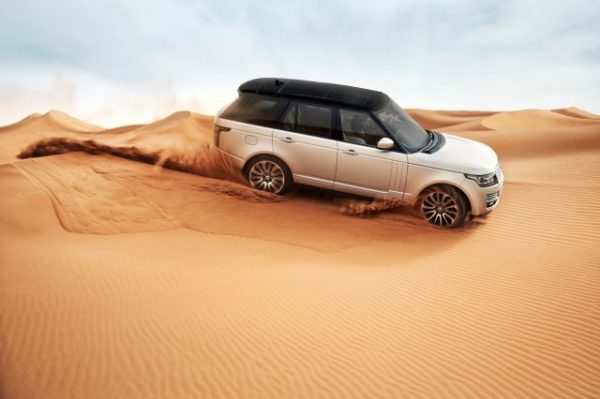 Is there something about the Range Rover that makes it the car of choice for our Nigerian celebrities? From Pasuma to Ice Prince, Susan Peters to Davido, that's their numero uno ride!
A quick trip via at the Lekki Tollgate in Lagos will also reveal that Range Rovers top the list of "must haves" for Lagos' yummy mummies alongside Aunty Funmi Hair and Birkin Bags 🙂
So here it is!
The new Range Rover – 2013 Edition.
Land Rover's Global Brand Director John Edwards tells us that "The new Range Rover preserves the essential, unique character of the vehicle – that special blend of luxury, performance and unmatched all-terrain capability. However, its clean sheet design and revolutionary lightweight construction have enabled us to transform the experience for luxury vehicle customers, with a step change in comfort, refinement and handling."
The major upgrades from the previous model include an all-aluminium monocoque body structure which makes it 420kg lighter. The 2013 Range Rover is the first SUV to use this technology. According to thecarconnection.com, this makes it "a serious impact in fuel economy and emissions". The interior has also been upgraded and is now more spacious and even more luxurious.
Enjoy.