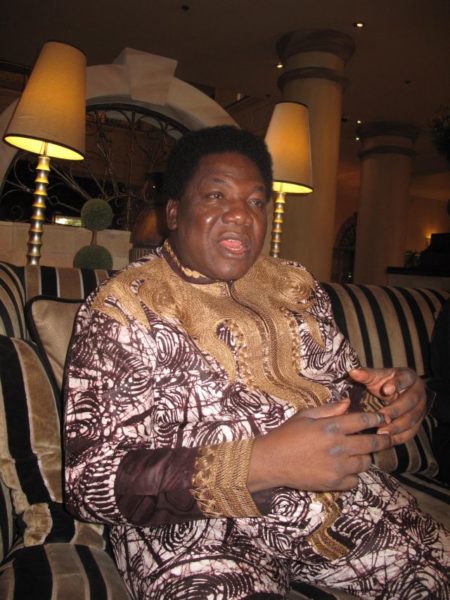 Last week, I was in South Africa on the invitation of South Africa Tourism for the Tourism Month Launch in Johannesburg. The five-day visit also included a tour of the country's beautiful landscape and a taste of its rich culture. I was taken on this trip along with a delegation of journalists from media houses in Nigeria – print, TV and Radio.
Shortly before we left for Cape Town, we had a chance to chat with the Nigerian Minister of Tourism, Edem Duke who was also visiting South Africa for the Tourism Month Launch among other functions. At the lobby of the Sheraton Hotel in Pretoria, the Minister responded to our questions about Tourism, its challenges and his plans for revamping the sector in Nigeria. But most importantly, we spoke to the Minister about our concerns for Tourism in Nigeria and gave him our suggestions to which he was very willing to listen to.
Here are some excerpts of our interview with the Minister:
Tourism as an entity is not something that has been given adequate attention in Nigeria. What are your objectives as Tourism Minister and how do you plan to improve the Nigerian Tourism sector?
My objective first and foremost is to create a sense of self-belief which is very lacking especially in the public sector of this industry. Because of the intangible attribute of culture and tourism, people think that it is peripheral to our national development; they think it is insignificant, it is not attracting premium attention, it is not looking elegant. But that is where they are wrong. Because when you look at big countries and big economies, culture is a major ingredient for growth and development, they never joke with it. Look at India, look at Brazil, look perhaps at the United Kingdom. They do everything possible to invest in the institutions that promote their culture and heritage. If Nigeria wants to become one of the top 20 economies by 2020, we've got to borrow a leaf from what they are doing.
Aside from the Tourism Month Launch, what is your mission in South Africa at the moment?
We are re-visiting the 'Cooperation in the field of  Tourism Agreement' of 2008 which made room for a joint commission on Tourism, Culture and National Orientation. That largely became docile and unattended to and I see this opportunity of meeting as impetus, as being a catalyst of some sort and I would not be short of enthusiasm to reactivate it. It might also be a window of opportunity for us. If we have made great success with South Africa in terms of telecoms and hospitality, then holistically in terms of tourism and culture, I believe that there are opportunities for great achievement.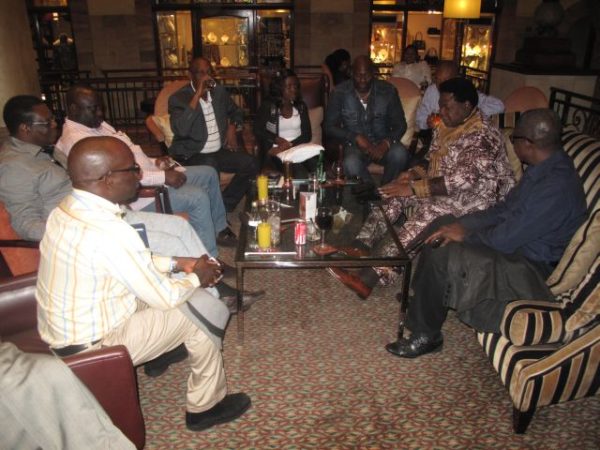 History, no doubt, plays a huge role in Tourism. Looking at other countries of the world, and now South Africa, we see the country's history well entrenched in various aspects of the country. But in most urban societies in Nigeria, we have a near apathy towards our history and tend to tilt towards more things foreign. How do you intend to address this?
I think that we have lost a lot of mileage and a lot of consciousness arising from non-active engagement  in propagating value orientation and reorientation.
History is a critical element of promoting the culture and tourism. But, you find out that in institutions of higher learning, less and less attention is being paid to history and the arts. People are now more inclined to the social sciences and assuming that part of the arts can be integrated in there. So where are the institutions propagating our history? They are not there. I see an opportunity in the anticipated commemoration of The Centenary in 2014. I'm putting in place a plan to engage the different states of the federation with cricitcal stakeholders, especially the media; to dust up the history books and bring forth those elements that we must re-establish.
I see The Centenary as an opportunity, as a milestone where perhaps we can readdress some of these critical elements like our history, our landmark. And maybe if we are able to find the resources, both in the public and the private sector, then we'd be able to open a new page in the direction of re-establishing the value of our history through our culture.
It is reported that the Tourism Ministry has the thinnest budget amongst other Ministries, meaning you have the least allocation of funds. But you have a big challenge ahead because of the opportunities that you have. How are you working towards changing the state of the budget?
I am saying to my colleagues in cabinet; know what you know, say what you like, Tourism holds the future for Nigeria.
In terms of budget appropriation, there is a need for a new budget value reorientation. Maybe that didn't sit quite pretty with a number of people but I think we'd get to the combustion point, because this is a transformation government and transformation cannot restrict itself to the old agenda of the past.
What we perhaps need to do is to develop passion. It is happening because now, on a weekly basis, I have new information that I share with my colleagues in the cabinet. I am challenging the status quo and seeking for a paradigm shift and people are listening. It is just a matter of time. But I need to strengthen my voice by advocacy.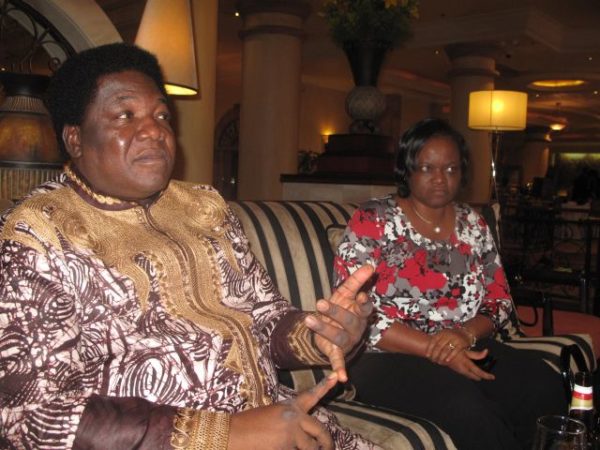 The other day in cabinet for instance, there was a proposal by the Federal Ministry of Finance for over N2 billion for the renovation of the first phase of the Ministry of Finance which I believe must have been built ten years ago or less. And the cabinet approved! But the biggest and most important iconic public building in Nigeria is the National Theatre and for the better part of 30 years, nobody has appropriated N2 billion towards its rehabilitation. And I don't know when Nigeria will accord building another one.
Have you made any progress so far with changing the orientation of members of the cabinet towards revamping the Tourism sector in Nigeria?
There is a change of attitude. It is just that the change of attitude has not yet translated into additional resources or visible transformation in the sector and it is gradual. As you know in our country, change is a major thing to deal with. If you look at the minutes of the last two cabinet meetings, there is a statement that assertion must be given to Culture, Tourism and National Orientation. There is a deliberate effort now to provide additional resources for National Orientation in the new budget year. There has been an infinitesimal improvement in the budget of the ministry but there is a major clamour now for a Special Intervention Fund for the sector and I see that happening very very soon.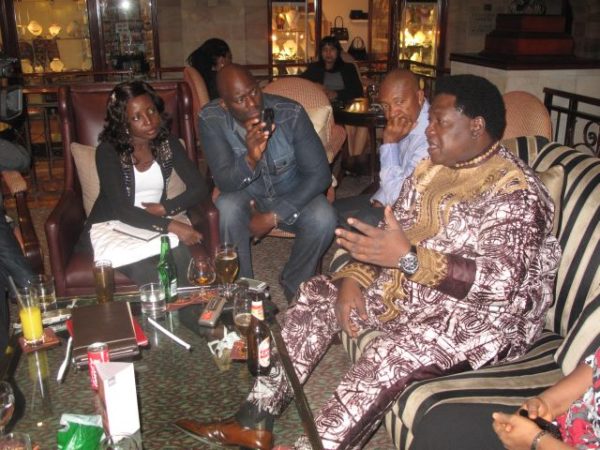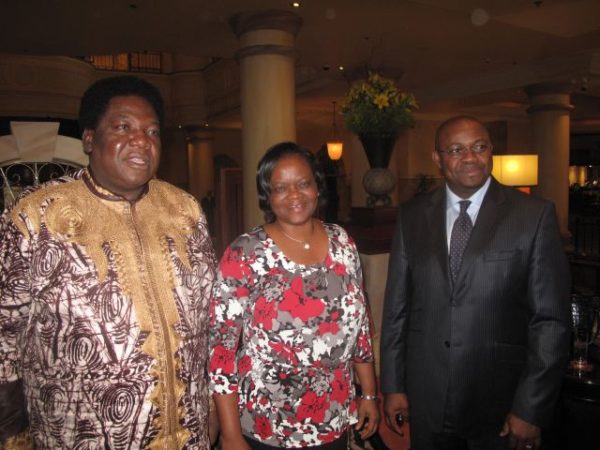 Our experience of South Africa's rich culture, beautiful landscape and warm hospitality reaffirmed its people's assertion that the country is indeed a tourists' choice. As promised in my earlier post, I would bring you pictures and stories of my South African experience on BN Travel. It is hoped that the partnership between the Nigerian and South African Tourism Ministries would yield good results and help develop Tourism in both countries. I'd surely love to see Nigeria become a choice destination for tourists from around the world.
Watch the Minister's address at the Tourism Month Launch