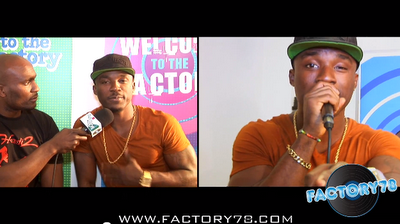 Iyanya has been in the UK for a while now, performing shows and made his debut UK performance at the "Africa Unplugged" event at one of the biggest venues, the Wembley arena. So, he came through to the Factory78 studios to spill the beans on an array of topics.
Did you know?
Iyanya was the first winner of MTN Project Fame West Africa.
Iyanya is well versed in the genre of R&B and Soul but made his first big hit when he switched to Afro-Pop/Dance with "Kukere" as suggested by his manager, Ubi Franklin.
He has a very strong relationship – business and friendship – with "Kukere" producer, D'Tunes.
Iyanya's "Kukere" video dropped about 5 months ago and already has over 2 million views on Youtube.
He's currently working on a reality show – details to come soon.
To find out more, Watch the Full Interview Here on BN! He also performs an R&B freestyle/live performance in the studio.
Check on it.