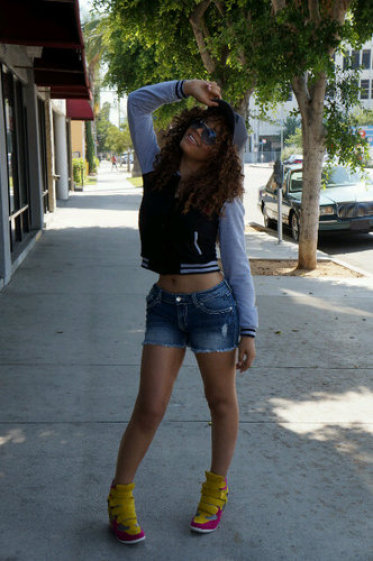 Leading Ghanaian actress, Nadia Buari is having a fab time on holiday in Los Angeles, USA with her younger brother – Majeed Buari.
The beautiful actress who recently lost some weight – thanks to a change of meals, Yoga and daily exercises with a healthy diet – recently got signed up on Instagram (IAmNadiaBuari) and posted some pictures of her trimmer body.

She said in a recent interview that she lost 10kg in 6 months. On how she lost the weight, she told a fan on Twitter:
Mind u, I wasn't fat, only a bit chuby, so losing it ws hard & easy. hard cos I'm a real food lovr and easy cos I didnt av to loose much
She looks like she's having some fun and we totally love this new look!