BN Cuisine With Chef Fregz: The Sweet Taste of Nigeria
Before I blab on today's post, I want to say a big 'thank you'  to everyone who has commented, followed, emailed and contacted me to say all manner of good and even not so good things. I appreciate all of you. I know it's all for progress and growth.
So far this month we have been elaborating the awesomeness of Nigerian Food. We got amazing feedback about the different cultures and food from 36 States in Nigeria and I'm sure that 4 Fridays is not enough to do justice to the rich culture that lies in Nigerian food. So every once in a while we'll do recipes from Nigeria.
To round up an amazing month, I decided to do it on a sweet note. The thought of writing a dessert post for Nigerian food was not too much of a challenge. I drew inspiration from my NYSC days in Kaduna. Yogurt wasn't just a staple but what the wives of herdsmen made and sold for living. It was in every nook and cranny. It's mixed with millet to make the delicious fura de nunu. Yes, yogurt is a part of most northerners lives. However I thought, we have too many influences world over in our food and culture. We learnt Cake from our colonial masters and  Brazilians share in our Akara passion just to name a few.
So I decided on something "foreign" that has been as a result of exchange of culture and ideas. Strawberries which grow (though sparsely) in Jos came to mind. However, my quest to find strawberries proved futile as I found none. I just went with cherry filling for pie. If you can lay your hands on fresh strawberries cut them up and toss in some icing sugar to cut at their sour tang, especially if they're out of season. You can also use frozen strawberries if you can't find any fresh ones.
This dessert is really easy and doesn't need a recipe so I'll just call them guidelines.  I used icing sugar for ease of dissolution but if you don't find, you can just use granulated sugar.Go easy on the sugar though, because  the cherry filling is sweet.
What you need
Ice cream maker
2 (500g) Tubs of Natural Yogurt (make sure its very cold)
3 tablespoons of icing/granulated sugar
One can Cherry Filling or Strawberry Filling
1/2 teaspoon Vanilla extract
3/4 teaspoon strawberry extract
1/2 teaspoon condensed milk extract
How to
Follow the instructions on your ice-cream maker. Most house versions would ask you to place the bowl in the freezer for a good 24 hours to get a rock frozen ice bowl so the ice-cream churns perfectly. I usually do 2 days in advance because of your energy issues. (Up Nepa!)
In the bowl, mix the yogurt with the extracts and sugar. Remember, the addition of sugar must be to your taste! People with The Sweet Tooth will lean in the direction of more sugar.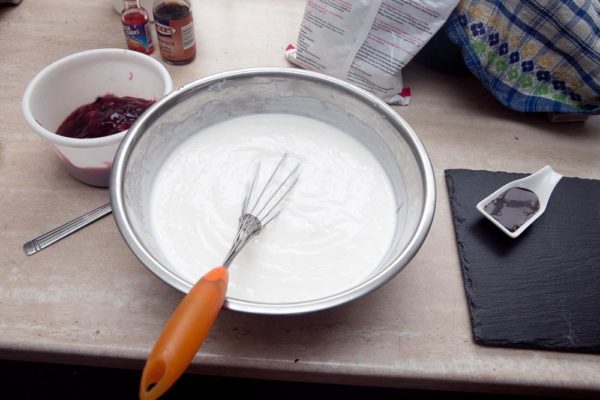 Pour your mix into the ice-cream maker as it spins and after 10 minutes, add the cherry or whatever filling you're using. Allow it ripple, and mix through.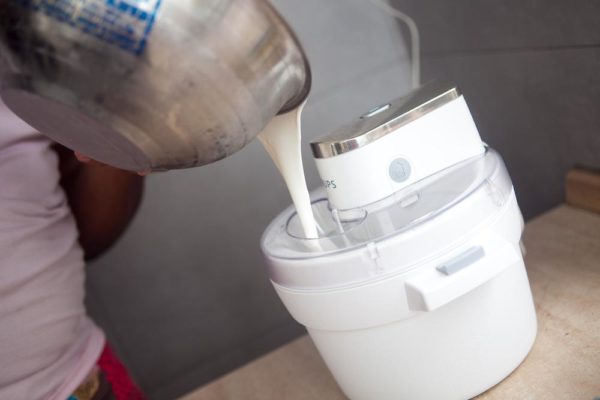 Allow it churn for about 25mins in total or when the ice-cream maker signals its ready. with a plastic spoon scrape the contents into a bowl and freeze then scoop and serve.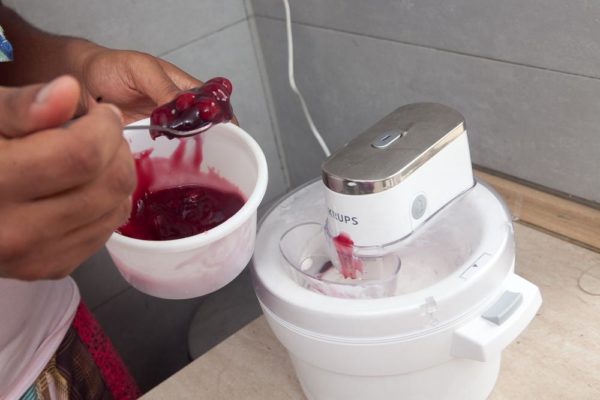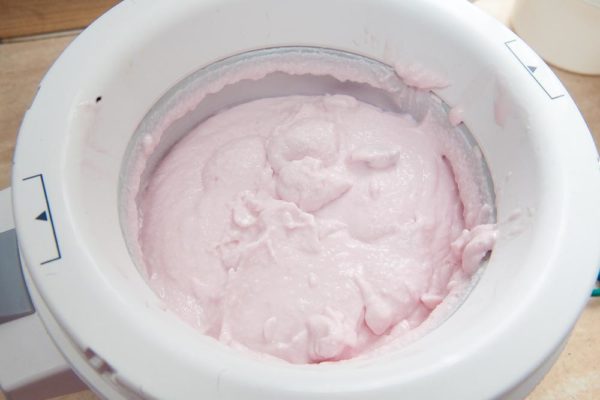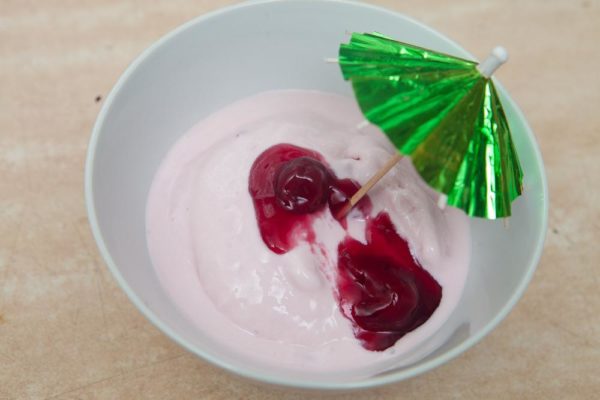 This yoghurt was very refreshing and it wasn't overly sweet. My mum found it a little sour, she's a sugar lover. So if you're in doubt, add sugar to suit your preferences.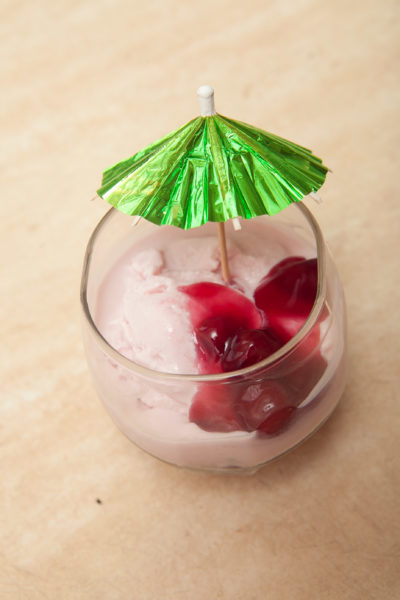 By all means use a sweetener such as Splenda or Candarel in case you have a diabetic loved on who can't have sugar and opt for fresh fruit like plums instead.
The Puff Puff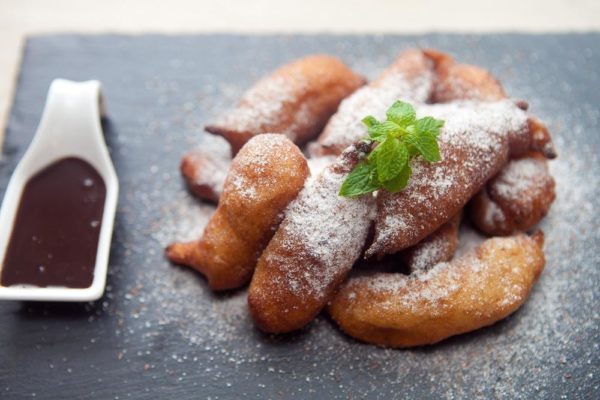 A while ago I as watching Sunny Anderson the host of Cooking For Real on the Food Network and she made "Churros" with lime brown sugar and since then I had begged for an excuse to make them.Puff Puff. Imagine going to a party and there's no puff puff in the small chops platter? I know some people who can go crazy for puff puff! So I decided to do something different with our regular puff puff! My bulb moment was to make "puff puff" like Churros.
Churros  are essential Mexican donuts. They are long ridged cylinders that are tossed in sugar or dipped in chocolate sometimes.
So after my batter was done, my Churro puff puff wasn't happening! Yes my bulb idea went out like that.
I forgot that the batter/dough are hugely different because of the yeast action in one. The yeast wasn't allowing the dough to stay streamlined. Once it touched that hot oil it was going to "puff" up.
However, I stood unfazed and was not going to be defeated/ I made the puffs into little cylinders and showered some cinnamon sugar. I made that by painstakingly grating a fresh bark of cinnamon and mixing it with icing sugar.
The touch of chocolate sauce gave it an extra poshness it needed to go from Pauper to Prince!
What you need
2 cups warm water
2 tsp dry active yeast
3.5 cups flour
2 tablespoon sugar
3/4 cup sugar
1/2 teaspoon salt
1/2 tsp vanilla extract
Oil for deep frying
How to
Mix the warm water, yeast and 2 tablespoons of sugar for about 7 mins till it starts to bubble. In another bowl mix the flour and the other sugar with the salt and extract. Add the yeast water when done to the flour and sugar and extract. Mix using a wooden spoon or your clean hands.When smoothed out the batter that it is cover and leave to rise for about 40 mins to an hour.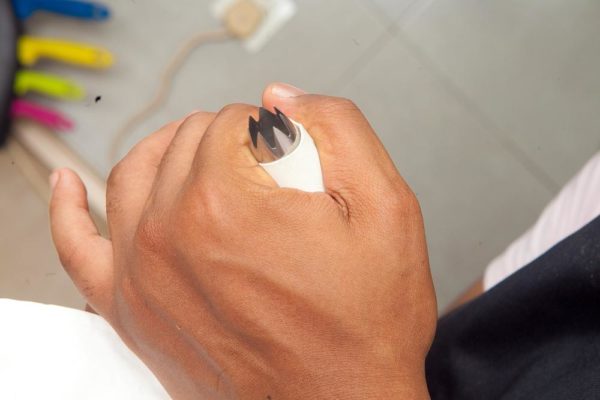 Then place into your piping bag. Note the batter is quite feisty so force it to work with you.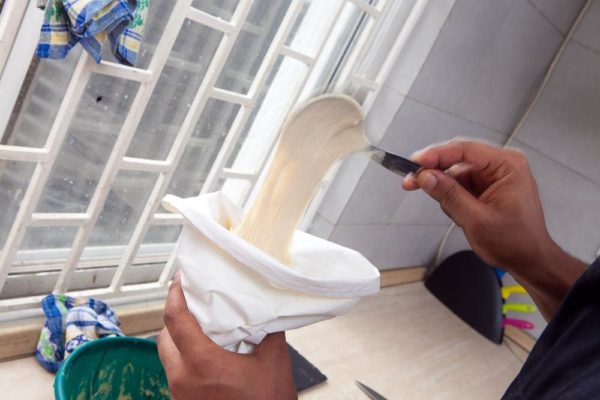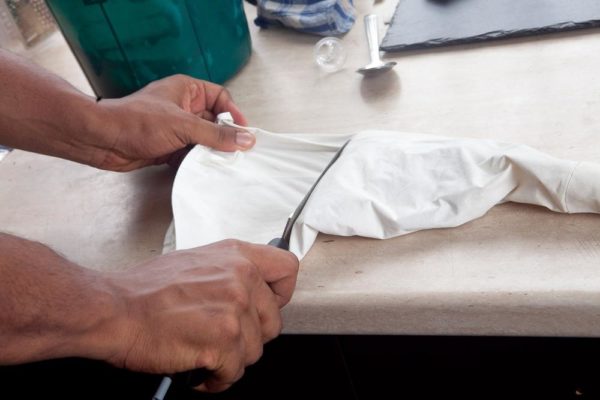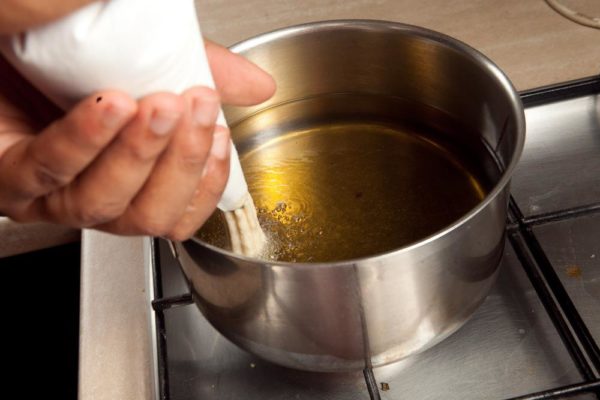 In hot oil,
Pipe long strips and either with your finger or knife to cut at the top end,
Tip: Allow to fry the bottom half first before dropping the lower part that way its one semi long puff. Also, the oil should not be smoking hot else it would burn the outer side and won't cook inside. It needs to almost bake within the oil.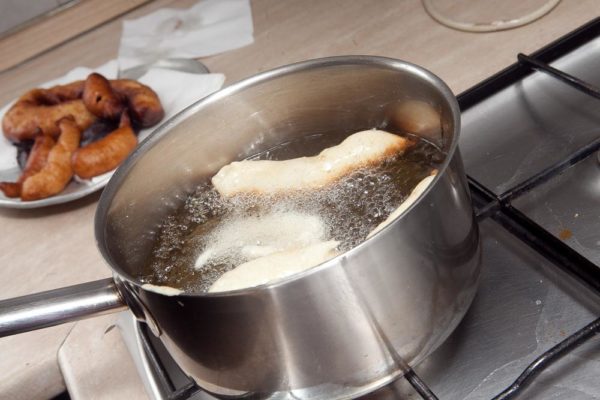 For the cinnamon sugar, combine as much cinnamon and sugar to whatever ratio you like. But you really need just a little to dust over. Garnish with a spring of mint and serve with some chocolate sauce.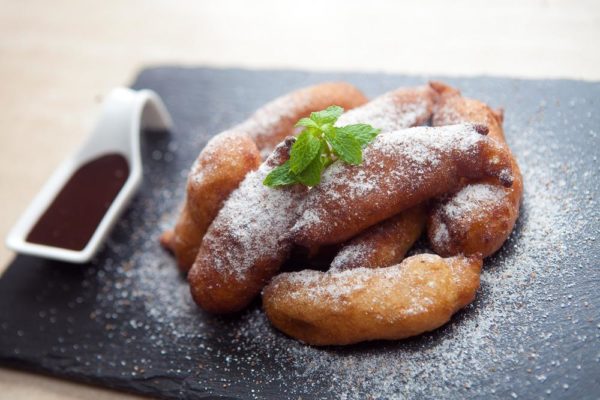 Let Puff rise form the commonness of the "Small Chops" to the class of "Beignets and Churros"
Special shout out to Demilade Banwo for the photos.
Have a great Sallah Weekend and God bless Nigeria!
Ciao!
___________________________________________________________________________________________
Fregz loves to cook! He is a graduate of Le Cordon Bleu Paris Culinary Arts School in France and hosts monthly "Chef Fregz Specials" where he whips up a yummy menu with a different theme each time then everyone enjoys a taste.He also caters special events and private dinners. To find out more, visit theskinnychefthatcould.com