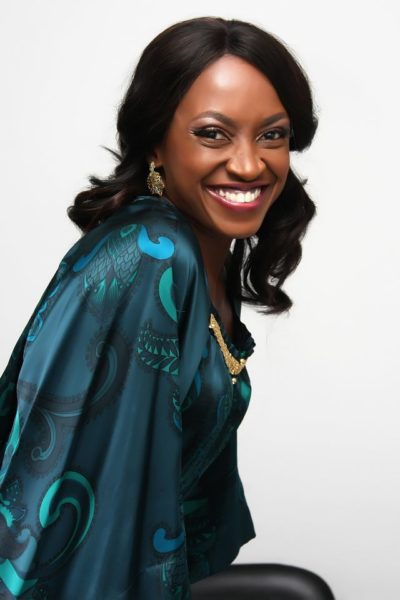 It's been almost 20 years since she made her debut into the movie industry, but Nollywood Star, Kate Henshaw is relentless and continues to wax stronger. She began her acting career in 1993 and since then, has established herself as a reputable actress.
Kate, 41, won the African Movie Academy Award for 'Best Actress in a Leading Role' in 2008 for her role in Stronger than Pain adding to her collection of  local and international awards. Since acting in her first movie, When the Sun Sets, she has featured in over 40 movies including Silent Night, The Bridesmaid, Eti Keta and her latest movie, The Meeting.
 The oldest of four children, she studied Medical Microbiology at the School of Medical Lab Science, Lagos University Teaching Hospital in Lagos. She has been associated with several brands and was once a Glo ambassador. Now, she is a judge for the ongoing  Nigeria's Got Talent reality TV show and has been the Face of Onga for several years running.
The mother of one shares with Bellanaija's Adeola Adeyemo exclusive details about her career, life and future plans.
I grew up watching Kate on the screens, loving her and already had a fond spot for her before we met. Long ago when Nollywood movies were starting to boom, Kate Henshaw's name as a cast member was all it took to know the movie is a must-watch. She seemed to have a permanent smile etched into her facial features and the smile did not wane for once while we spoke. As we journeyed through our interview, Kate would open some doors wide, leave some half open and others tightly shut. In  all, she had well thought answers for all my questions.  
Hi Kate. I see you're back with the dreadlocks again. What inspired this hairstyle?
It's not dreadlocks; I keep explaining to people. These are natural twists. On my last birthday, I decided to make a lot of changes in my life. I decided to reclaim my hair because I really had lovely hair growing up and the first time relaxer ever touched my hair was when I was in the University. After years of using too much chemical on it, I decided to just make a complete turnaround. Now my hair is healthy, it's long, it's lovely and I would never let relaxer touch it again. I don't fix artificial nails again, I'm back to natural nails. I just put on some long lasting polish. I fixed my nails for over 10 years but I'm tired of it now. I want to be healthy in my old age.
Talking about age, Kate, you look younger than your actual age. What is your secret?
I say life begins at 40, isn't that what they say? So it means I'm a new born baby and I'm just starting my life. This is phase 2 and I want to get everything right for me.
This looking-younger-than-your-age thing, some people say it's common with Calabar people…
(Laughs) It's a Henshaw thing. My Mum is 67 and she looks great. When people see us together, they think we are sisters.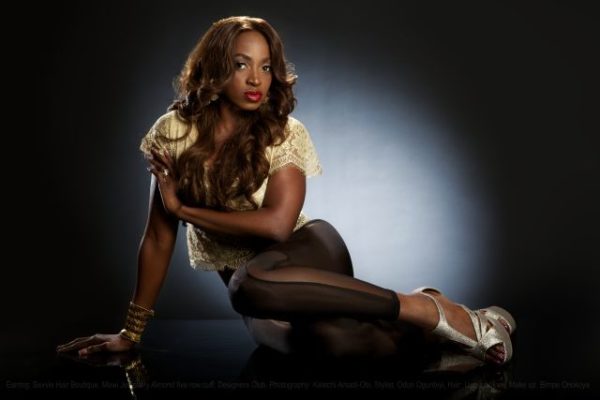 Catching up with Kate
So, let's do some catching up. What have you been up to lately?
Nigeria's Got Talent has been keeping me busy. I've been working on a soap opera, Crossroads with Emeka Ossai and other bits and pieces here and there. I just got a deal to be the face of a perfume brand called Blessings. It's a very fantastic perfume made by a Nigerian lady who lives in the UK. The perfume is sold exclusively in Harrods.
We haven't been seeing you on the screen lately as much as we'd love to. Does this have anything to do with you being choosy about the scripts you accept?
I'm a very selective brand, I can't be everywhere. I am getting scripts but for some of them, the timing is not appropriate. Apart from Nigeria's Got Talent, I'm also the Face of Onga. I have lots of things happening around me and I have to make sure I give everyone of them adequate time so that none will suffer. I get scripts but I'm very picky. I have two movies I'm taking part in next year.  I was also in The Meeting which was recently premiered.
Yes, The Meeting! Was there something specific about your character in the movie that drew you in?
The whole movie itself drew me in. It's a romantic comedy and my character is Mrs Ikomi. She's a high flying executive who wants to use some land in her village and has to go through the Ministry to get some documents signed. She had to go to Abuja to see the Minister and it turned out to be a headache for her. She thought that with all her sophistication, she'd be able to go through but she met a stumbling block in the person of Madam Clara (played by Rita Dominic), the Minister's secretary. She had to learn how to do things the Naija way. It's a fantastic role, I loved it.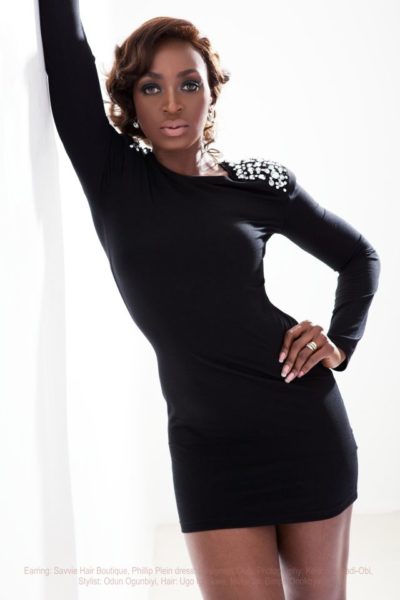 You've spent almost 20 years in the movie industry, Kate. When you look back at what it used to be like and compare with the present, what makes you proud and also, not so proud?
I'm proud of everything. There were times when I felt like we were not going to rise out of this stage where movie makers didn't care about the details, about doing things the right way. I know that there are financial constraints when it comes to shooting low budget movies, but with the new generation of Nollywood film makers who are lifting the bar and wanting more, people like the Audrey Silva Company, Kunle Afolayan, Obi Emelonye, so many of them are breaking boundaries and taking it up to the next level.
Despite the fact that the quality of movies are getting better now, is there anything that was done better before than now in the movie industry?
Back then, we were more of a family. Before shooting a movie, we had rehearsals, everyone would get to meet each other and we formed friendships but now, they just send you your scripts and everybody meets on the set. But there is somebody who is still doing some things right. Ego Boyo is doing a movie next year and a month ago, we were in camp for two weeks just rehearsing and bonding with each other.
You've been the presenter of the Onga cooking programme for several years now. You should be able to cook over a hundred dishes by now.
I can cook very well but because of time constraints, I don't have time to cook as much as I would want to. But I can cook basically, anything from my side. The Onga Time Out Show has really opened my mind to lots of food from different parts of the country. Food stuff that I would ordinarily not think of, people would use it and prepare a nice meal.
 Advocacy
There has been an outcry against domestic violence with more people raising their voices against it. As a woman, and also as a celebrity, what are your views on domestic violence?
My views are very strong. Anyone who knows me would know that I am in the forefront of anything concerning domestic violence. I am an ambassador for Project Alert. Domestic violence has been with us for long. It's just that these days, there are more people who are not concerned with keeping quiet. Titi Arowolo is dead, there are so many other people who have died. People think that if you are working in a bank or if you're some big woman, you can't be a victim of domestic violence. That is a big lie. It occurs across all social levels.
I don't mean to reopen old wounds but it was reported that you were…
No, no. Separation? Divorce? I'm not talking about that.
I was going to say domestic violence. I once read an interview where you mentioned you were a victim of domestic violence in a relationship.
(Laughs) I'm laughing now and I'm glad I can laugh. It's good to be able to look back and laugh at your problems. Yes I was a victim of violence in a relationship and it wasn't pleasant. So I can really understand where a lot of people are coming from. I didn't have the strength to stand up and move on my own. I had to go on my knees and pray to God for help. Each time I tried to move on, there would be apologies, and I was afraid to step out and start a new relationship but I'm glad I've come through it and now I can help people in similar situations.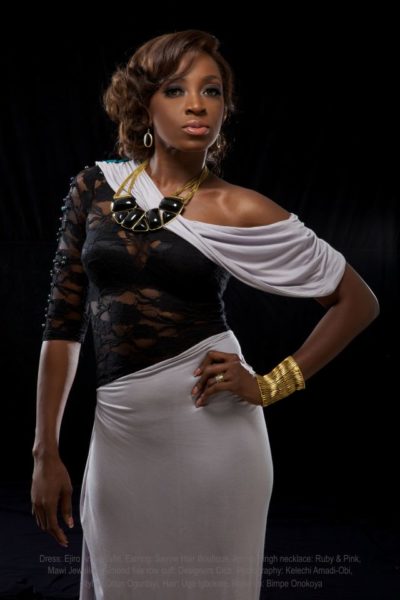 Life after Divorce & Family
You were withdrawing from my question when you thought I was going to ask about your divorce.
Why not? It's personal isn't it?
Of course, I understand. But your divorce came as a shock to a lot of people.
Shock? Have you not seen Seal and Heidi have divorced? Haven't you seen people who have been married for 20 to 25 years have divorced? I'm not perfect, no one is. We all have our low moments. It doesn't mean I'm a failure. Everybody goes through bad patches in life. If you intend to stay down and make it your focus or rise out of it and continue is what matters. Because life must go on, whether we like it or not. It's always better to part under good circumstances than for someone to be in jail, or to die, or to be hurling insults at each other. There is no need for that.
Part of the reasons why many people were shocked at your divorce is you always manage to have a cheerful look .
It's God. Looking back at my life, where I came from, I never even thought I would be an actress, I never even thought I would have an opportunity to meet people, to be a role model… so it's not for me to feel self pity. I'm grateful to God every single day. I choose to be happy, I am a happy person. Someone encouraged me with these words yesterday "every problem you have would resolve and dissolve".
When you think back at your marriage, is there anything you wish you had done differently?
No, not at all. Some people have said maybe it's because I was too busy, maybe because of my work. But I tell them, this is my work. I love my work passionately and I love my daughter and my family. Those were the most important things to me. But if one part doesn't work, the rest must work.
Are your wounds healed now? Have you moved on?
I am happy, I've moved on. I'm working. Sometimes, when things happen to you, you wonder how people would see it. I asked myself, am I going to lose friends? Loose my social standing? Is my brand going to be tainted? Nothing has. You know how you just fall, and you stand up, dust yourself and move on. That is what happened. I'm very grateful to Promasidor, they were extremely supportive and of course, everyone else who was there for me.
Would you give love a chance again?
I will oh! Me, I'm a lover I'm not a fighter. I'm only going to be very picky. I don't know about marriage but maybe love.
You've managed to keep your daughter away from the limelight. No picture or information about her has been circulated in the media. Is this deliberate?
Yes Oh! Abeg you want them to kidnap my daughter. When they see her picture then they would know who she is. I remember somebody sent a card to me through her school and I was so surprised. They just dropped it on her desk and I was wondering how the person knew my daughter attends that school. Should she decide to step into the limelight later on, that would be her call not mine. I've managed to keep her away and I'm sure I've done a good job. Now she is not even in the country and it's better.
Oh really. Where is she?
She is abroad attending boarding school.
How old is she? Tell me more about her.
She is 12. Her name is Gabrielle. She is the most gorgeous girl ever. She is super sensitive, very intelligent and very lovely.
Who does she look like?
Meeee!
I assumed she would look more like her dad.
She's yellow sha, but she looks like me.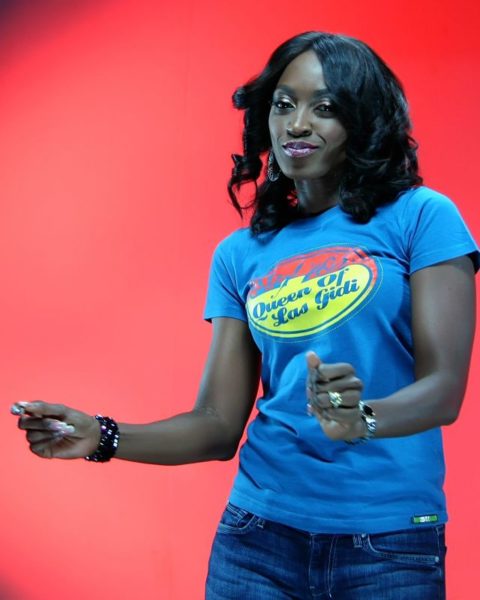 What's Next for Kate?
Having spent almost 20 years acting, what other interests would you be exploring soon. Some of your colleagues are diversifying into other things. Music is one of them…
No music for me. Only if Cobhams and Quincy Jones can produce my song, maybe I would sing.
Should I tell that to Cobhams?
(Laughs) But I'm busy now. Maybe I'd discuss with him and see what he can do with my voice.
How about directing and producing movies? Have you thought of branching out to that?
If I want to direct, I want to understudy somebody. There are still a few things I would need to learn. Because you're an actor does not mean you can automatically become a director. You still need to learn the ropes, the right way to do things. I've produced one or two things. The Lagos State tax advert that plays on TV, I produced that.
Oh, so you are the one telling us to pay our taxes.
I pay my taxes, you should. I've also produced a documentary for the Akwa Ibom state government.
Yes, that leads me to my next question. How about politics? The word out there is you are good friends with some state governors and might be nursing an interest in a political office.
I don't know really if I want to be a politician. I do know that I want to continue to speak out about whatever I feel is not right or going well in the society. I want to be visible in trying to put things right in our environment. But I don't know about politics. I'm not saying no, but I'm not saying yes.
Alright Kate. Wrapping this up, what should we be expecting from you in the coming year?
Expect new films next year. I can't give much details because we are still trying to tidy up the project but expect big things from me.
It was great chatting with Kate and from BellaNaija.com, we wish her the very best!
The Meeting – Trailer