It is no news that Kenyans really love the US President, Barack Obama; after all he is a son of the soil. But can we say that they love Mitt Romney just as much? Just maybe.
A Kenyan woman who gave birth on the day of the United States of America's Presidential Elections has named her new-born twin boys Barack and Mitt. Millicent Owuor, 20, gave birth to the twins in south-west Kenya on the 6th of November, 2012 and named them after the US President Barack Obama and his Republican challenger Mitt Romney.
BBC reports that a short distance from the hospital, at the Obama family's ancestral village of Kogelo, people were celebrating his victory. The new mother said she named the first twin Barack and the second one Mitt after the winning and losing US presidential candidates in order to remember the day of the vote. For her, she would never forget the day of the US elections.
Mr. Obama's father was born in Kenya and his step-grandmother, Sarah Obama, still lives in the village of Kogelo.
Barack Obama senior died in a road accident in Kenya in 1982.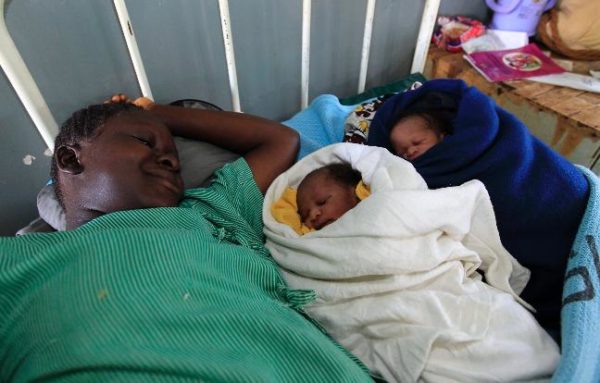 Their culture is quite different from ours. She has already given her children names the day they were born unlike in most Nigerian cultures where children are named seven days after they are born.
However, what do you think about her children's names – Barack and Mitt?
Photo Credit: Reuters