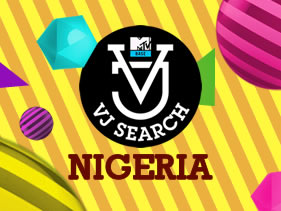 MTV Base Africa has unveiled the thirty-two delighted qualifiers in the MTV Base VJ Search competition, following the auditions in Lagos on Saturday 1st December 2012.
Thousands of young hopefuls turned out for the auditions at Fantasy Land – fired with excitement at the prospect of getting through to the next round in the MTV Base VJ Search contest and winning a job representing MTV Base (DStv Channel 322 & STV).
Among the qualifiers are a diverse group of girls and guys that includes;
student Daala Oruwari (23)
model Fredman Abraham (24)
singer Mereoine Roth (22)
student Powella Samson (25)
student Olumide Akinsola (23)
student Prince Angel Bob (24)
student Ayotunde Oyewumi (23)
Oluwakemi Owatemi
Chizojie Okoguale
music lover Abioye Noah (22)
student Odigie Benjamin (18)
rapper Idris Mohammed (23)
hair stylist Michael Martins (25)
job-hunter Charmaine Muoneme (24)
actress and entrepreneur Uzor Osimkpa
graduate Akinola Fafowora (23)
HR practitioner Abidemi Akinbo (24)
vocal impressionist Korede Amund (20)
IT consultant Charles Olubunmi Feyisetan (24)
graduate Nabby John (24)
student Zane Ekeoma (25)
student Jayson Oyibu (23)
model Kayla Scott (22)
field executive Otugo Alexander (25)
graduate Stessi Chima (24)
TV hopeful Kemi Owatemi (21)
radio presenter Ada Ogunkeye (25)
Ehizojia Okoeguale (25)
student Ekene Bright Emelobe (22)
music lover Osamogie Ekhaguere (25)
radio presenter Tobechi Nneji (25)
fun-loving 23 year old Inah Ekat (23)
Shortlisted candidates include applicants from Enugu, Abuja and Calabar who made it through to the next stage after submitting their video entries online, via email or via BBM.
Fantasy Land was buzzing with ambitious young contenders as they queued up to audition for the gig of a lifetime – a one year contract with MTV Base. Celebrities Basketmouth, Banky W, Funke Akindele, Toolz, Brymo, L.O.S. and Burna Boy also dropped in to lend their support at the auditions.
All of the qualifiers go on to compete in front of celebrity judges Banky W, Toolz , Funke Akindele and MTV Base's Tim Horwood in the next stages of the competition, which will be televised on MTV Base and STV in January 2013.
Highlights and funny moments from the auditions will feature in the TV series MTV Base VJ Search – Nigeria which will air weekly on MTV Base (DStv Channel 322) from Tuesday 15 January 2013 at 18:30 WAT and on STV from Thursday 17 January at 18:00 WAT.
Source: MTVBase