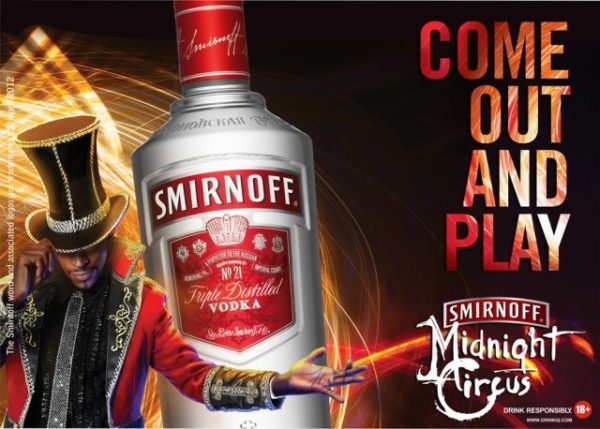 Smirnoff, one of the world's leading vodka brands, is getting the party started for Nigerians with the return of the amazing Smirnoff Midnight Circus.
The latest iteration, the Smirnoff 3D Disco, is taking place this Friday, 14th December 2012, at Landmark Village, Victoria Island, Oniru, Lagos. Smirnoff Vodka and Smirnoff Ice will be giving party-goers the chance to see nightlife in a completely different way with a fusion of music, art and video at the party.
And what's more, Smirnoff is bringing the best in international nightlife to entertain its fans and guests at the party will be treated to exclusive performances from some of Nigeria's top artists – Ice Prince, Vector, Olamide and the latest female sensation, Eva.
The Smirnoff Midnight Circus team in collaboration with BellaNaija.com, is giving out 40 tickets to the party. For a chance to win, mention three artistes that would be performing at the  Smirnoff 3D Disco this Friday. Leave your response in the comments section and be sure to use your real names and email address.
To keep updated about the Smirnoff Midnight Circus and 'Be There' at the best parties, make sure you 'like' the Smirnoff Nigeria Facebook page at www.facebook.com/Smirnoffnigeria and follow Smirnoff on twitter (@SmirnoffNg).
Always remember to enjoy Smirnoff responsibly, strictly 18+.