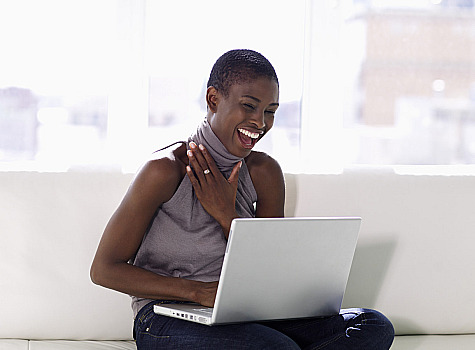 A few months ago, someone within our BN community mentioned that she had been chatting with a guy online. Unbeknown to her, he sent her an email with a computer virus which took control of her webcam. Using that, he got photos and videos of her in the privacy of her bedroom. As you can imagine, these are not images any man or woman will like to go public. Using this information, he began to threaten and blackmail her. Sadly, this is not an isolated incident.
Cyber Blackmail is on the rise in West Africa. From the innocent bystanders who are watched due to computer viruses to people who believe they are chatting with a potential boyfriend/girlfriend and send "sexy" photographs/participate in sexy webcam sessions, even people in committed relationships who decide to seek out new partners online on Facebook, Chat Rooms, Dating Sites and even Twitter have been blackmailed – everyone should be alert!
Watch this video report by eTV's Adaure Achumba below.