It's been a wonderful holiday season for me! I broke all my strict dietary rules and "pigged" out on Christmas eve, Christmas day, Boxing day right through till January 2nd! I knew it was wrong but I told myself "Ameera, you only live once…you've been good all year, treat yourself a little"! Let's just say my treating has left me feeling sluggish, slightly chunkier and not as energetic as I usually am. This is not how I planned to start my 2013!
So I decided to kick start my journey to weight loss with a complete body detox plan, it's my third day and I feel well on my way to my old self, if not better….my skin is thanking me for it too! Here's the 411 on starting your detox plan.
What is Detoxification? Simply put: it's the process of removing toxic substances from the blood stream. Your detox plan is designed to aid your body's natural cleansing process. The kidney and liver naturally excrete and detoxify many toxic wastes in the body, the purpose of a detox is to boost the function of the two organs and also other excretory organs, namely – your lungs, intestines, lymph and skin.
Anyone and everyone can benefit from a detox plan. However, I would not advise nursing mothers, children or individuals with degenerative diseases, cancer or tuberculosis to start a detox plan. The key detox indicators are fatigue, irritated skin, allergies or even mental confusion.
What do you gain from detoxification? First and foremost your detox plan will help you maintain optimum health, protect you from diseases and leave you with beautiful glowing skin.
There are five major steps and major benefits of your detox plan:
FASTING – by fasting you rest your organs.
STIMULATION – the liver is stimulated to drive toxins from the body.
ELIMINATION – promotes the intestines, kidney and skin to eliminate toxins from the body.
CIRCULATION – improves your blood circulation.
NUTRITION – your body takes in healthy nutrients.
How do you go about starting a plan that seems so complicated? As little as 7 days is all you need to a new and improved you. Simply incorporate these basic steps into your daily routine.
Step 1 – Go Organic! Minimize your use and intake of chemically processed foods and products.
Step 2 – Start a healthy/balanced diet. Take recommended amounts of Vitamin C, drink water, green tea, fresh juices and eat fruits and vegetables. Super foods such as Cranberry, Pomegranate, Cabbage and Broccoli are packed full of antioxidants and tasty too!
Please note for this to be effective you must cut out alcohol, caffeine, cigarettes, processed foods – saturated fats and refined sugars.
Step 3 – Exercise. Yoga is a fantastic way to detox the body and mind. You can also take up running for at least 20-30 minutes daily. Remember start at a pace that suits you.
Step 4 – Steam-Sauna sessions are a relaxing way to stimulate the body and eliminate wastes through perspiration.
Step 5 – Change your way of thinking! Cleanse your mind of negativity…positive thoughts = positive emotions!
"Juicing" has become a huge part of the detox culture, many detox plans recommend a strict fast in which you drink only juice daily and eat no solids. I find this rather drastic and such an extreme change can be harmful to your health. In order not to plunge myself into the deep end, I have included the following juices into my daily diet rather than starting a strict fast. They are easy to make and taste delicious too!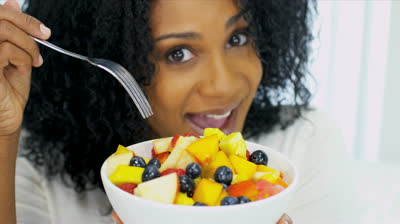 You should try any of the following:
Pure Cranberry juice. It is packed full of antioxidants and is oh so refreshing!
The Detox Lemonade (this is known as the master cleanser made famous by Beyonce)
Recipe:
2 Tablespoons freshly squeezed lemon juice
2 Tablespoons of maple syrup
1/10 cayenne pepper
Mix the above ingredients in 220ml of water. Drink with every meal.
The Carrot Cleanser
Recipe:
4 Carrots
1 Apple
A handful of spinach
Juice from 1/2 a lemon
1 Celery stalk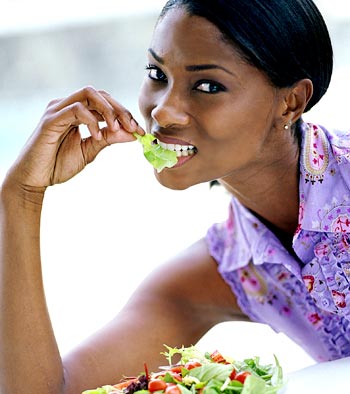 Remember that a healthy weight loss involves a gradual process, a quick-fix diet can leave you worse off than you started as it could result in a slower metabolism making it easier for you to gain more weight. This is because your initial weight loss is water weight and not fat.
I've come across quite a few horror stories while writing this article and would love to hear from you with your experiences from the strict "juicing" detox plans if you've tried any.
___________________________________________________________________________________________________
Ameera Abraham is the Creative Director at The Nail Bar, a luxury nail spa and wellness centre located in Abuja. She's a qualified aesthetician and is passionate about all things beauty!