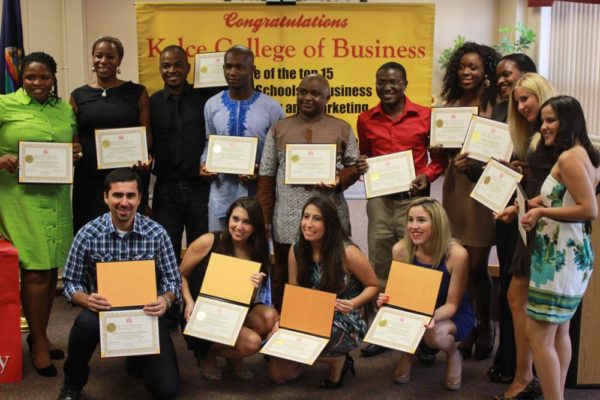 Are you interested in advanced studies, or have you already completed your graduate studies and you would like to gain even more advanced knowledge?
Leading Management Consulting and Advisory Service organization, FaithHill Group LLC offers you a broad spectrum of courses and seminars which will greatly aid your personal and corporate development across disciplines, including Business, Finance, Customer Service, Technology, Project Management, Intellectual Property, Oil & Gas Services and Aviation.
FaithHill specializes in professional programs that add real business value, and yield tangible results, representing fully accredited institutions across the United States of America, with connections to Africa, the U.K., South America, and Asia. All their programs are designed to help you advance in your professional career or personal life and they are always happy to serve you.
The Group, a first-class leader in consulting and advisory services, providing results-oriented solutions for individuals seeking professional development, is committed to excellence in service, offering the best value available. Their mantra is Service. Excellence. Value.
They are passionate about empowering African and International students, by providing access to accredited colleges and universities in the United States of America, and other parts of the world. In order to achieve this, they organize regular informative sessions, workshops and seminars, designed for prospective students.
With operational offices in Houston, Texas, U.S.A., and Lagos, Nigeria, FaithHill Group also offers personalized advisory services related to on-line courses, for those whose schedules do not permit regular class attendance. They also assist their clients with Applications, Admissions, SEVIS Fee Payment, and Visa processing to any part of the world.
Pittsburg State University (PSU) is a leading comprehensive regional university that provides undergraduate and graduate programs and services to the people of Kansas, US and everyone who seeks the benefits offered.  Key facts about PSU include;
Over 100 undergraduate (Bachelor's degree) and 50 graduate programs
Programs are fully accredited through agencies such as the Higher Learning Commission of the North Central Association of Colleges and Schools, the Association to Advance Collegiate Schools of Business  International (AACSB), and the Accreditation Board for Engineering Technology (ABET)
College of Business MBA program ranked as one of the top 15 in the United States
Ranked among the Top 5 Family-friendly University Campuses in the U.S.A
Faculty members serve as academic advisors for all students
19:1 University-wide classroom student/faculty ratio
Honors college for top undergraduate performers; scholarships available
Intensive English Program offering a unique opportunity to learn English for academic success
Pittsburg, Kansas, with a population of 20,000, is a welcoming community and a great partner with the University, making it an ideal "college town".
Low cost of living, safe city for all students, free public transportation within city limits, safe and beautiful 630-acre campus with 81 major buildings, campus-wide wireless Internet, PSU Axe Library holdings of more than 1 million items, state-of-the-art mediated classrooms and computer labs, online and on-campus bookstores, on-campus student health center and recreation center, over 7200 students from 41 countries, more than 150 student organizations including 16 international clubs.
You can speak with any of the FaithHill officers: Ugwum Odunze – Business Development & Client Services; Chichi Ogbodo – Program Management; and Chuks Ogbodo – Business Development.
Below are photos from past Mini-MBA programme streams from PSU's Kelce College of Business:
For further inquiries, contact FaithHill Group today via: Phone: (Ugwum) +1-832-283-2596, (Chichi) +2348034080334, (Chuks) +2347081380290 | Email: [email protected] | Website: www.faithhillgroup.com
______________________________________________________________________________________________
Advertorial – Sponsored content