Leading from the appearances of Nigerian entertainment celebrities, Goldie Harvey and Richard Mofe Damijo at the Grammy Awards last month, it is clear that Africa is quickly moving up in the worldwide entertainment scene.
Africans stepped up to the plate again at the recently concluded Academy Awards (Oscars) as Charlize Theron, 16 year old Rachael Mwanza, Michael Badger and others attended the Oscars.
****
Rachael Mwanza is young actress who was discovered on the streets by of Congo after being abandoned by her family. She was cast In the movie where she plays a young Congolese girl who is captured by rebels and forced to become a child soldier. Produced by Kim Nguyen, 'War Witch' was nominated in the category Best Foreign Language Film and has also been nominated at the Independent Spirit Awards. It is also up for multiple awards at some Canadian events in March 2013. Rachael wore an ankara print dress designed by high quality Dutch textile company, Vlisco.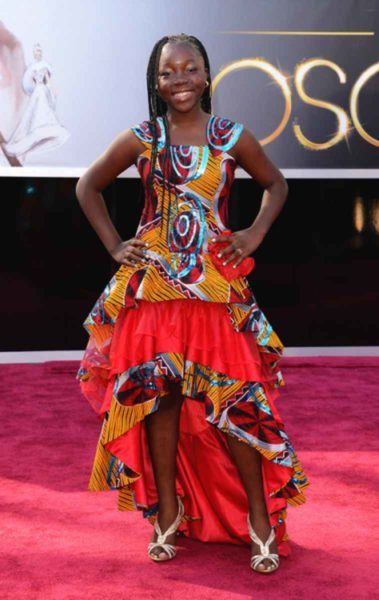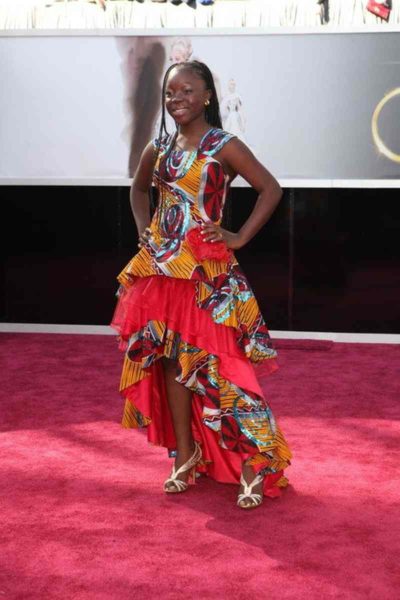 Actress, model and Dior spokes person, Charlize Theron also made Africa proud at the fabulous event. The South African actress started her acting career in the United States and rose to public recognition in the '90s for her role in the 1997 movie 'The Devils Advocate'. She rose to A-list stardom after her portrayal of a bisexual serial killer Aileen Wuornos in the true life thriller 'Monster' and later went on to act in blockbuster movies like 'SnowWhite and the Huntsman' alongside Chris Hemsworth & Kristen Stweart and 'Prometheus' with Idris Elba & Michael Fassbender.
Charlize looked every bit a star in a white Haute Couture Dior dress paired with diamond stud earrings. To complete her look she used a soft eyeshadow, a light shiny pout and a bleach blonde pixie haircut.
The day didn't belong to the actresses alone. Ghanaian born designer, Michael Badger's dress had its 15 minutes of fame, when it was worn by 'Skyfall' actress Naomi Harris. The dress was the winning design for the Suzy Amis Cameron's Red Carpet Green Dress Challenge and was made entirely from recycled material. The design looked very modern and high end with a high slit and a stiff bodice and the making of the dress was mentored by eccentric British designer, Vivienne Westwood.
The all Somali cast of the live-action short movie 'Asad' were also nominated for Academy Awards.  Meade Nichol, Saida Hassan, Ikram Hassan, Ali Mohammed, Harun Mohammed and Ahmed Dhandane Jimale refugees from Somalia were cast in the short movies nominated for Best Live Action-Short.
Inspired by a United Nations documentary, Bryan Buckley's film follows a young boy in a war torn Somali fishing village who must decide between piracy and an honest life. The event was only attended by the brothers Harun and Ali Mohammed, aged 14 and 12 respectively, who fled Somalia for Cape Town, South Africa.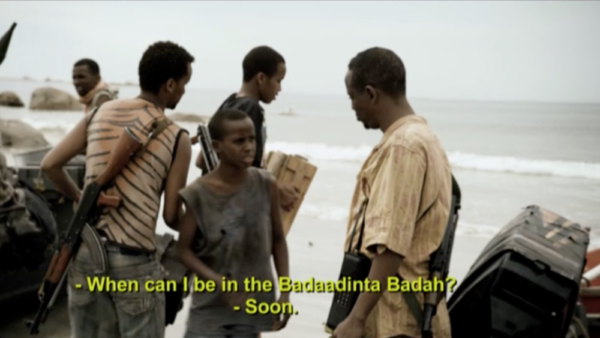 Also spotted was US based Nigerian fashion stockist and blogger Folake Kuye Huntoon of Style Pantry in a green dress by Jewel by Lisa. Read the post on her style Here