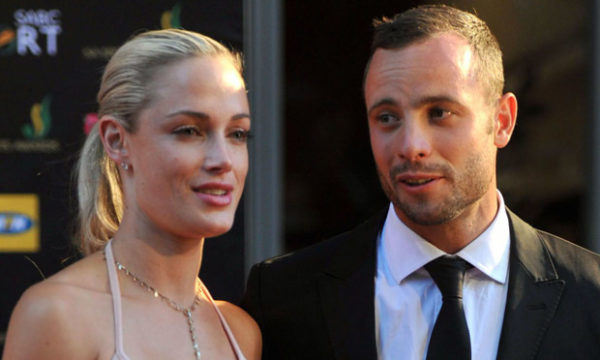 Oscar Pistorius, the South African Olympic and Paralympic athlete famously known as the "Blade Runner" was arrested this morning after his girlfriend was shot dead at his home in Pretoria.
Pistorius, 26, is alleged to have killed his 30-year-old girlfriend Reeva Steenkamp, who died of gunshot wounds at his home this morning. The Telegraph reports that he shot her thinking she was an intruder and the shooting could have been a result of a Valentine's Day surprise gone wrong.
However, Guardian reports that Police spokeswoman Denise Beukes said earlier reports that the suspect had been surprised by his girlfriend and had thought she was an intruder did not come from police. She said there had been reports from neighbours of shouting and screaming coming from the house earlier in the evening. She also added that police had been called to the house on previous occasions after reports of "a domestic nature".
Pistorius was believed to have shot his girlfriend, a model, in the head and arm. Guardian reports that she was shot four times.
The Police said they have opened investigations into the murder case and will charge him to court. "We found a 9mm pistol at the scene. A 26-year-old man was taken into custody," a police spokeswoman told Guardian.
Reeva and Oscar have reportedly been dating for a year. In the social pages of last weekend's Sunday Independent, she described Pistorius as having "impeccable" taste. "His gifts are always thoughtful," she was quoted as saying.
Some of her last Twitter posts indicated she was looking forward to celebrating Valentine's Day on Thursday with him.
"What do you have up your sleeve for your love tomorrow???" she posted yesterday.
Pistorius is well liked by most South African citizens and the sad incident has put a lot of people in shock, with many lending their support to him. He made history as the first double amputee to run in the Olympics and reached the 400 meter semi-finals in London 2012.
So sad… May her soul Rest In Peace.